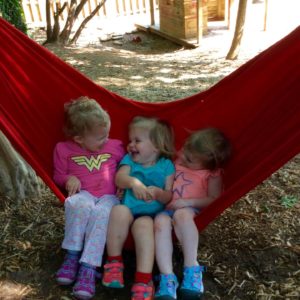 One of the most important tenets of the Reggio Emilia approach is a strong image of the child. In fact, it is quite possibly the most fundamental element of the philosophy. Through the practice of learning about and working with the philosophies of Reggio Emilia, we completely dispel the "empty vessel" image of the child in favor of the image of the child right from birth as a citizen with rights, and as a person full of ideas and inquiry. The truth of this philosophy is evident in so many ways. The difficulty lies in the day-to-day events that often get in the way of the equally important observation and reflection of children's learning and development processes.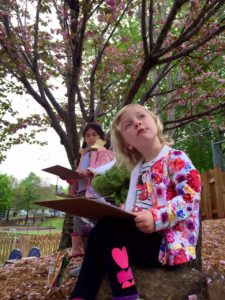 We say that the child is strong, capable and competent. We say that the child is smart, creative and intuitive. We say that the child is our future. The questions that we (The Willow School staff) have been contemplating during our recent professional development are:
What actions are we putting behind these statements?
How are we demonstrating to the children that we really believe these statements to be evident and true?
In what ways are we making these statements visible to others and advocating for the strong image of the child?
You may have seen this viral video on social media recently. I am in no way suggesting that this is an appropriate activity for young children! However, having been first amused and then amazed by this small child's climbing ability, I wanted to point out, not only the obvious physical capability of the child, but more importantly the intense and intentional problem solving and critical thinking that is evident in the child's actions. You can see the child at the top of the gate being very careful and testing hand and foot placement to ensure stability for the climb-over. Again, on the descent, you can see plainly the testing and careful deliberation the child takes in order to reach the ground safely. I share this video as a clear testament to the capability and competence of children. Children are very often capable of more than we expect.
Does it take this sort of shocking and anxiety-inducing display for adults to be amazed by the capability of very young children? It should not, but sadly, adults often view children as fragile, weak and incomplete. In fact, nothing could be further from the truth. Loris Malaguzzi, the founder of the Reggio Emilia approach states that, "[children] are autonomously capable of making meaning from their daily life experiences though mental acts involving planning, coordination of ideas and abstraction…. The central act of adults, therefore, is to activate, especially indirectly, the meaning-making competencies of children as a basis of all learning." (Malaguzzi) The goal therefore as educators is to guide, foster the growth of trusting relationships, and to research and learn alongside children. This is quite the opposite of the traditional view of the teacher as being "above" the child.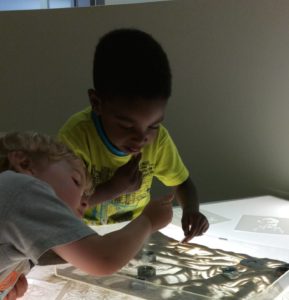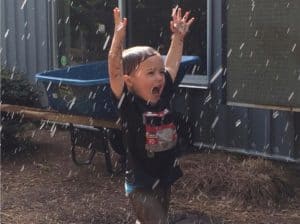 In June, several Willow School educators attended a conference at the Boulder Journey School. It was a very inspiring experience for all of us and we each brought back a different story to tell. One thing that all of the stories had in common was a strong image of the child. This is what we chose to share with colleagues during our preplanning week and what we will share with parents during our upcoming back-to-school night.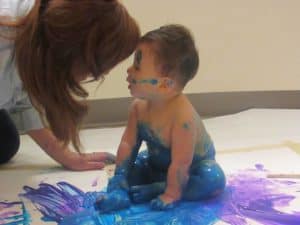 A strong image of the child does not come easily or automatically to an educator. Even though we may love and admire the children and enjoy working with them, we often place adult expectations and ideas onto them, inadvertently limiting their potential. An educator who is actively promoting a strong image of the child observes, takes the time to build close relationships, and documents the unique learning journey of each child. This approach will result in young people who are confident and engaged. "When a child feels these things are valued, they become a fountain of strength for him. He feels the joy of working with adults who value his work and this is one of the bases [foundations] for learning." (Malaguzzi)
During our preplanning week and in preparation for the new school year, the entire Willow School staff participated in the exercise of identifying our beliefs, values and areas of focus for the upcoming school year. This was connected to our professional development earlier in the summer and born out of a desire to bring the whole school into areas of focus that we would share and which would provide opportunities for us to collaborate together. We went through the process of creating a Declaration of Intent, which will serve as our "constitution" of sorts for the school year. It is not all encompassing, but will serve as a reminder of those aspects of our work that are currently foremost in our minds and speak to the ways that we believe children learn and thrive best.
The bottom line is that we (adults) must begin to trust in the power of children again. We must resist the urge to keep them safe to the point of the absence of all risk. We must be responsive and engaged with children in ways that show them our confidence in their potential. We must change our perception that children must constantly be led from one activity to the next. We must afford time and opportunity for children to form the ideas that will become the future.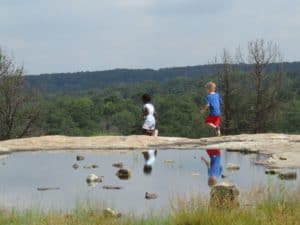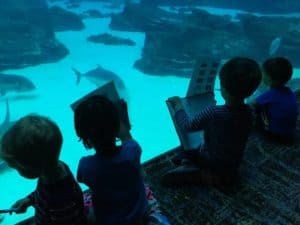 The following is The Willow School's Declaration of Intent for the 2017-18 school year. It is our call to action. We hope that you will join us on our quest to make the powerful and competent child visible in our community and beyond.
The Willow School
Declaration of Intent – 2017-18 School Year
The entire Willow School staff was involved in creating our Declaration of Intent for the 2017-18 school year. The paragraphs below describe the beliefs, values and direction with which we will approach our work with the children during this school year. The purpose of this document is to guide our work, reflections and the focus of our documentation of the children's educational processes.
Community and Relationships
We believe diverse, respectful communities are webs of relationships that support, nurture and inspire. We believe our communities enrich the individuals through exposure to a variety of environments and opportunities to become an active participant. We believe that children are capable citizens of these communities with an inherent right to expression and involvement.
Our intent is to foster collaboration between children, families, educators and the community at large. Our purpose is to openly exchange knowledge, experiences, opportunities and cultures to cultivate strong relationships. Our work strives to unify the community in embracing the image of the child as an essential part of the citizenry.
Anti-Bias Environment
We believe that anti bias education is the essence to building stronger relationships with ourselves and others. We believe that these relationships will promote knowledge, cultivate love, embrace change, and facilitate cooperation. It is our hope and desire that our differences will be the foundation of our unity.
Our intent is to embrace each individual with an open heart and an open mind. We support and celebrate cultural diversity, gender equality, and children and family rights. We, as educators, facilitators, and influencers, encourage and welcome provoking dialogue, daunting challenges, and refreshing resolutions. We intend to implement a stance of freedom and acceptance in our school and in our individual lifestyles. We will advocate for each member of our community; we will aim to resist bias; we will ask for accountability; we will foster growth without judgment; and we will fight against injustice. 
Connections to the Natural World
We believe in the intrinsic value of nature as a pathway to learning and building connections. We believe that interacting with the natural world is an essential part of our human experience. We believe that we are keepers of the Earth – responsible stewards who advocate for and protect the environment. We believe that each person, planting one seed of ecological responsibility, can germinate our entire school community and inspire the wider community.
Our intent is to identify our individual connections with nature and to find the courage to deepen and broaden those connections. We will strive to be compassionate and patient while others find their own connections at their own pace. Using the metaphor that each child is a forest, we will serve as guides to the children's experiences with the natural world. We will honor each child's individual journey to connect with nature and give respect and time to the process of discovery.