The Outdoor Classroom
Provocations & Beautiful Materials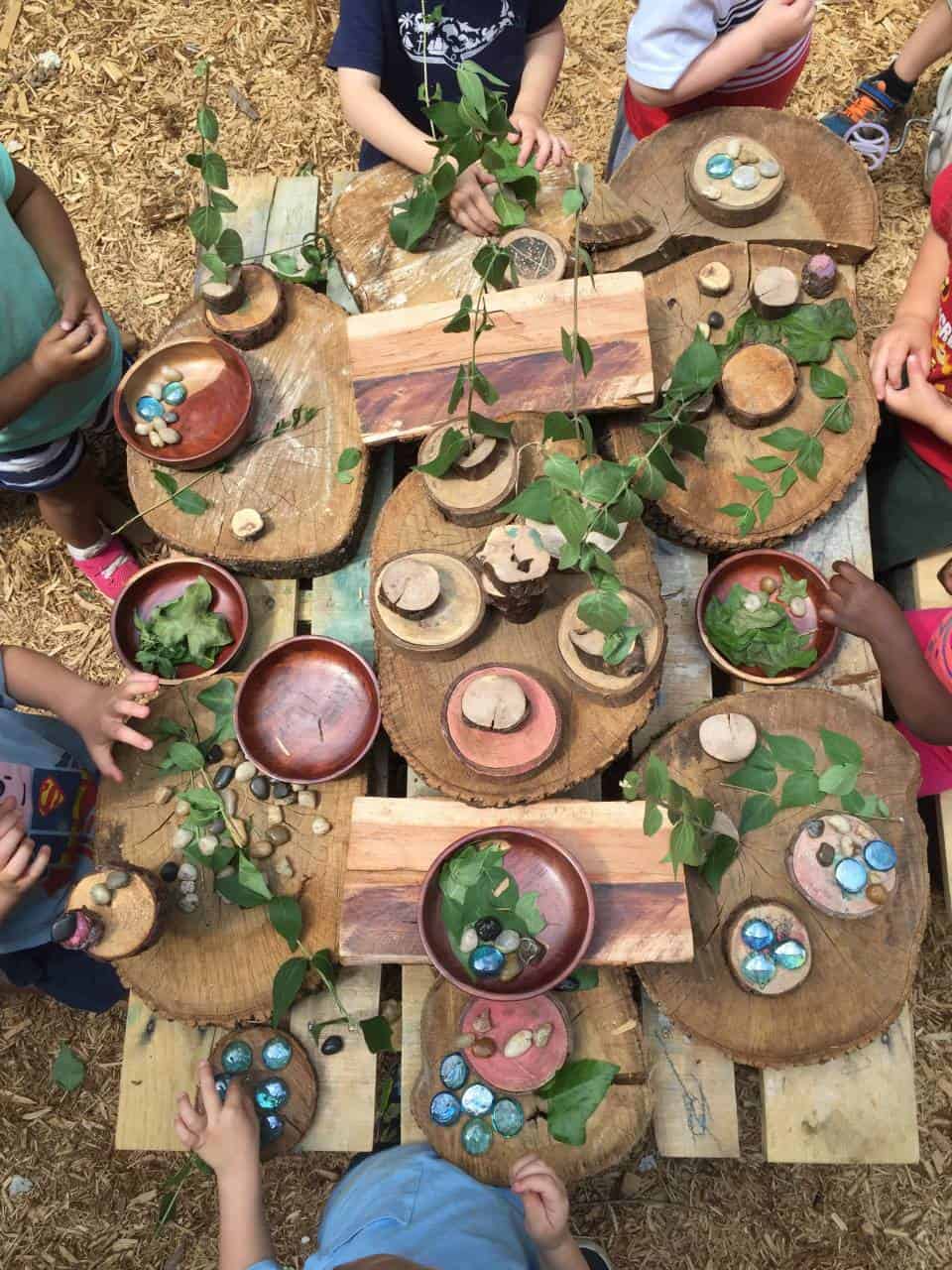 Take a moment and picture this …
Jake and Ian rush down the sidewalk racing yellow trucks. Elise relaxingly swings in the shady hammock. Emyrsen and Cassie talk beneath a tree, begin to laugh, and run off. Sloane uses all her might to roll a tire up the mulch hill. Children all around the playground engage in what we think of as traditional outdoor play. They run, jump, laugh, yell, dig, and pretend. They do exactly what joyful and energy filled children should; they play!
 If our beautiful outdoor space, abounding with natural light and fresh air, is a great place for traditional "outdoor play", could we enhance and broaden the children's play by also offering the opportunity to engage in the play we might think of as "indoor play"? 
The concept of an outdoor classroom stems from the idea that the outdoor environment can be utilized for all types of play and creation. Provocations are set up so the children are free to come and go as they please, to offer a broader array of ways to play. For many children, the expansive space and natural atmosphere of the outdoors can help them focus and deepen their play. A child who may struggle to focus and draw for few minutes may spend a hour hour creating a dozen works. A child who may get frustrated exploring loose part designs at a full table may feel a sense of personal space and calm that they crave.
This week, a variety of provocations were set up to offer the children deeply layered, meaningful, and intriguing experiences. Seeing that our outdoor space is a part of nature, it seemed fitting to base the provocations around natural materials, with a few beautifully intriguing materials sprinkled in.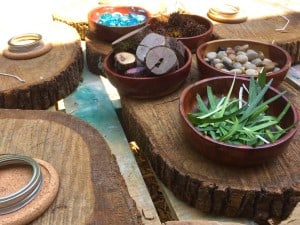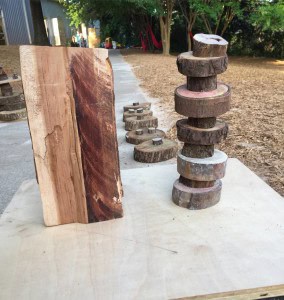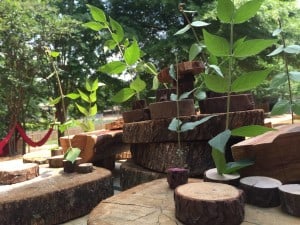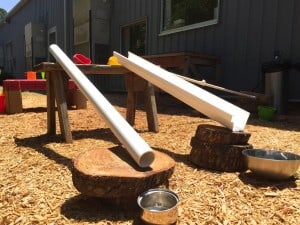 A Table for Design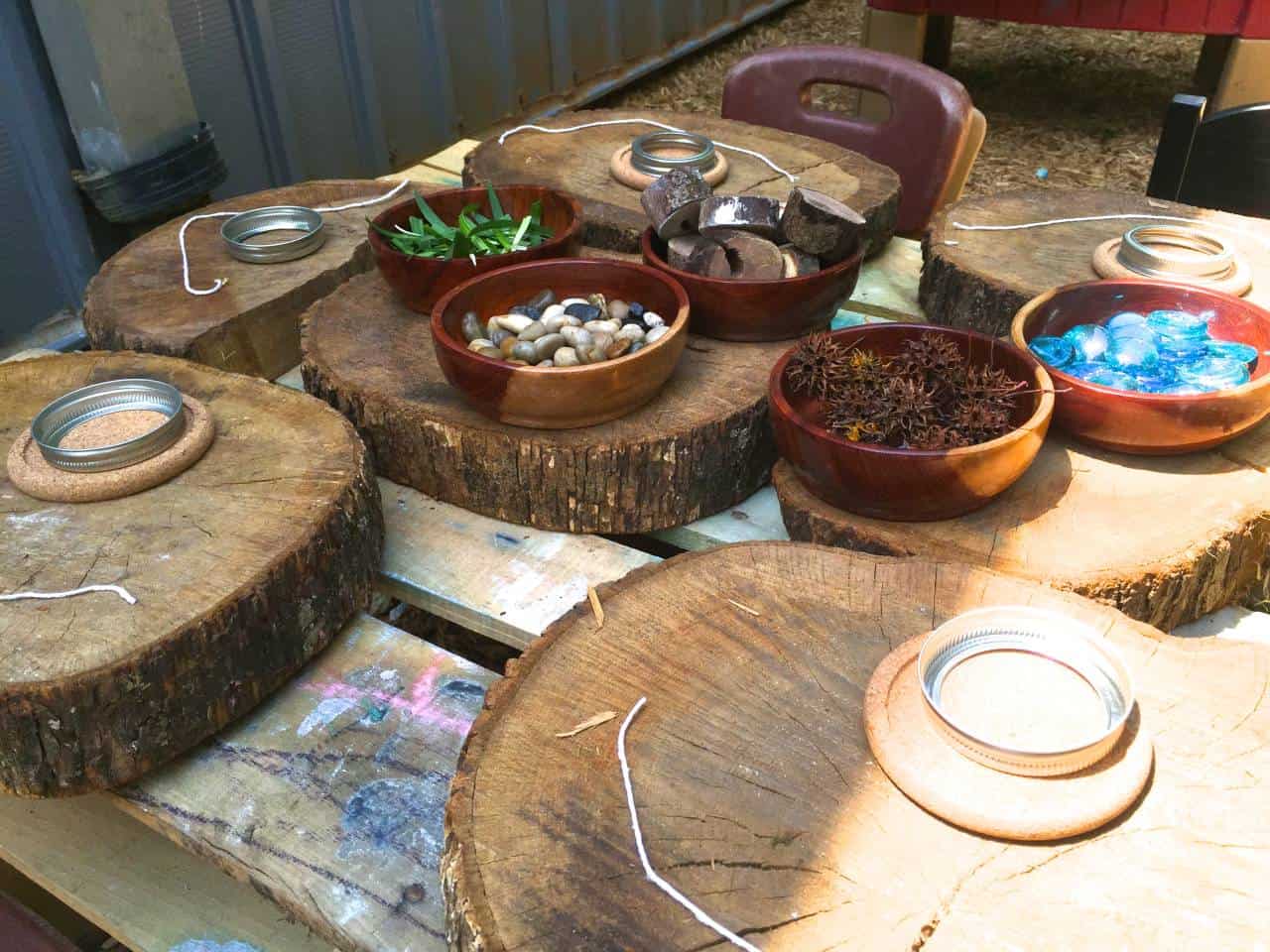 A provocation set on the table with bowls of natural materials meant to intrigue and provoke.
What designs will emerge from the variety of texture and color?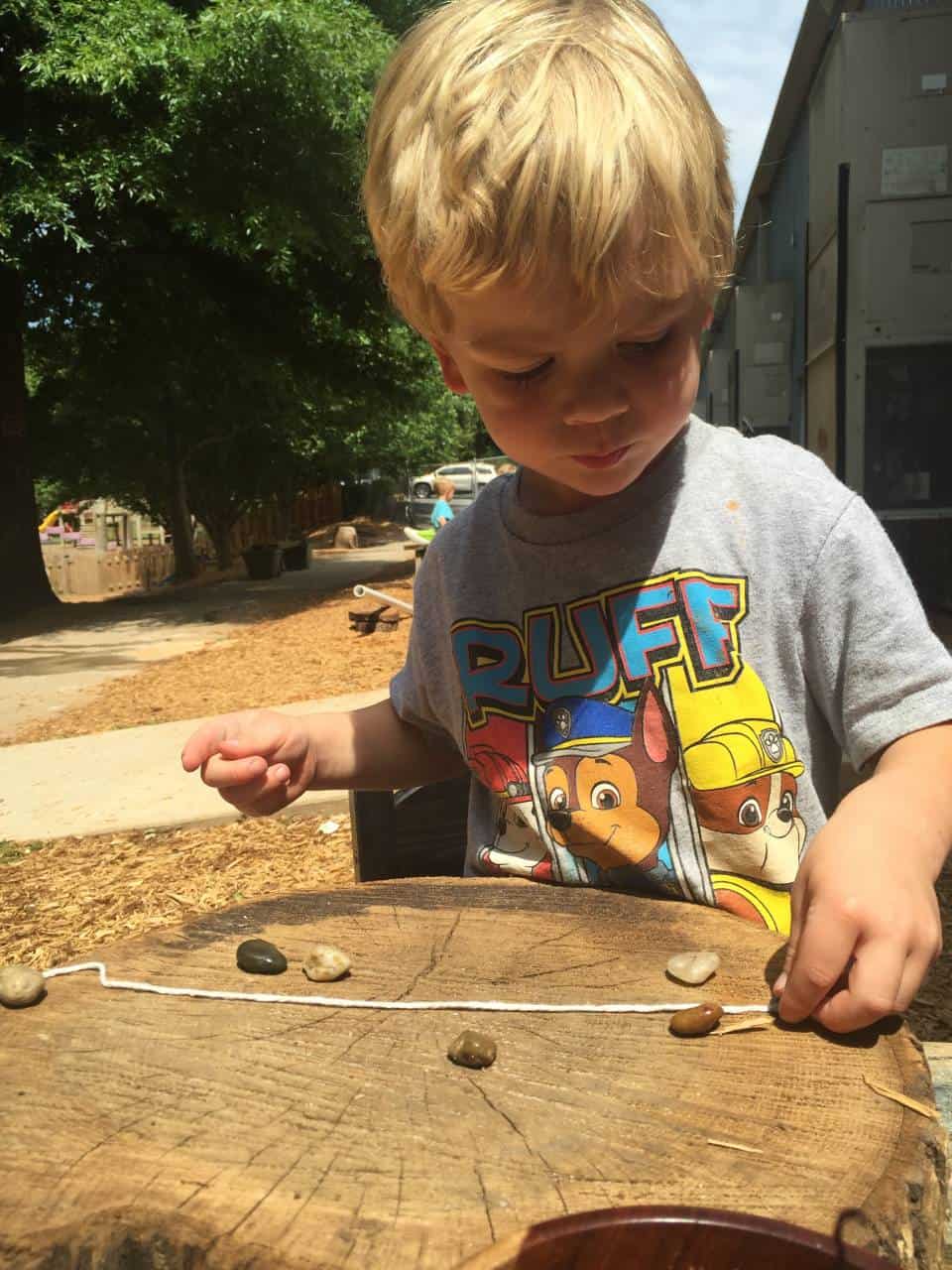 "It's a train!"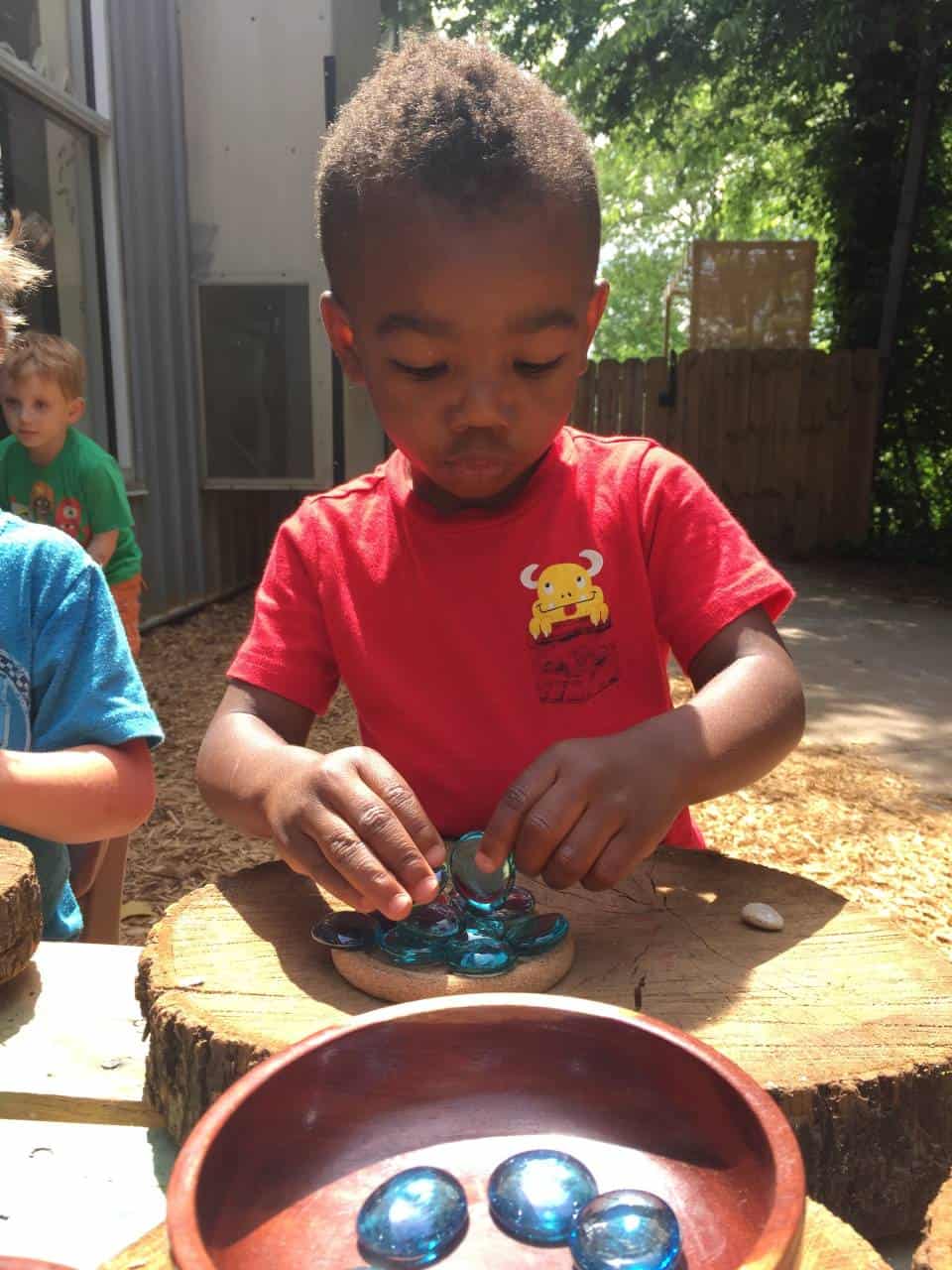 How many glass gems will fit?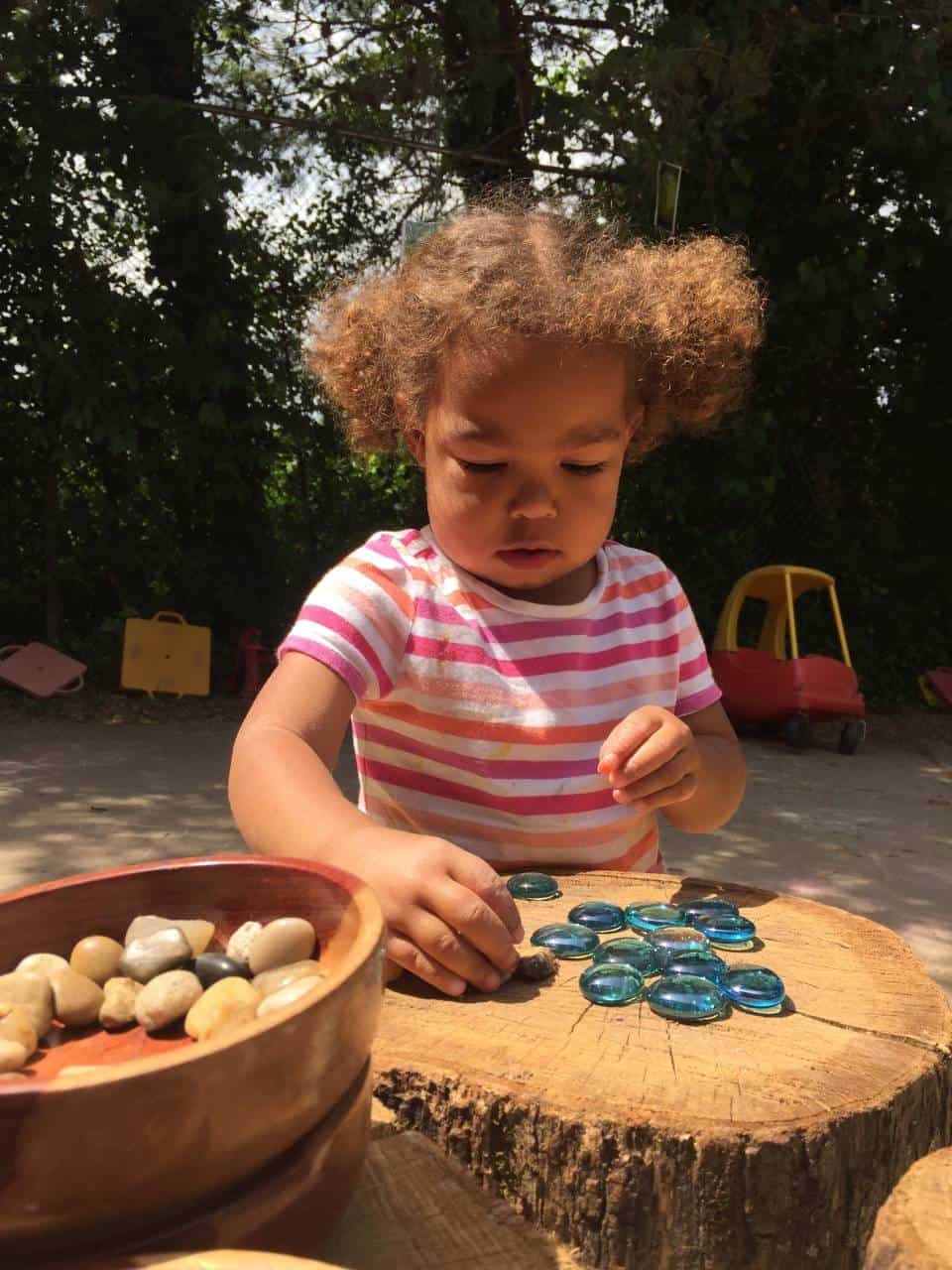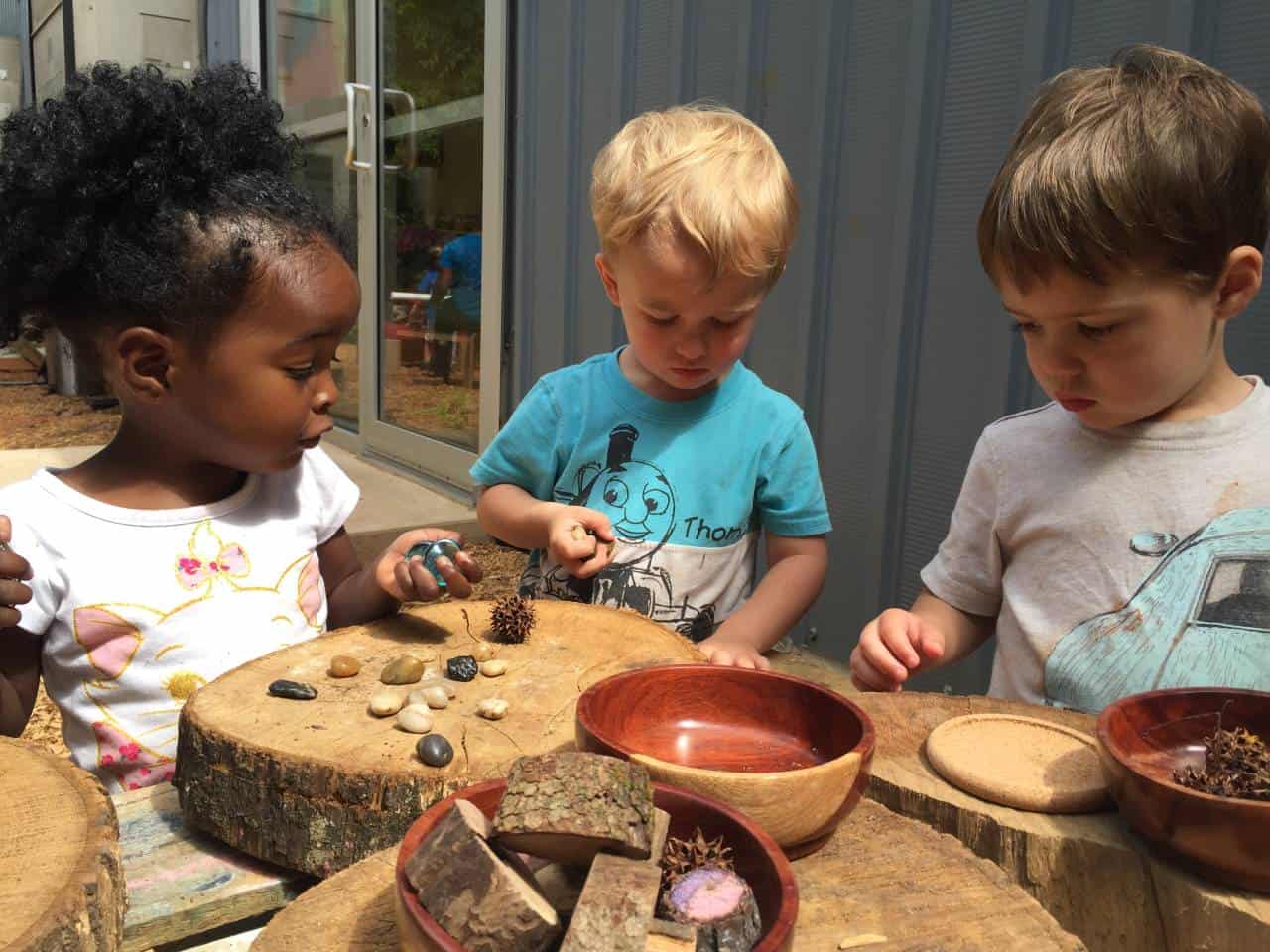 The group shares materials, offering them with open hands.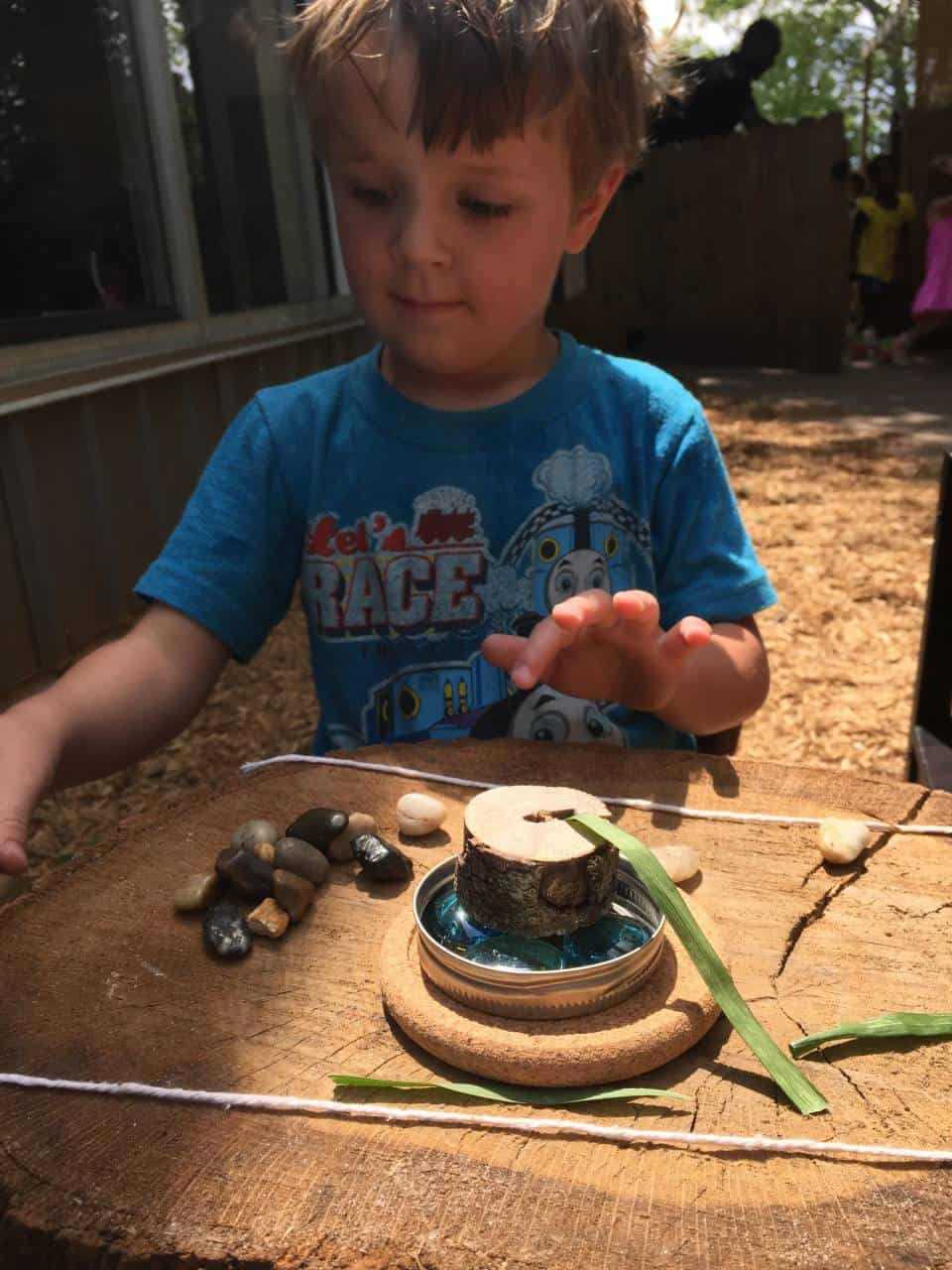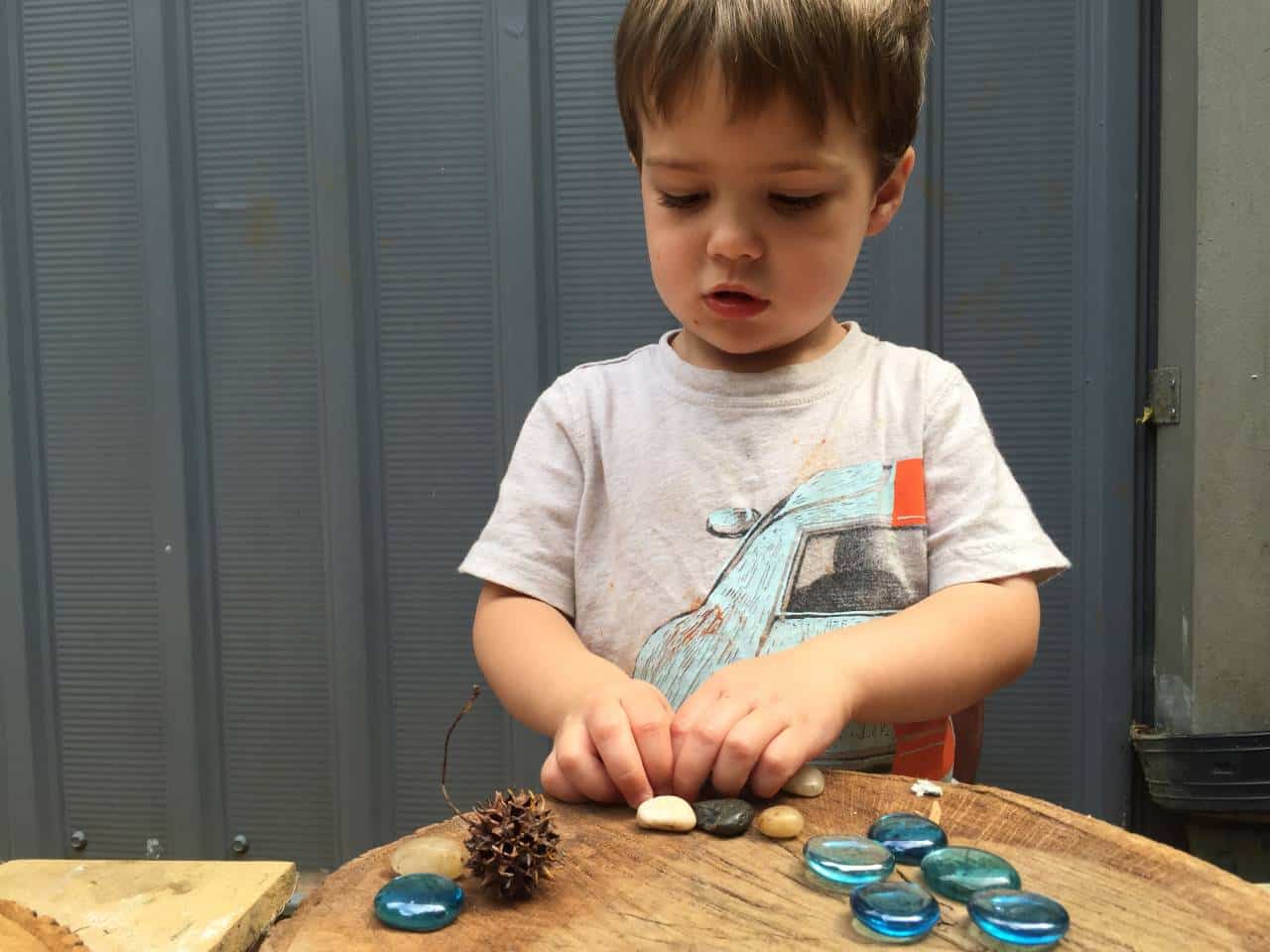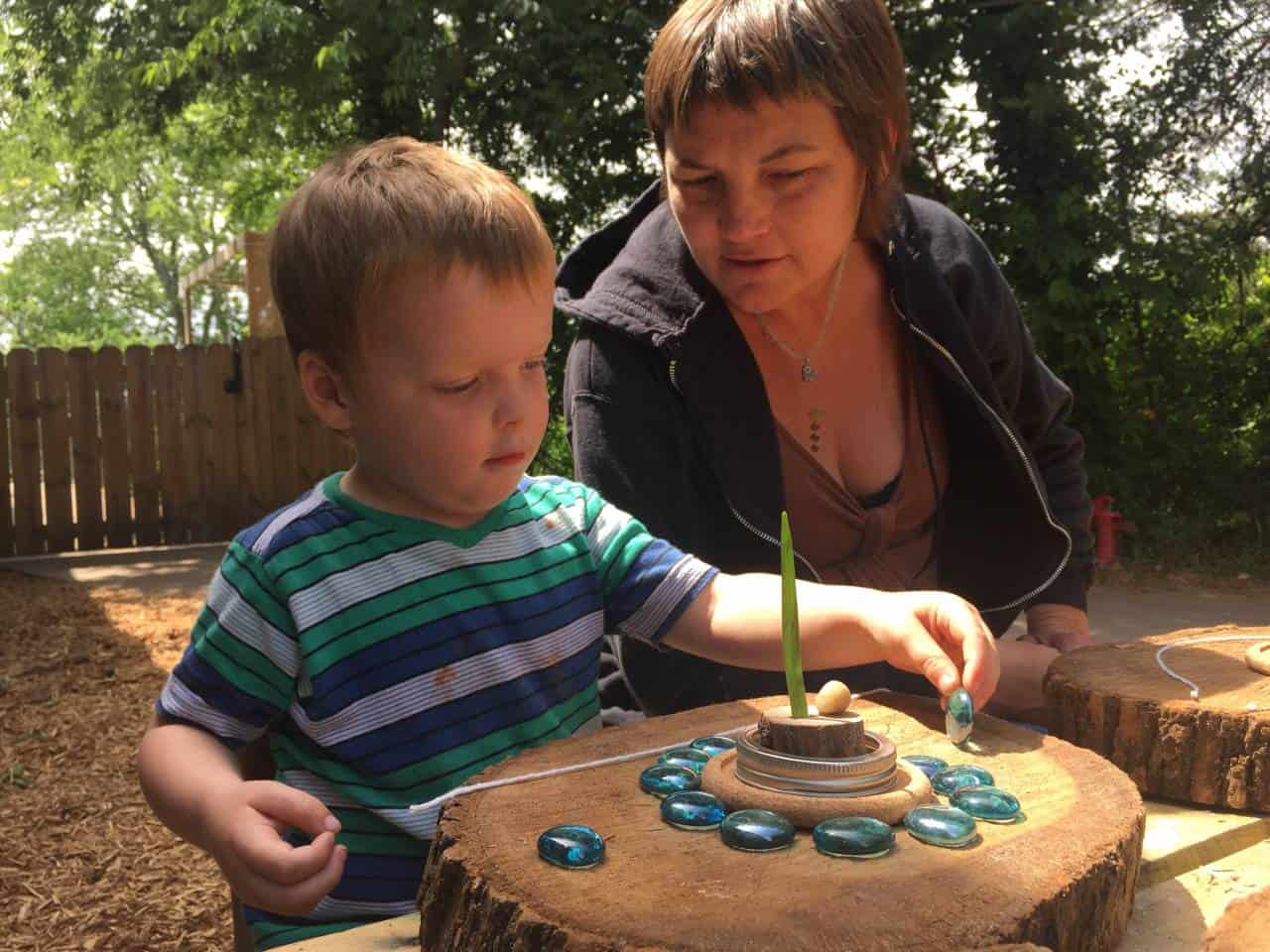 "These are the cars and the middle is the center of planet car."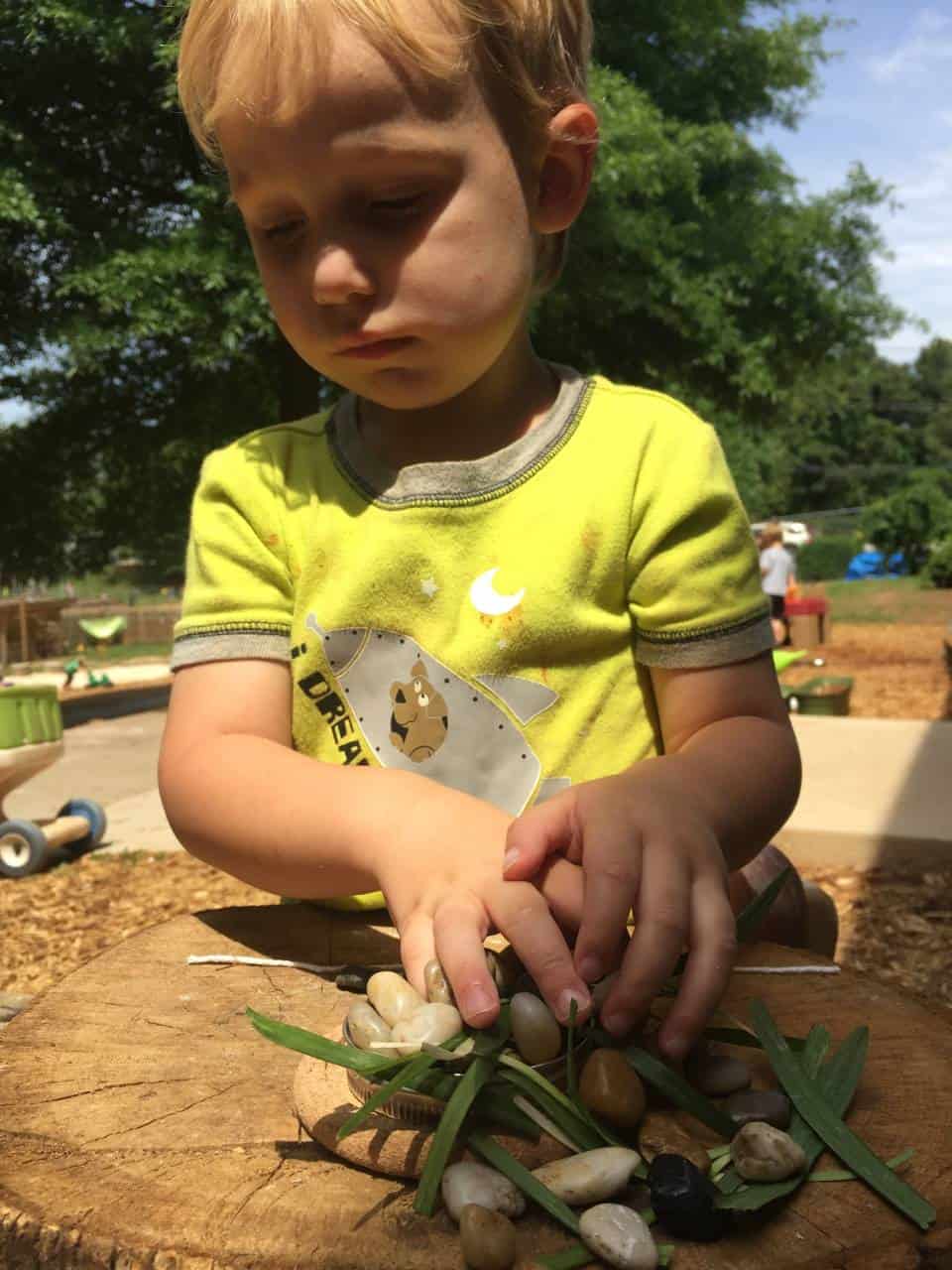 "It's a bird feeder!"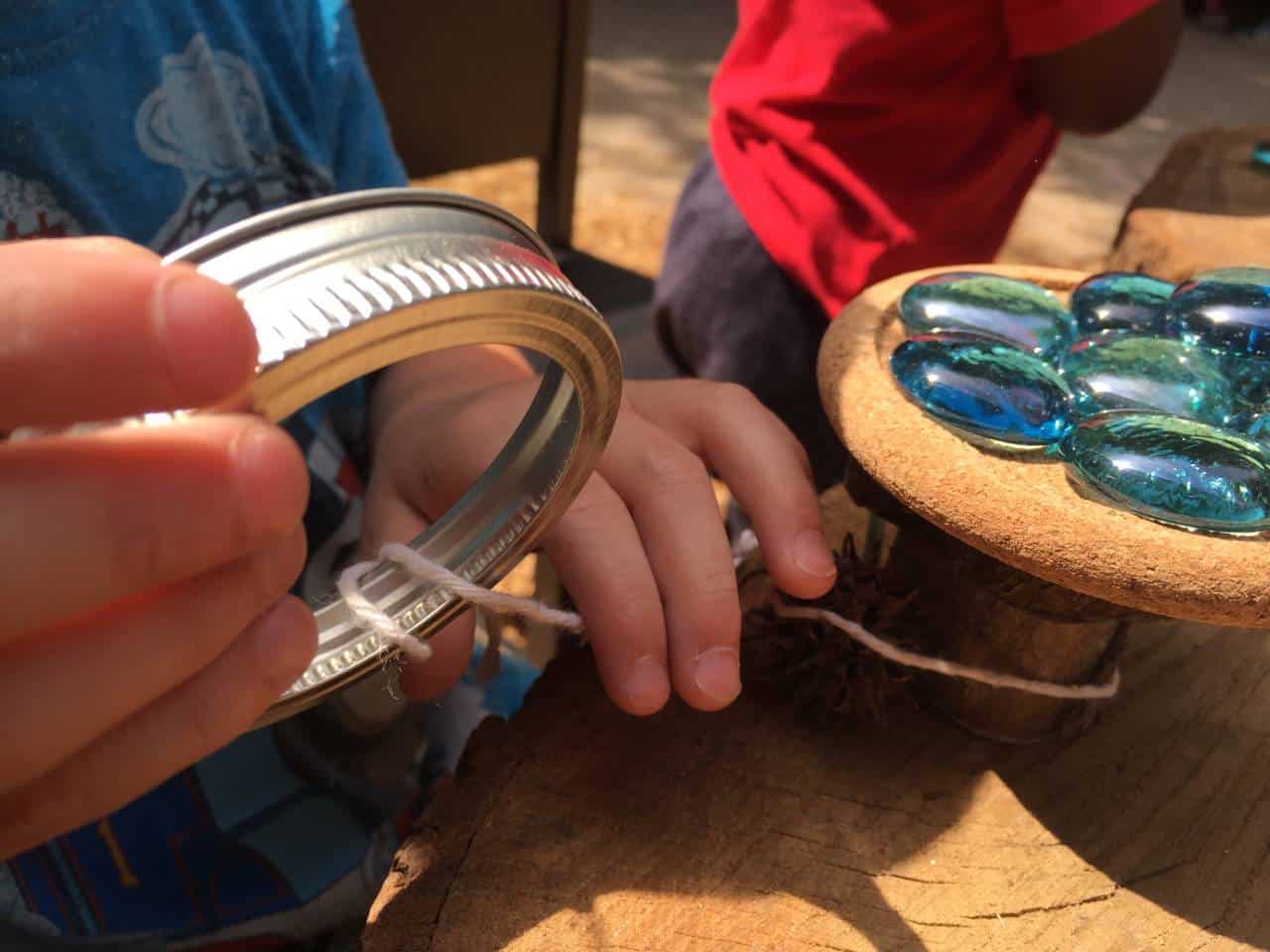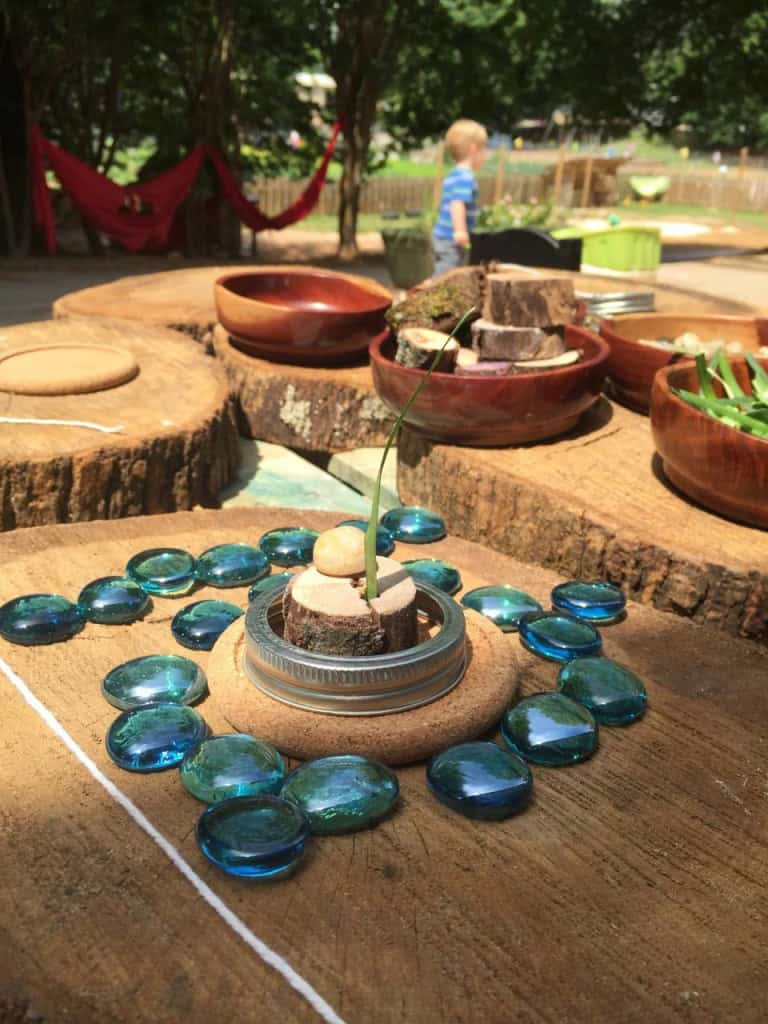 The following day, the provocation was revisited with twist.
A few materials taken away, a few new ones added.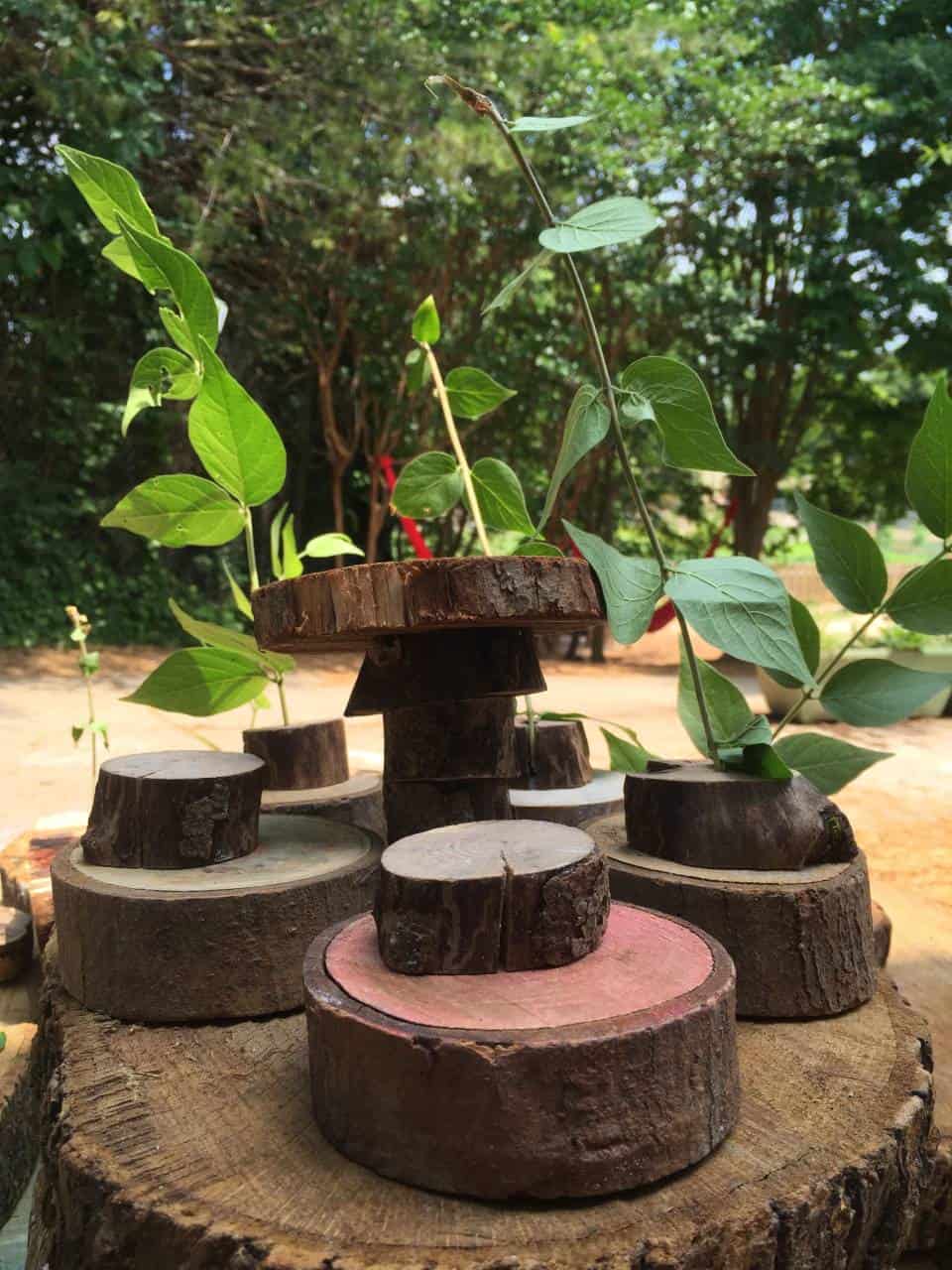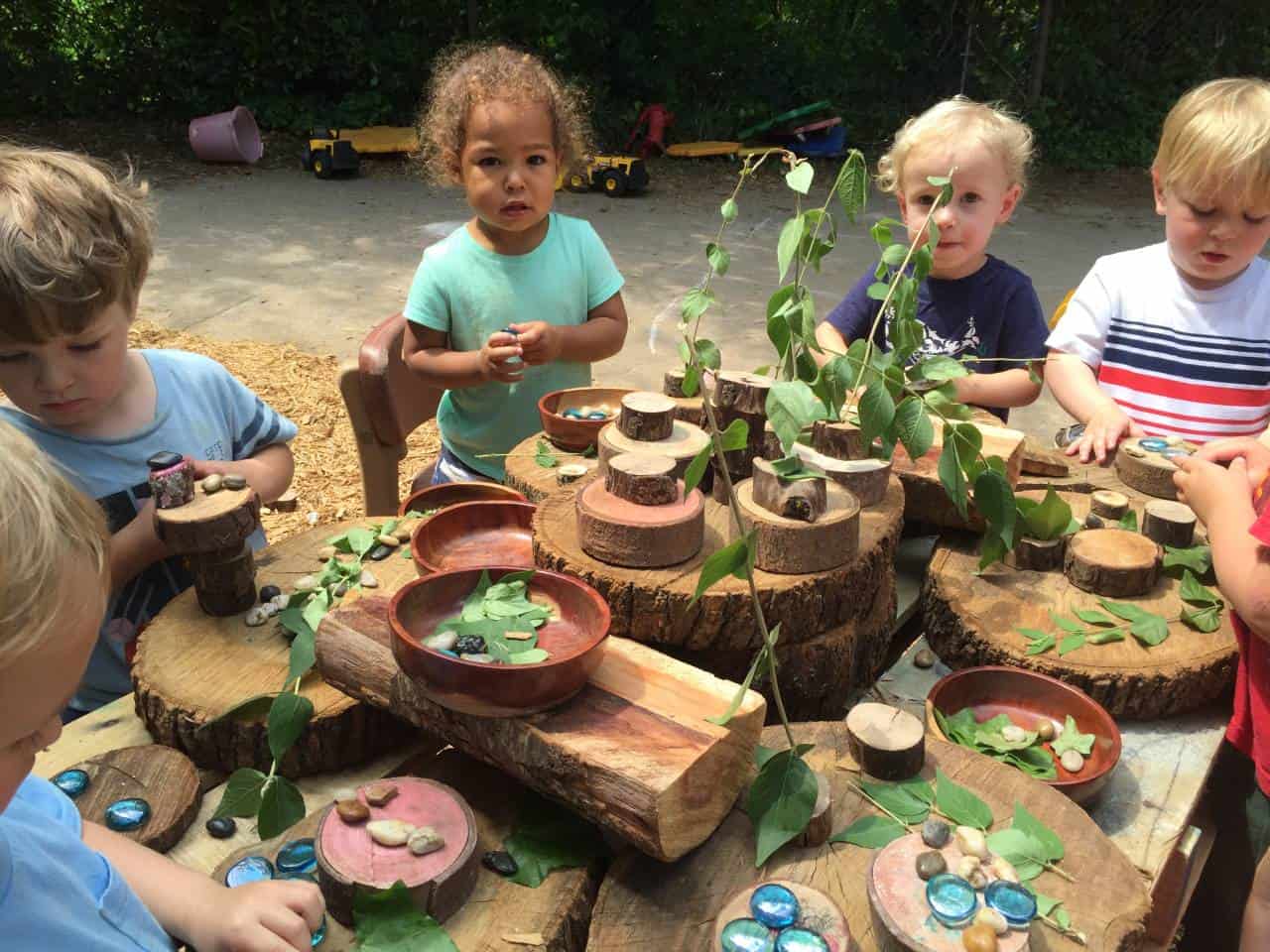 Much of the same crew from the day before eagerly returns.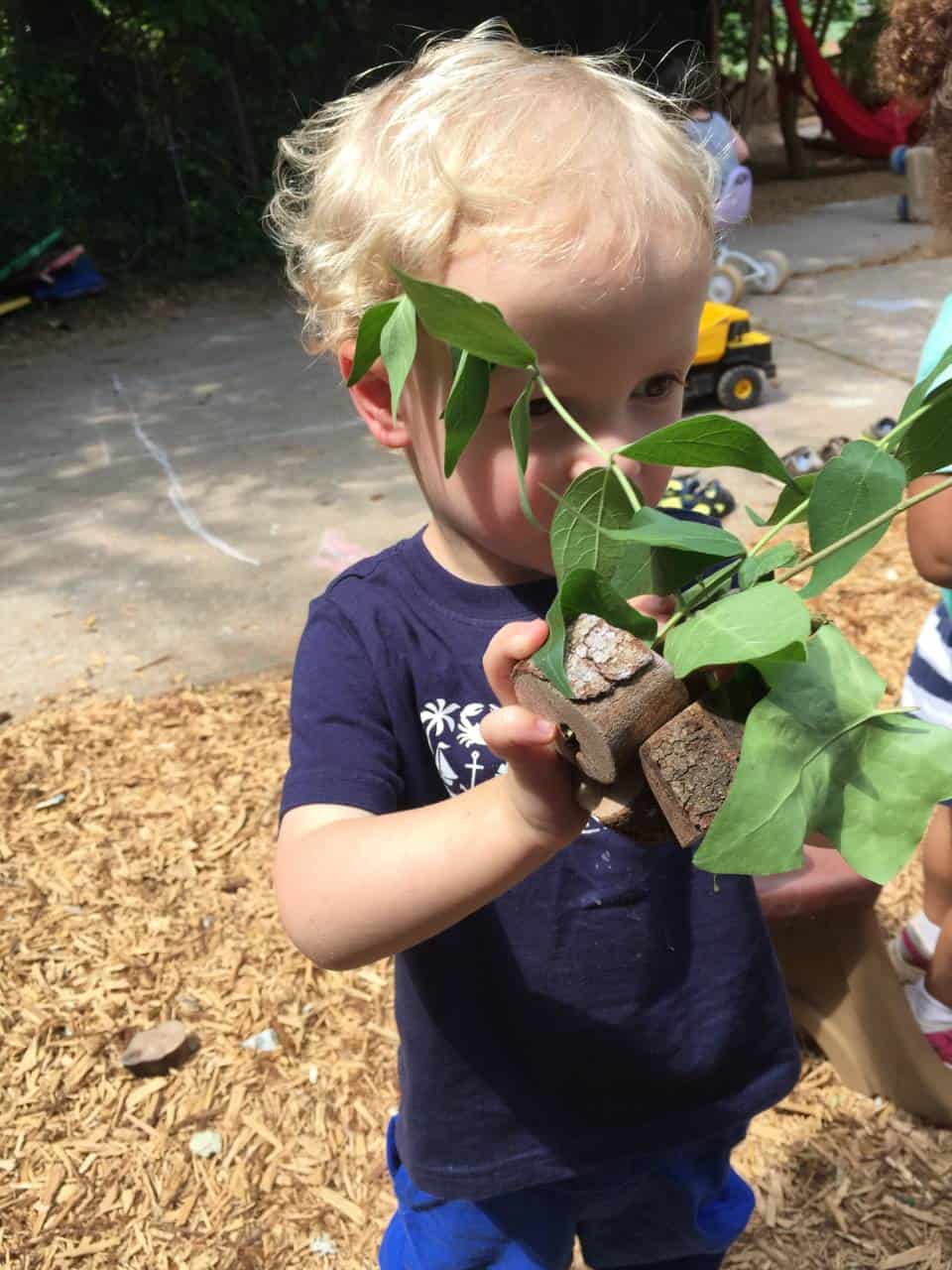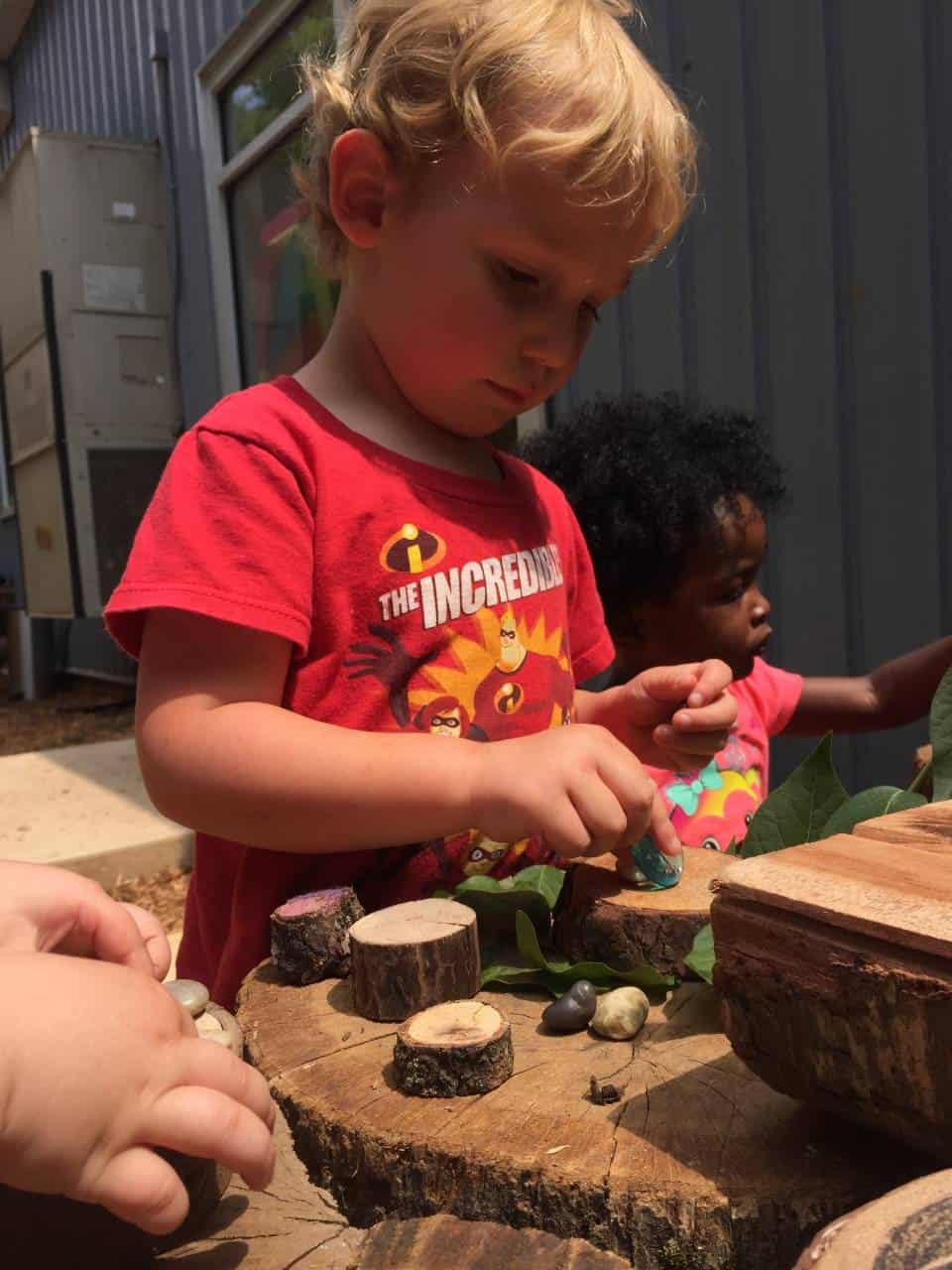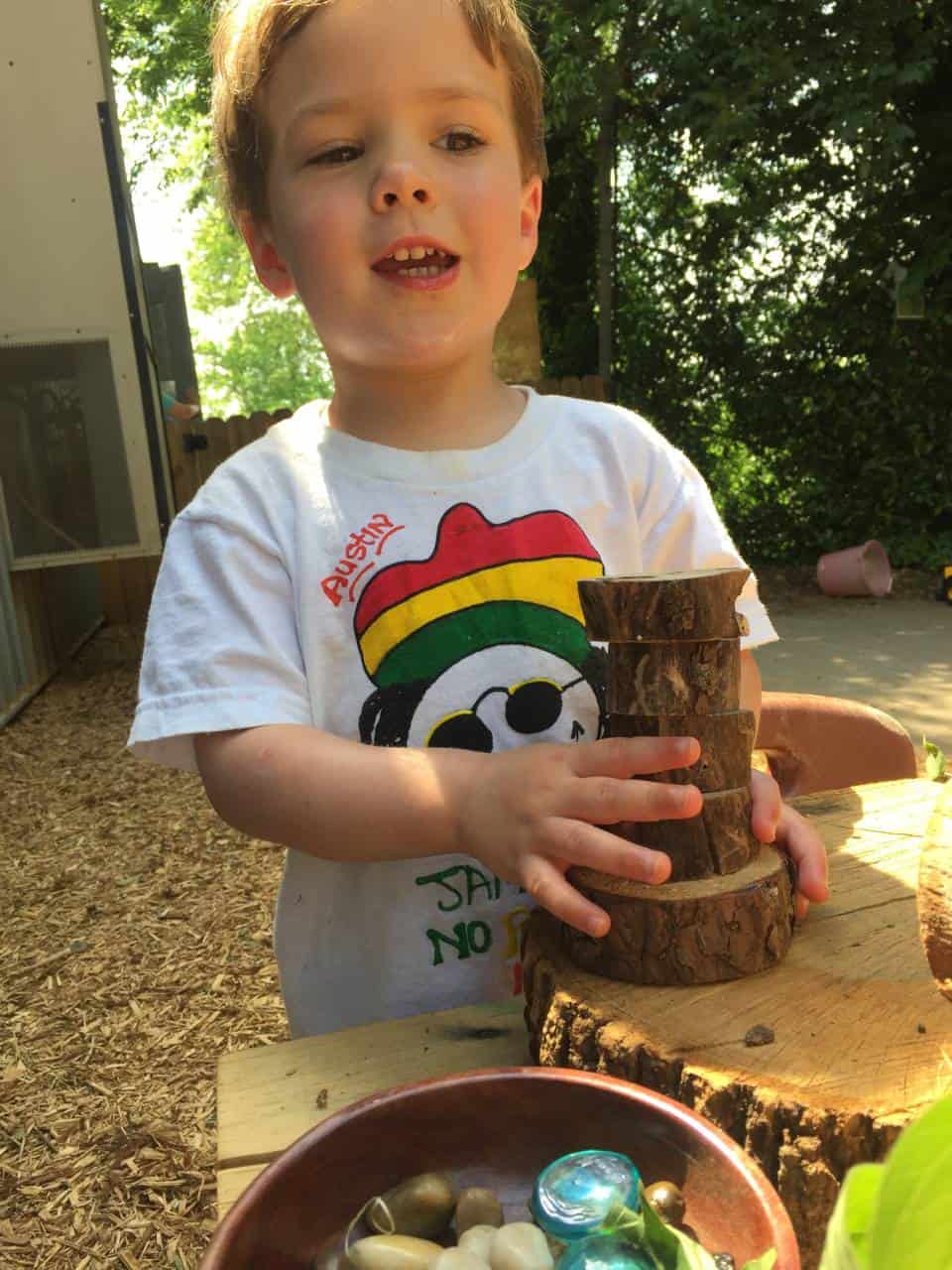 "Look! It's tall!"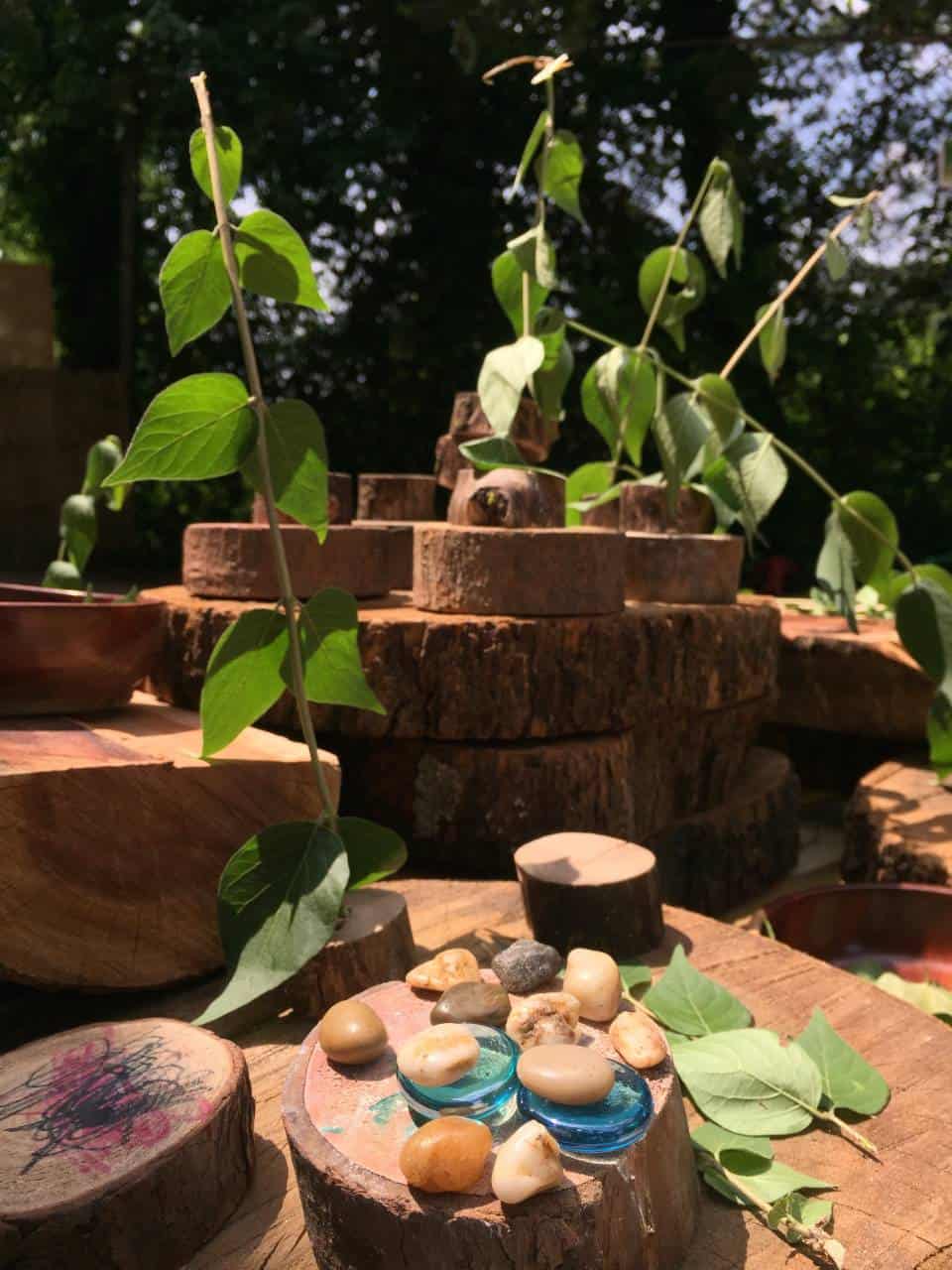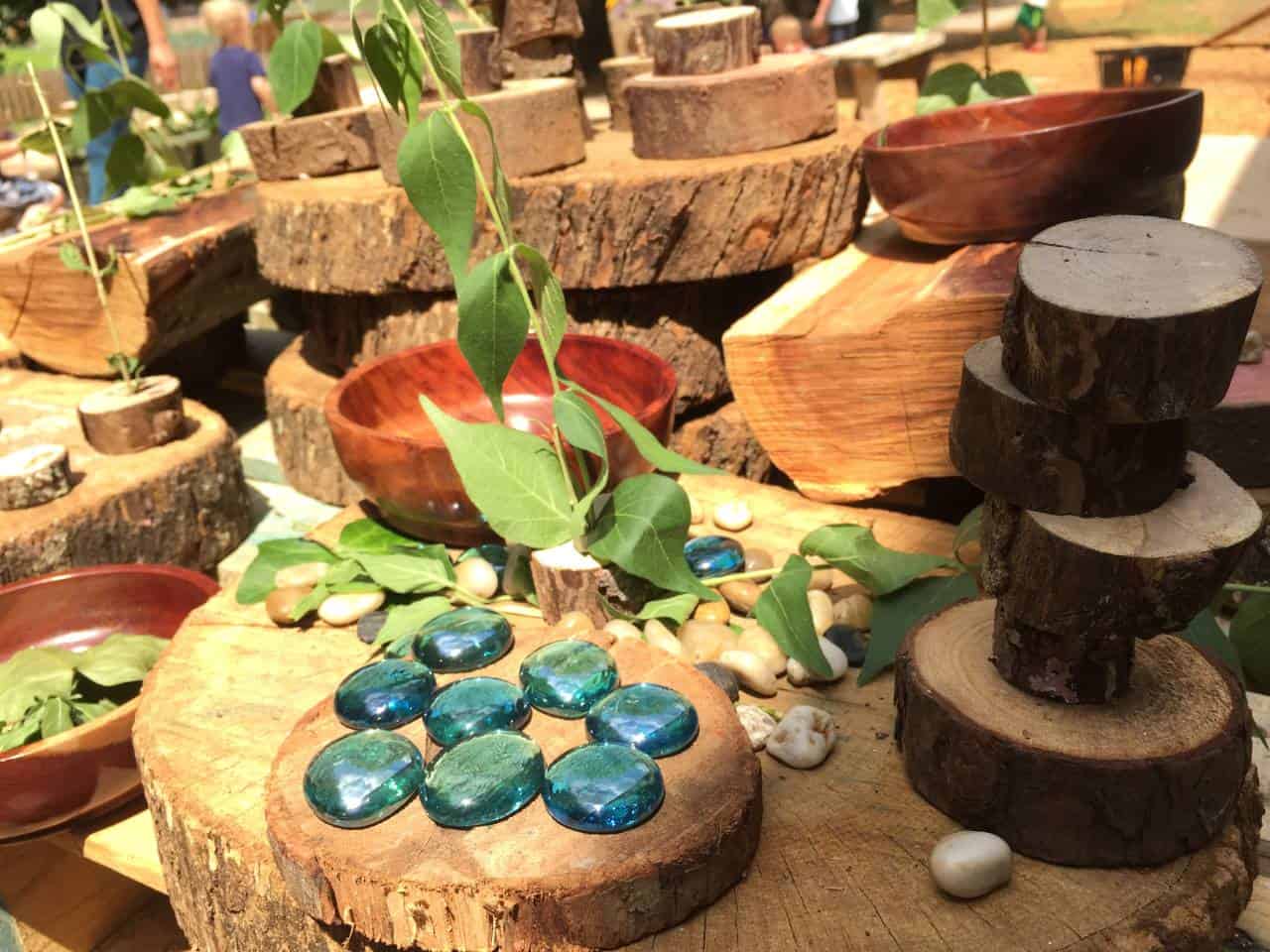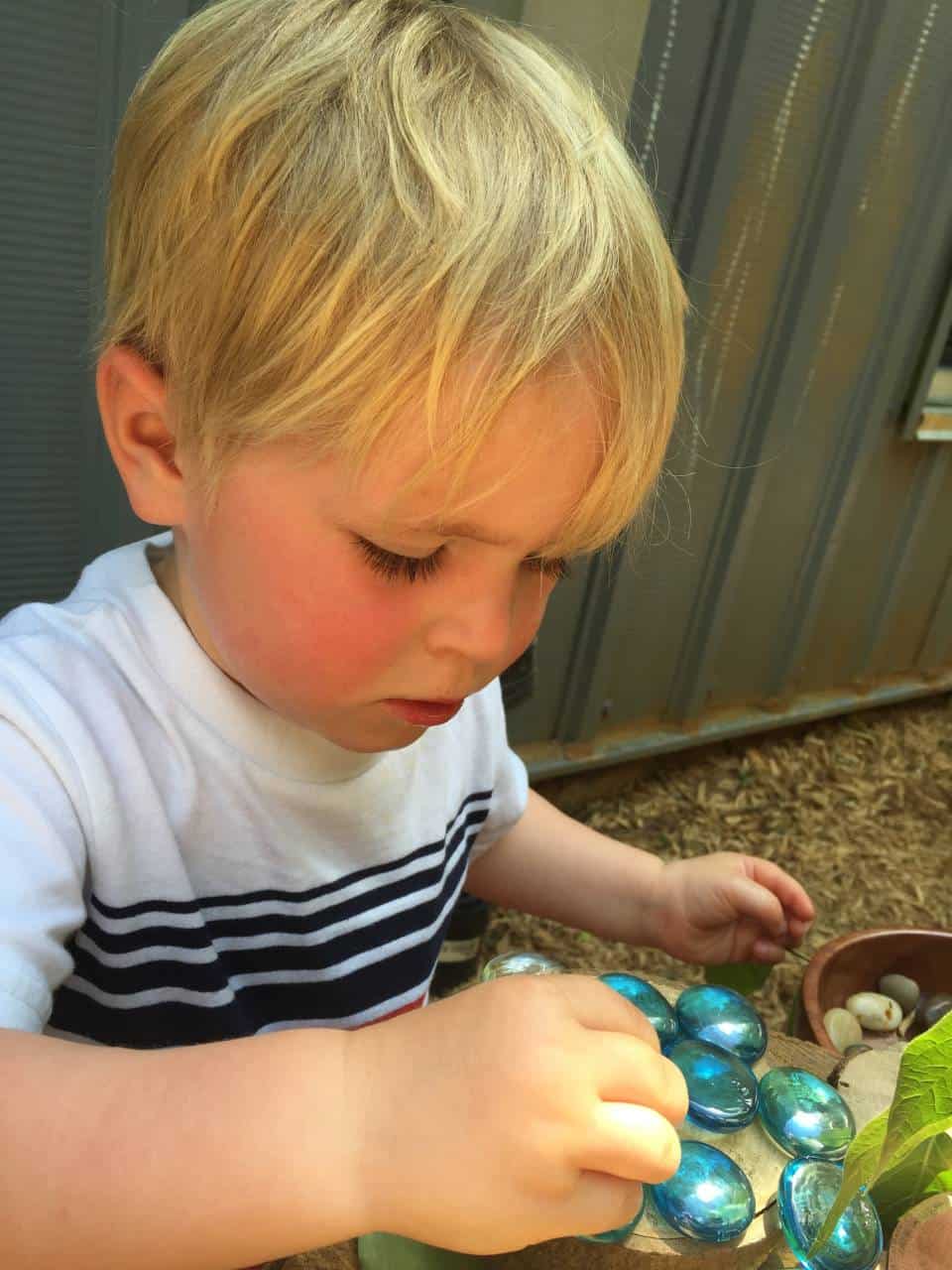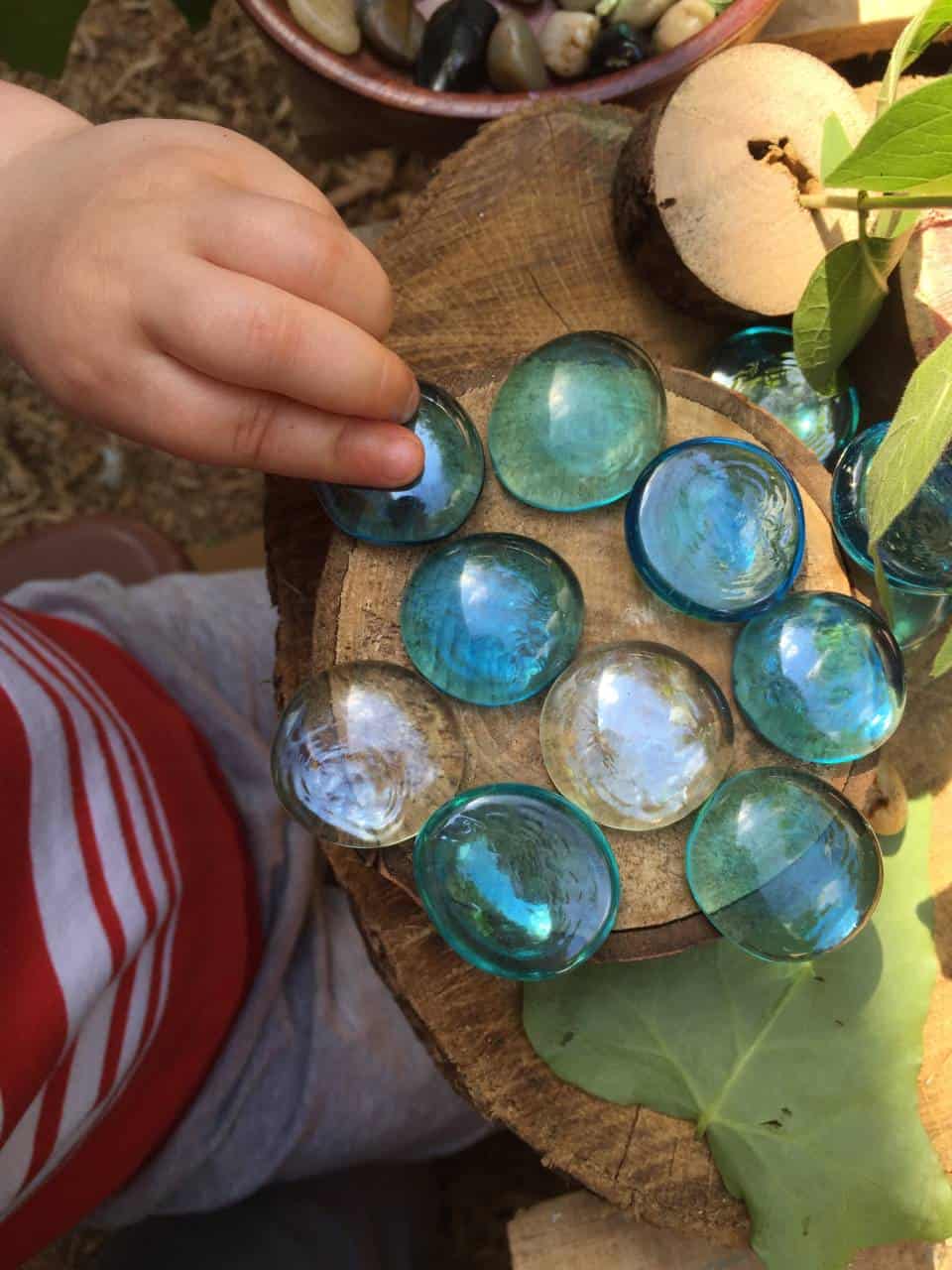 "Look! I did it!"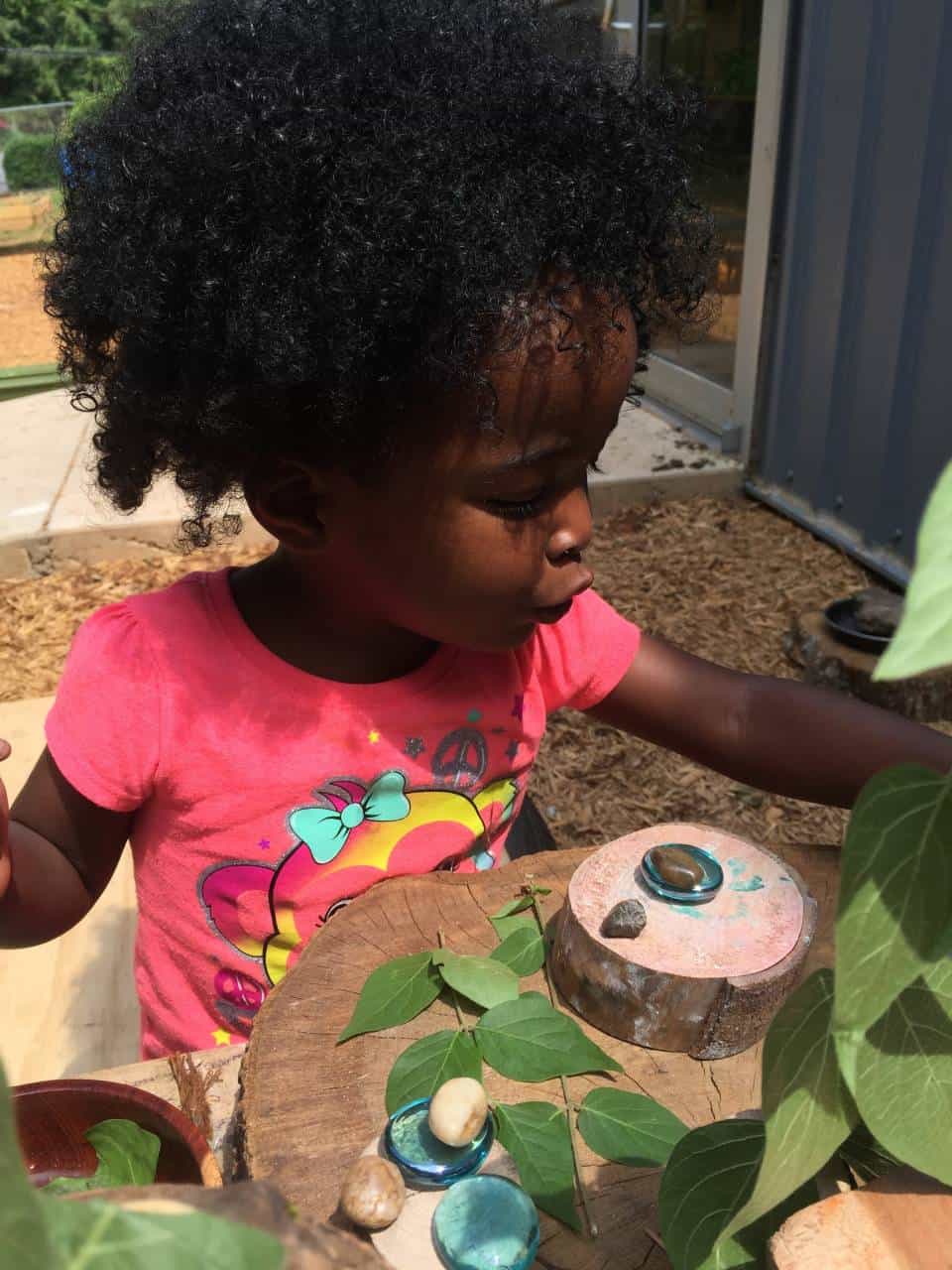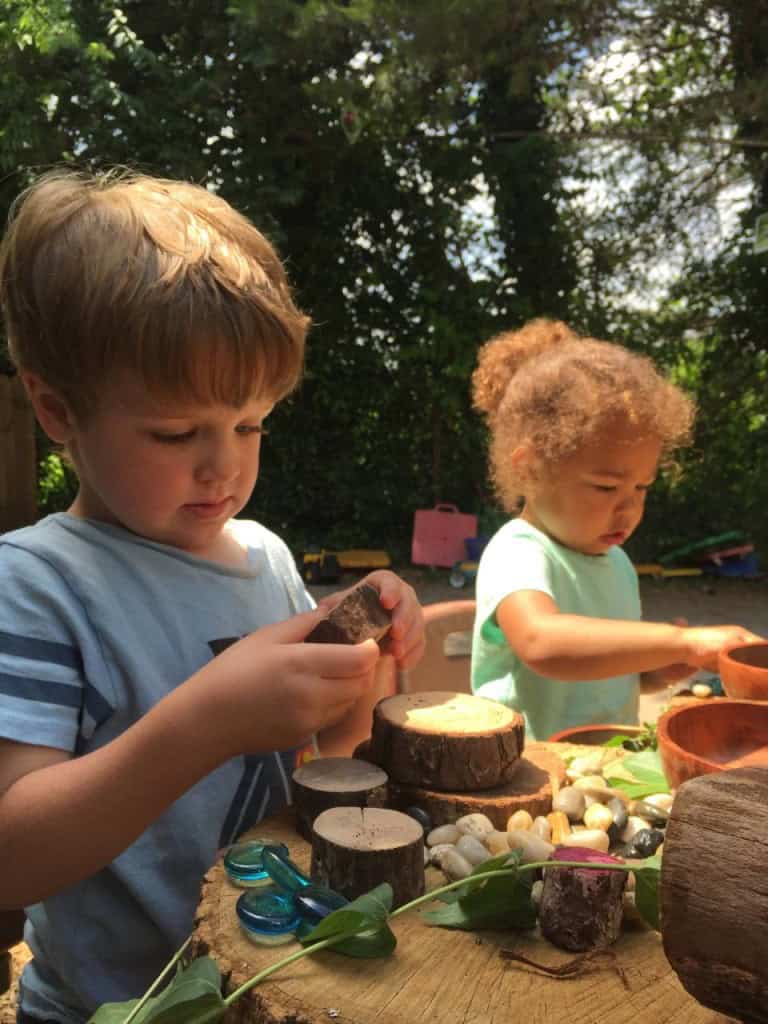 Provocation of water painting on wood and slate, with a splash of color gems. The water fades away over the moments, creating a constantly evolving picture.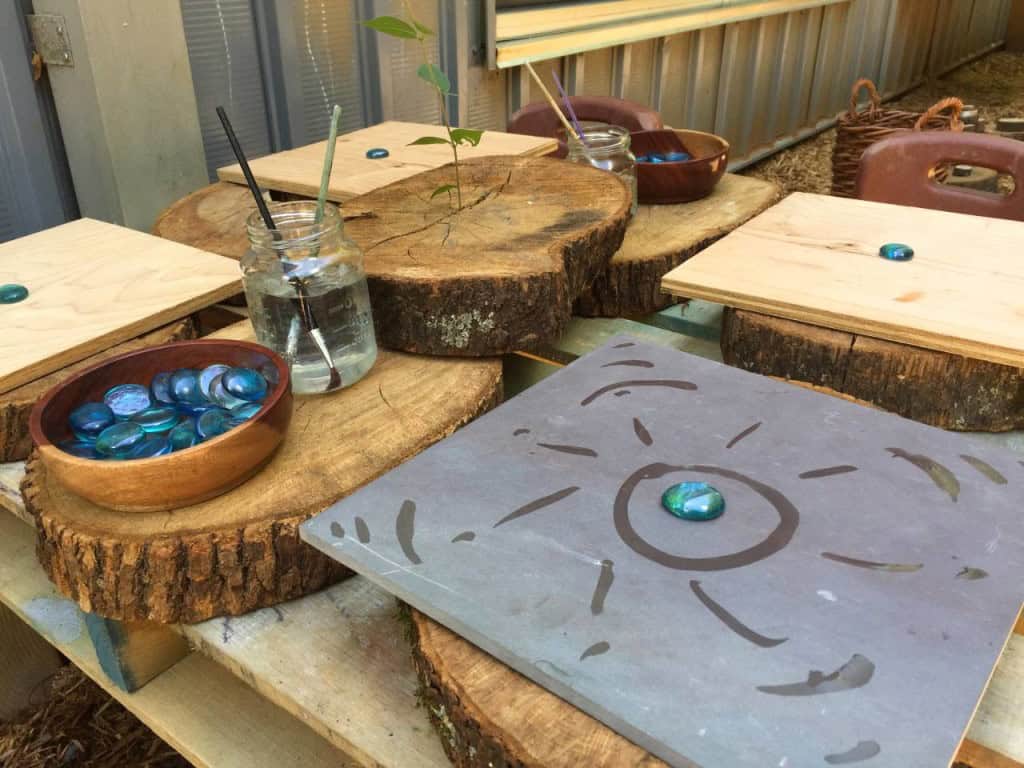 Who needs paper, anyway?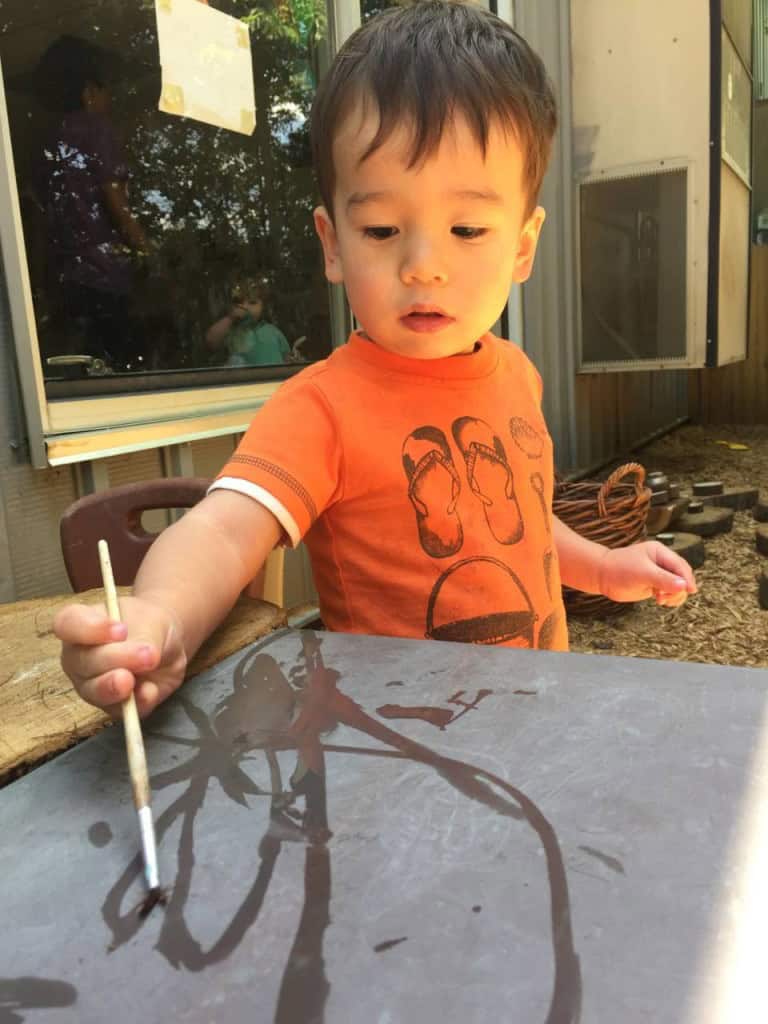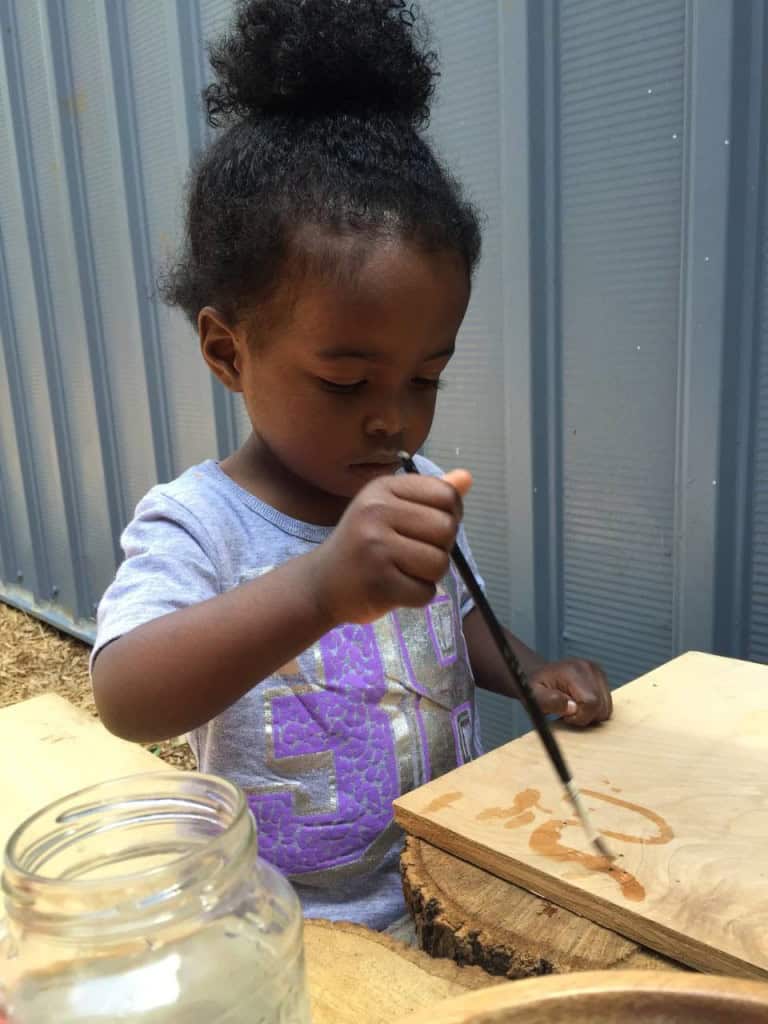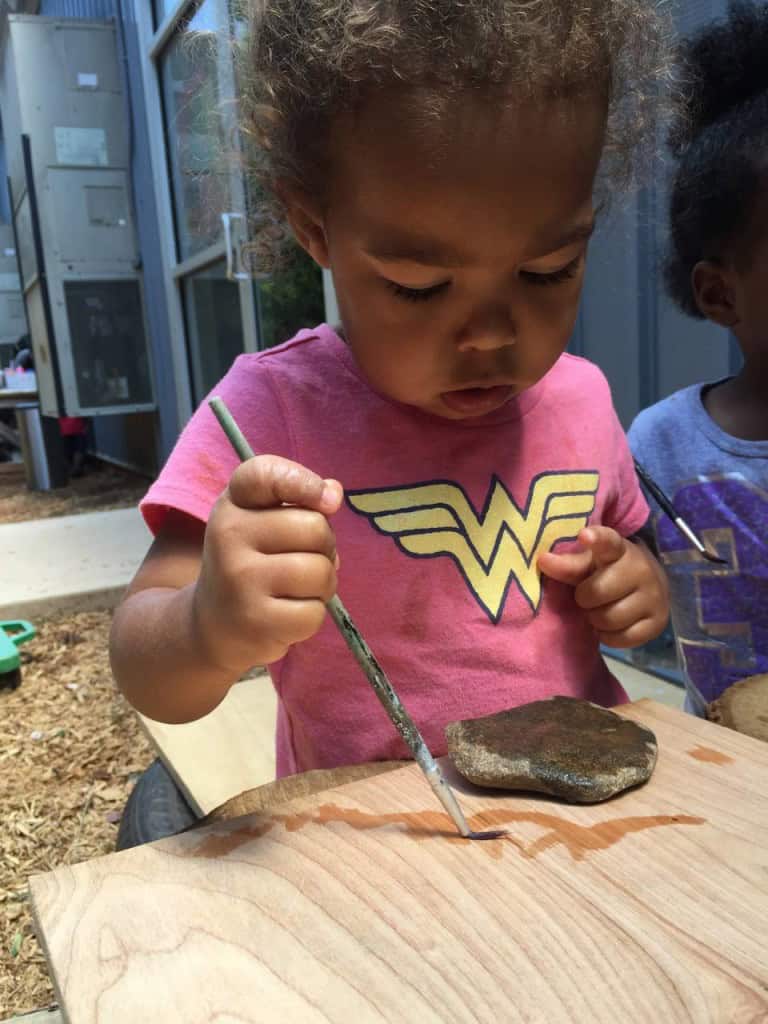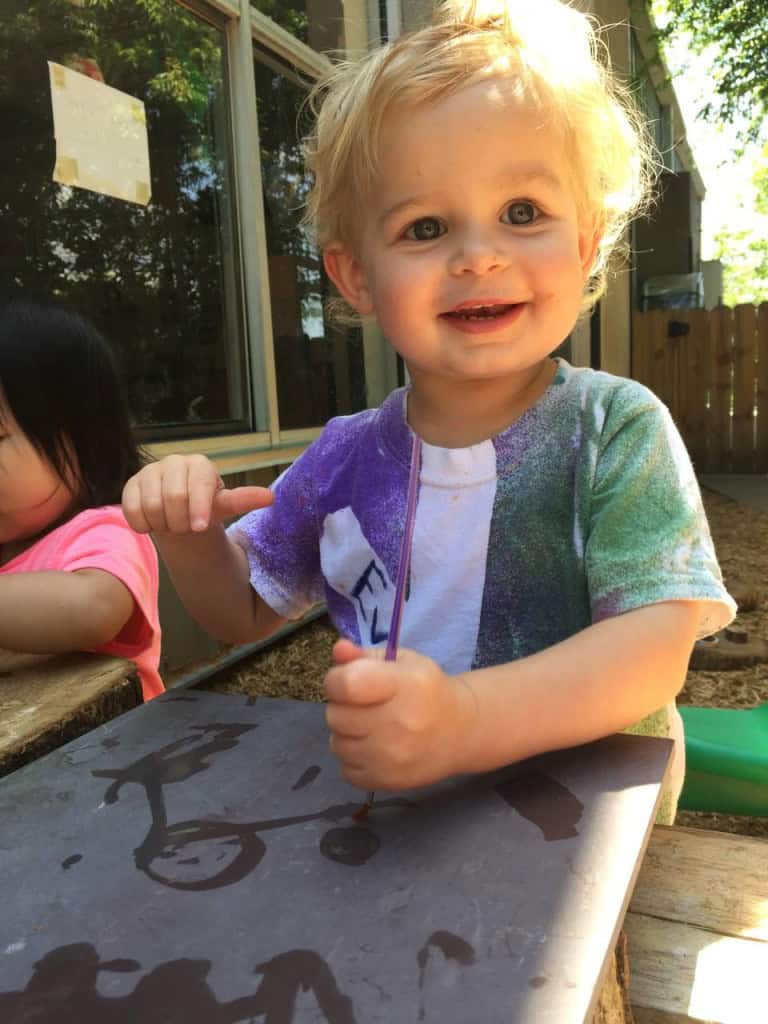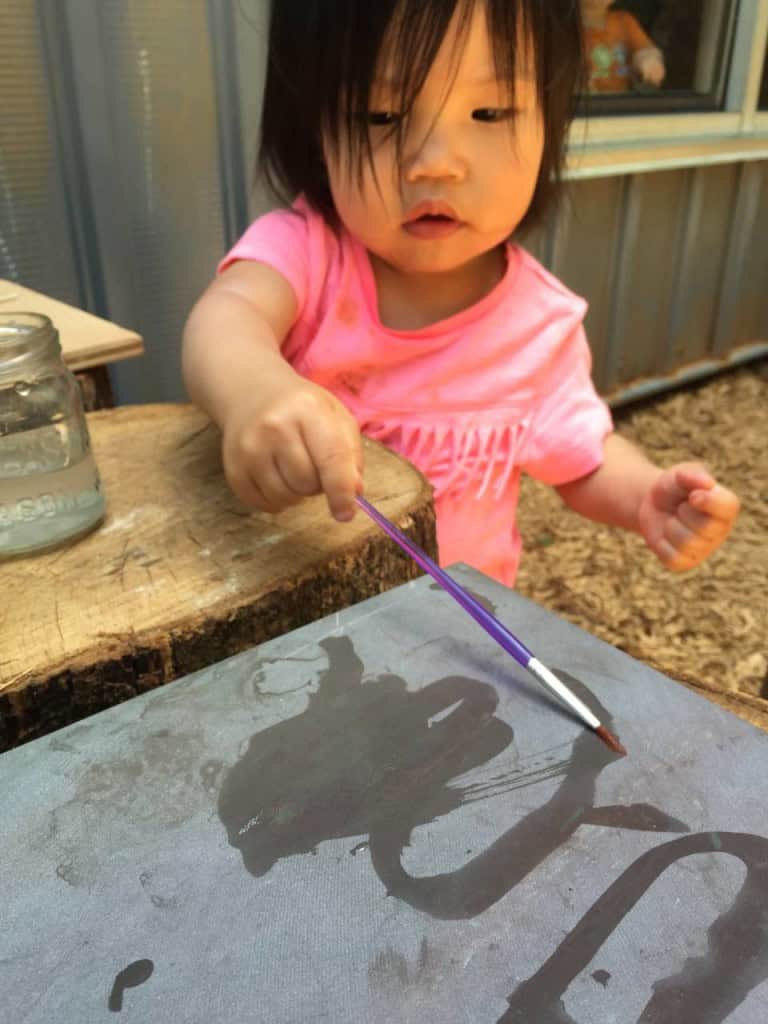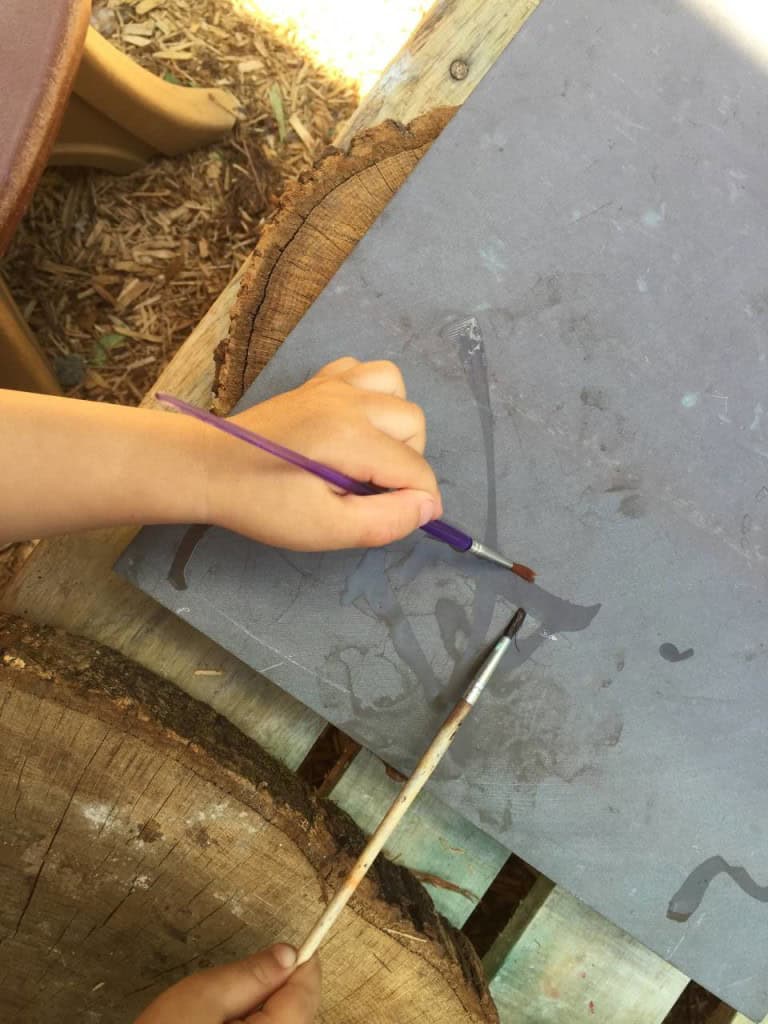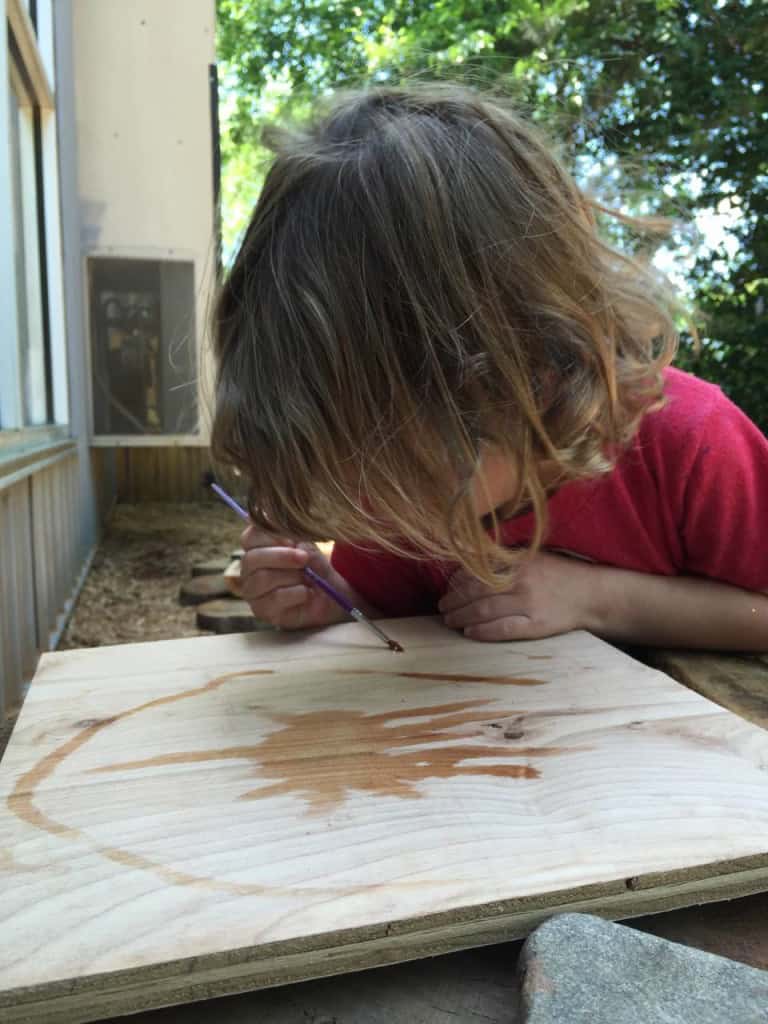 Building Materials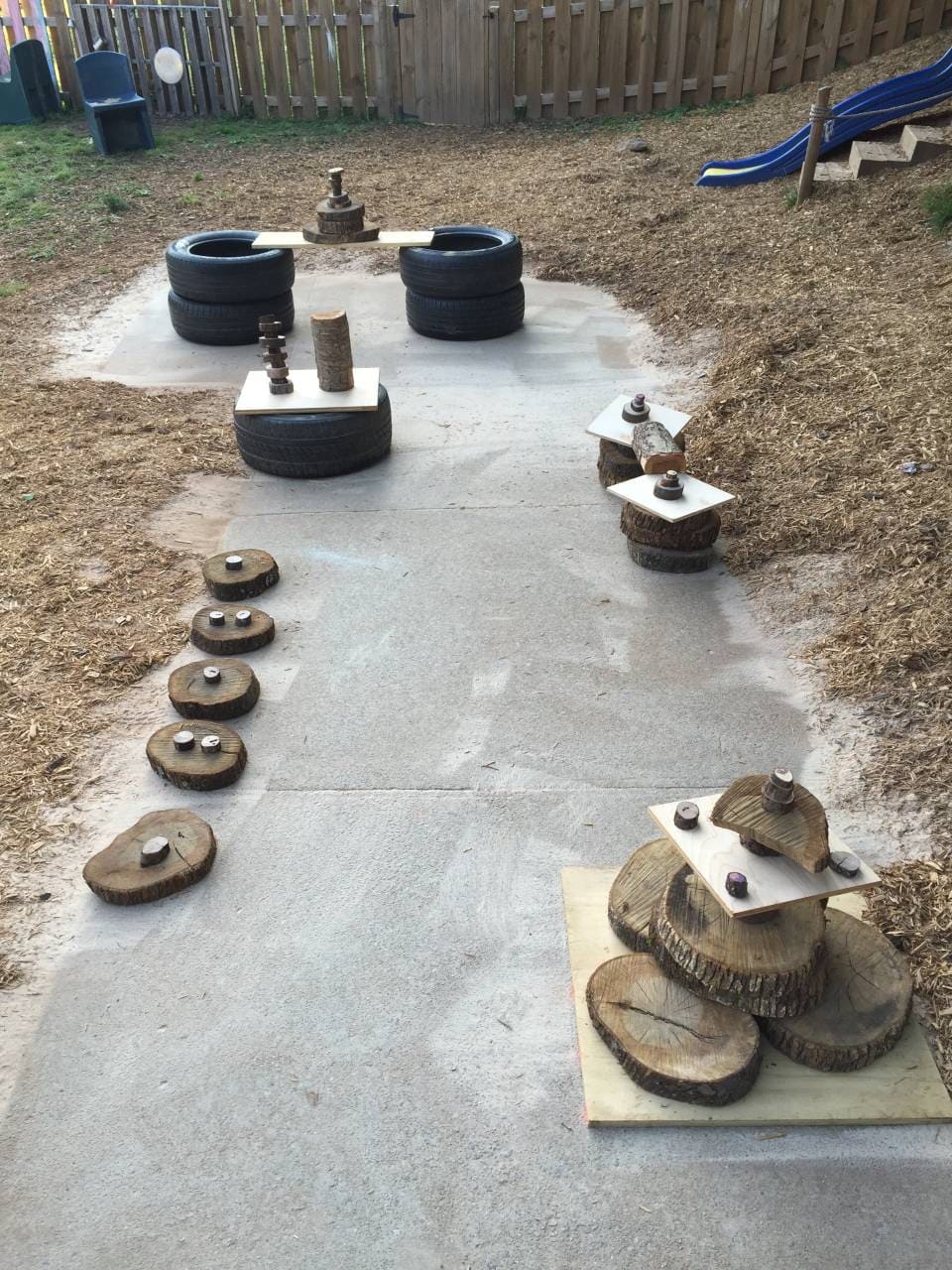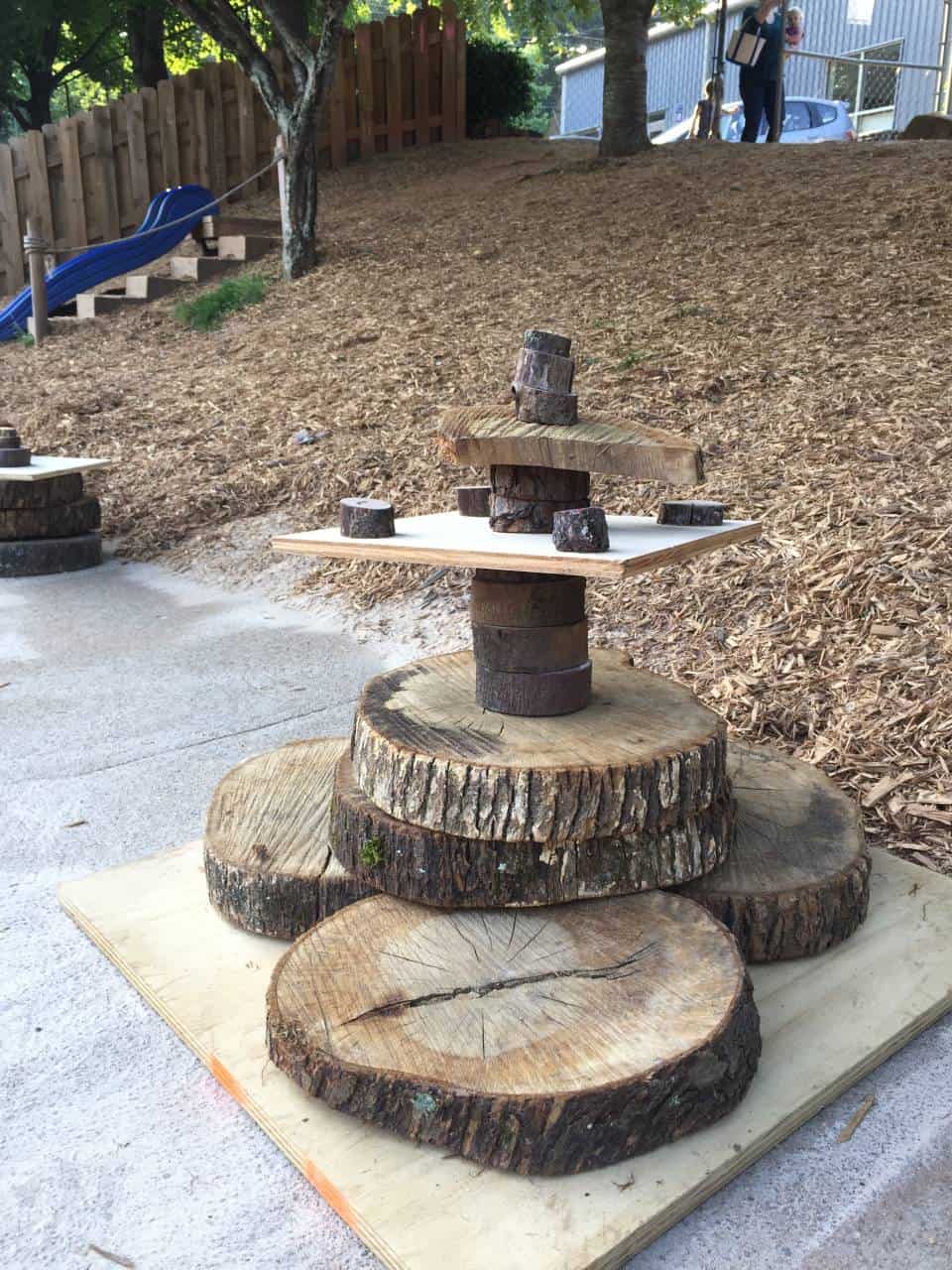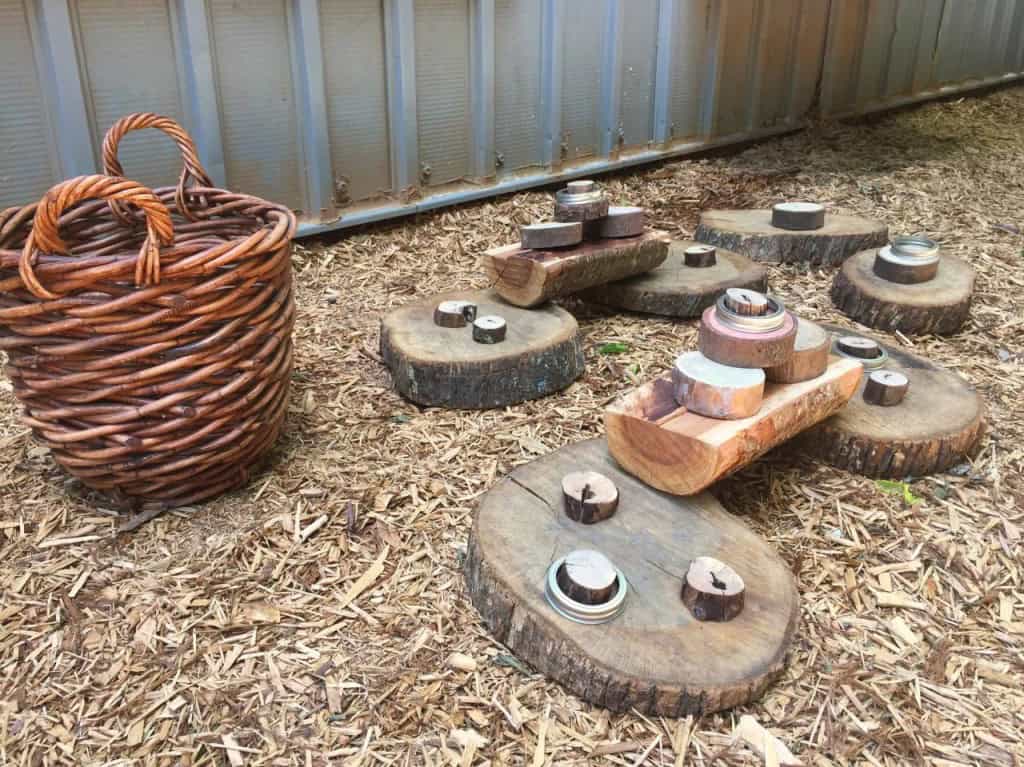 Wood slices of all sizes are set out, along with wood planks and tires. The first children to interact with the provocation were "wood cutters" whose sole purpose was to demolish the structures, but we rolled with the idea and built new structures from the rubble.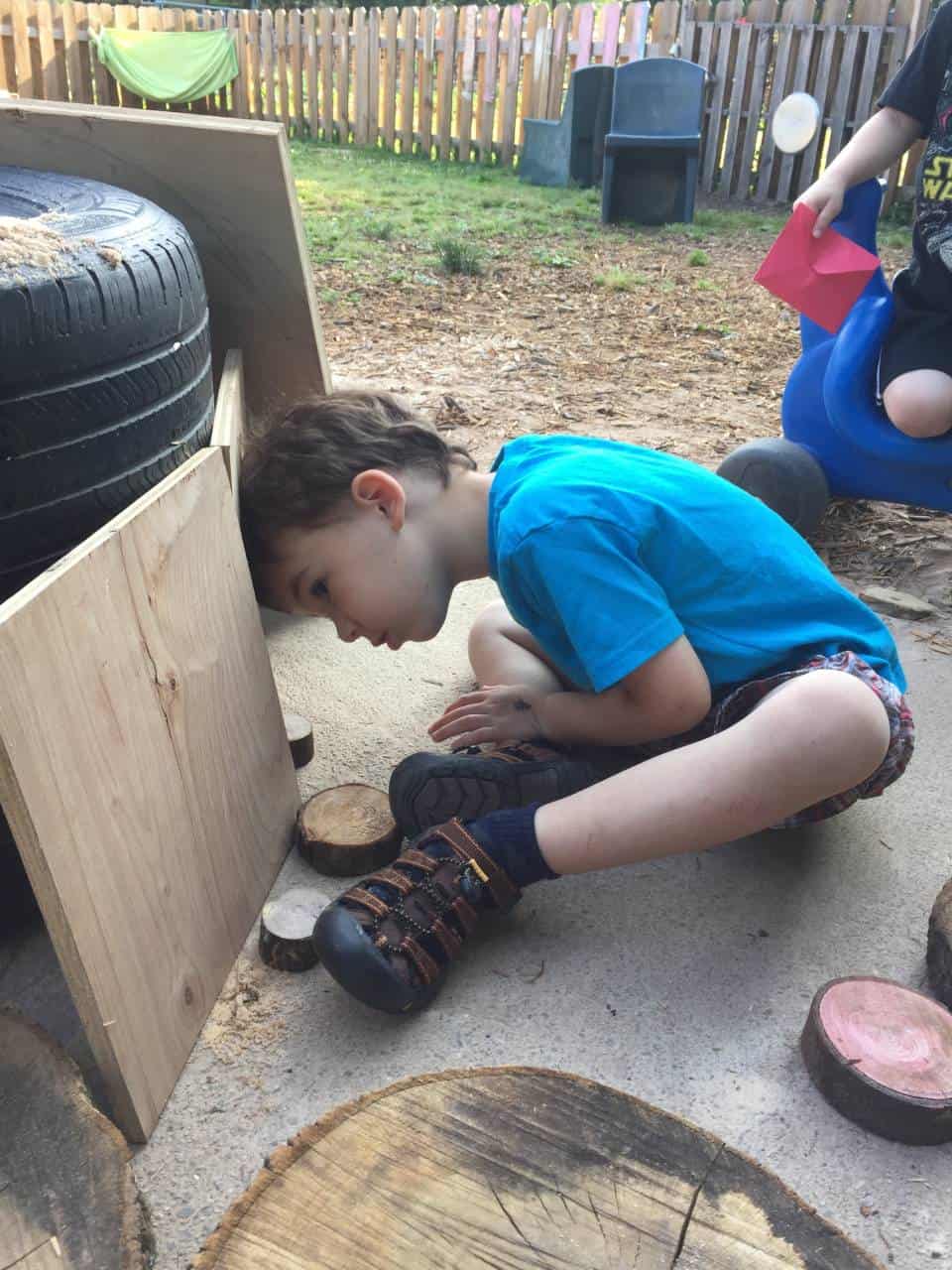 "It's a door for the ants so the wolf can't get in."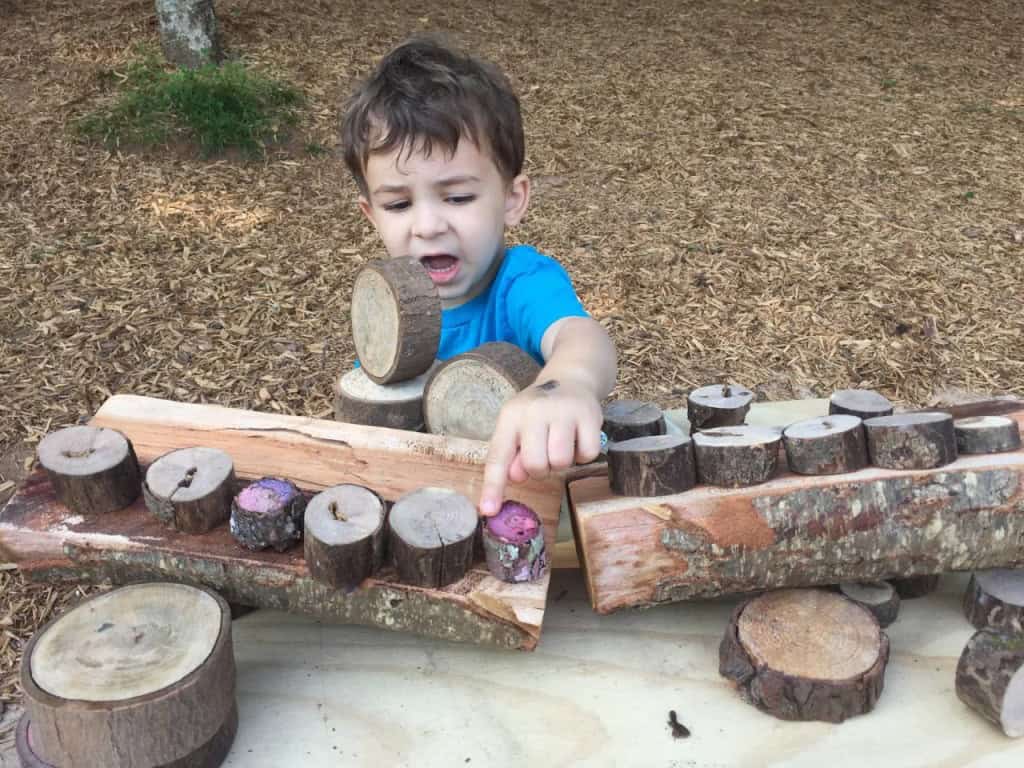 "These are the pirates and this is the ship."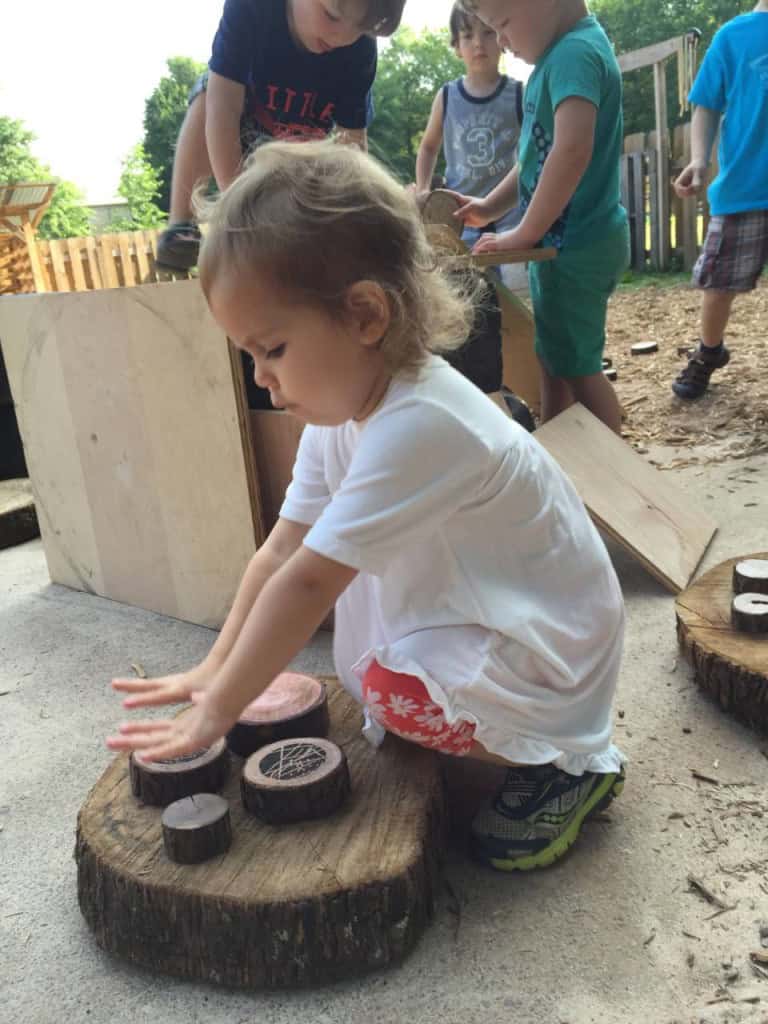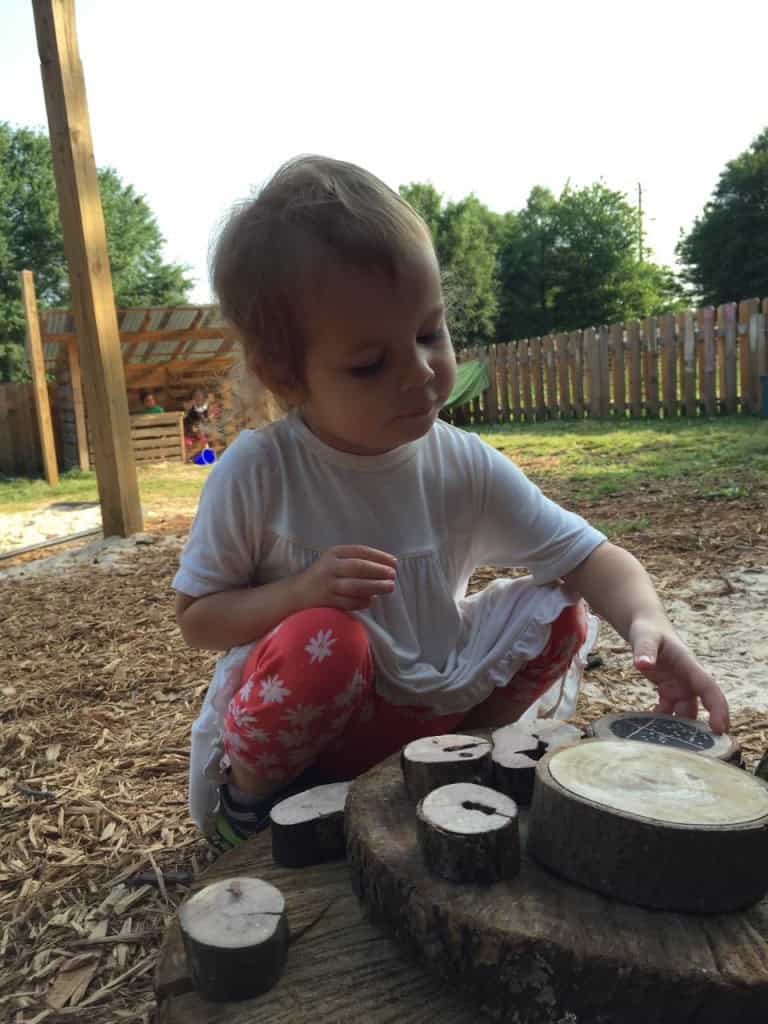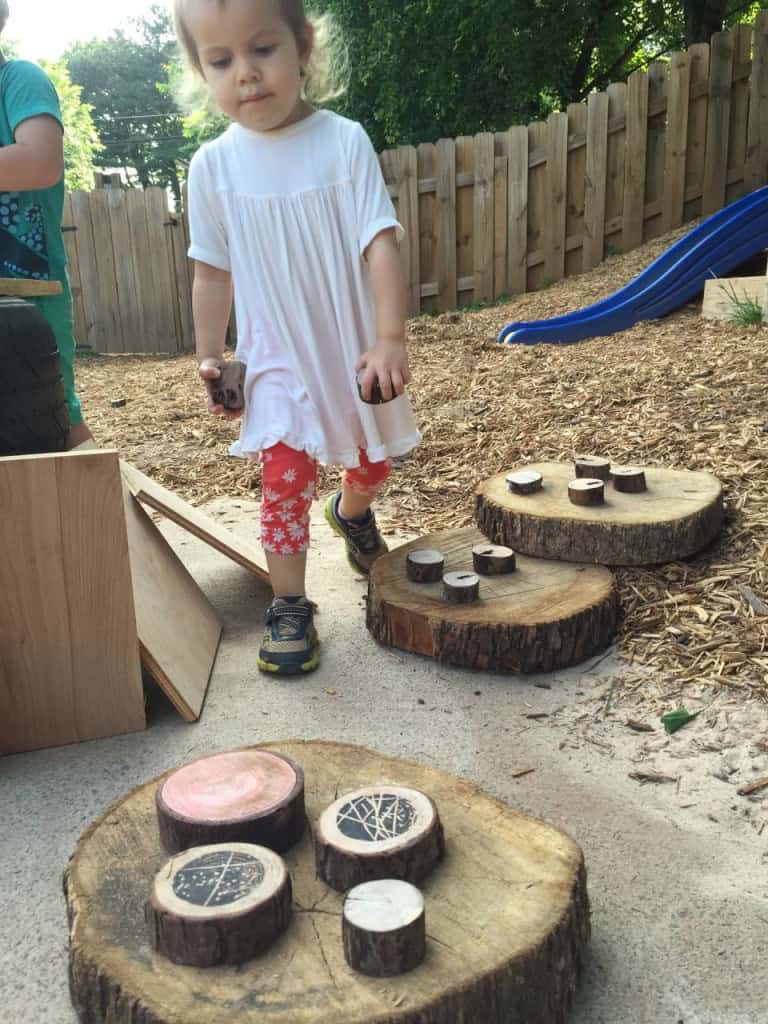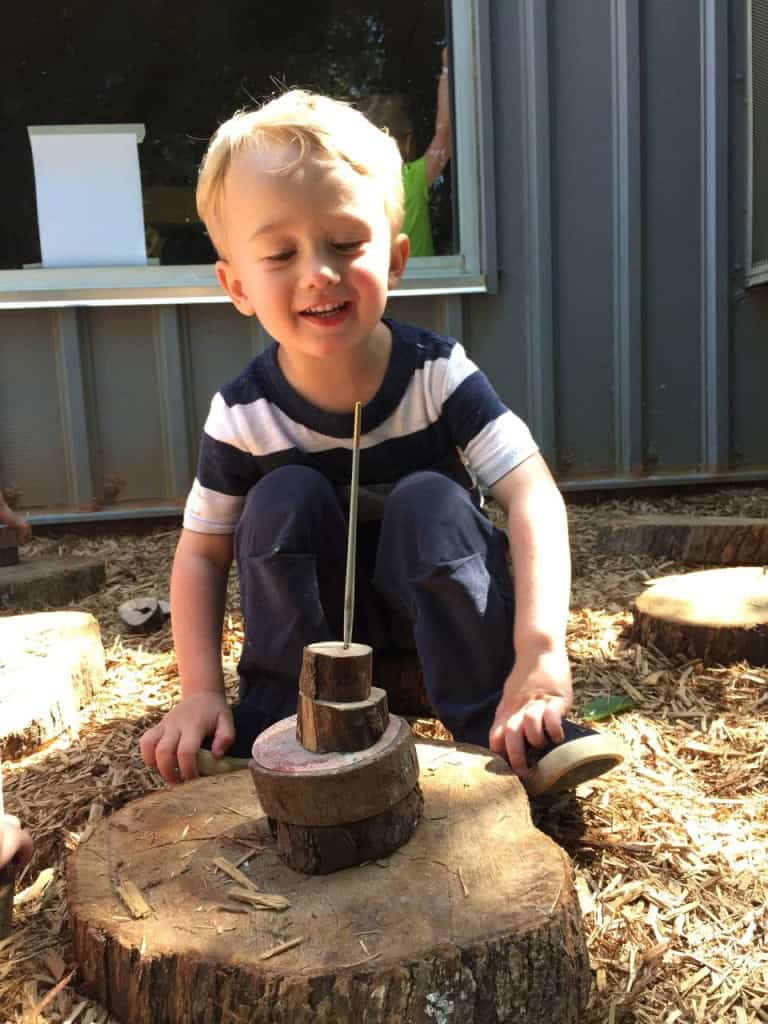 "Happy birthday to you! Happy birthday to you!"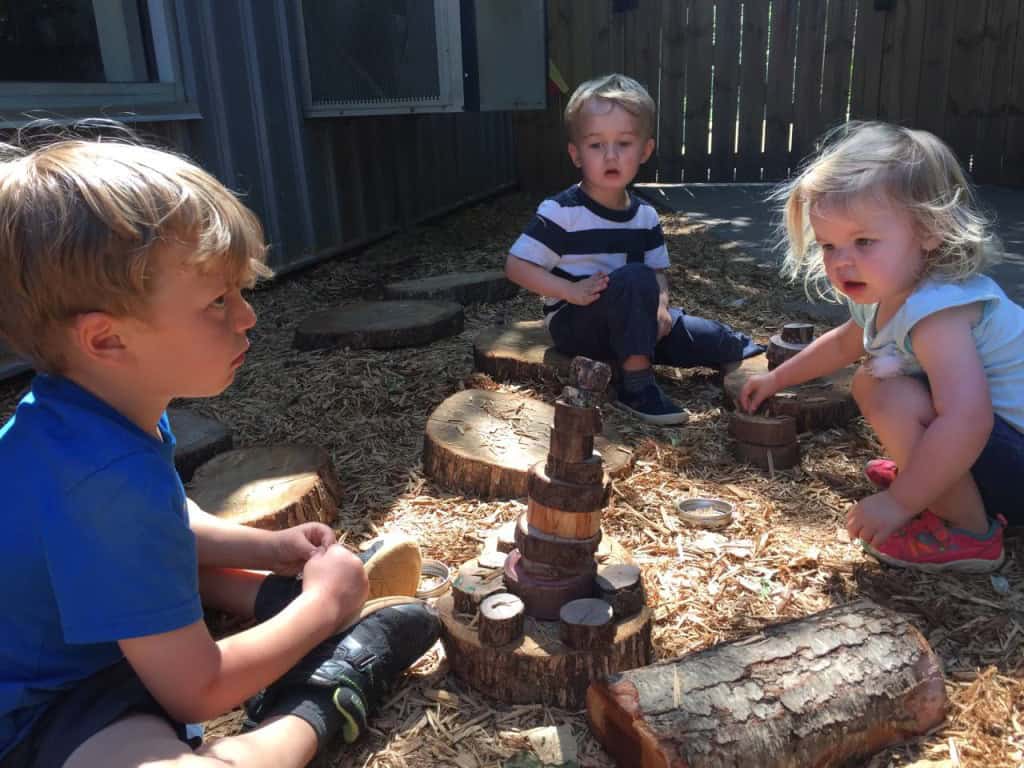 Sibling building is sibling bonding.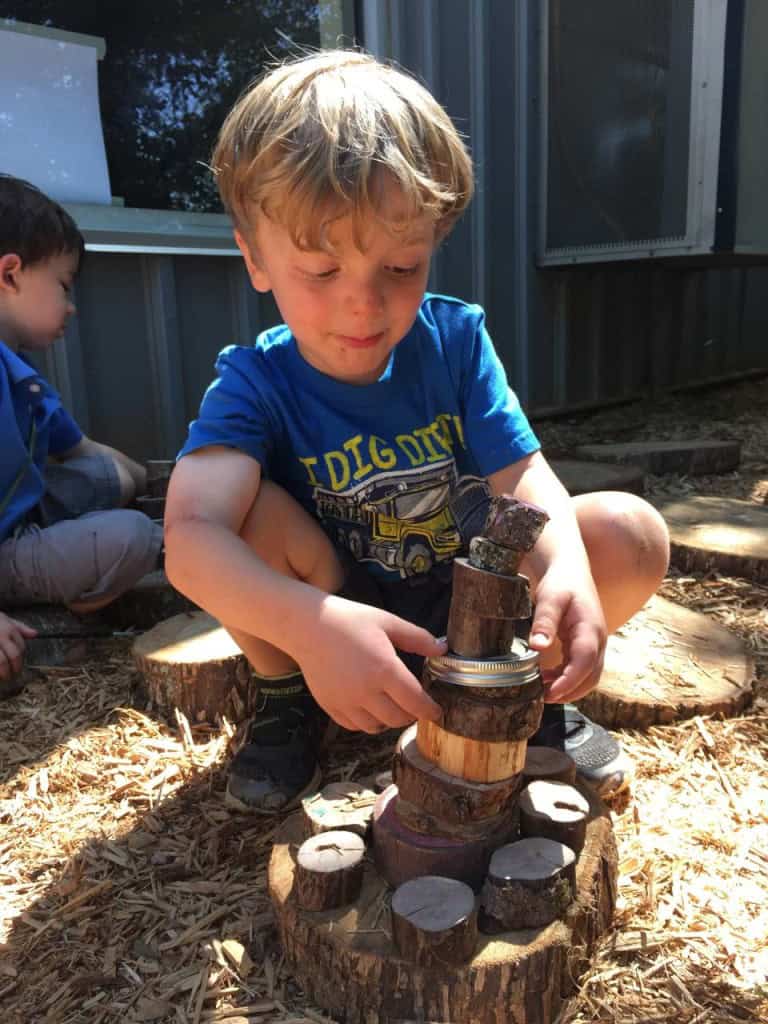 "It's an evaporator! Don't get too close, it'll get you!"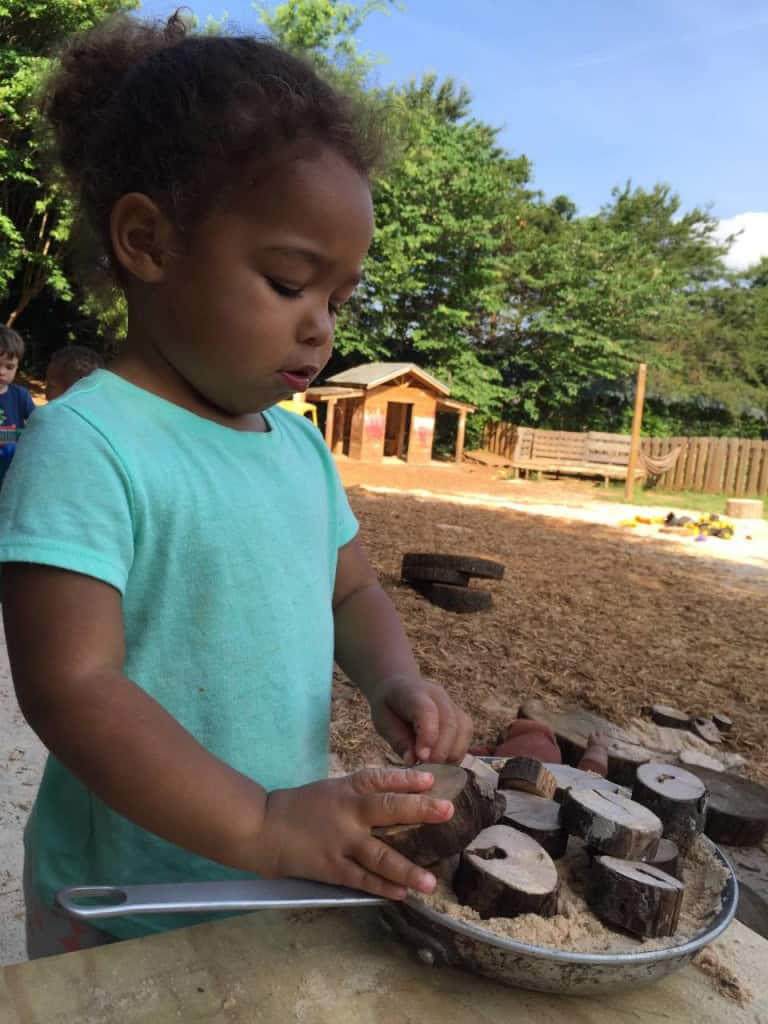 "It's a cake! Cookie cake!"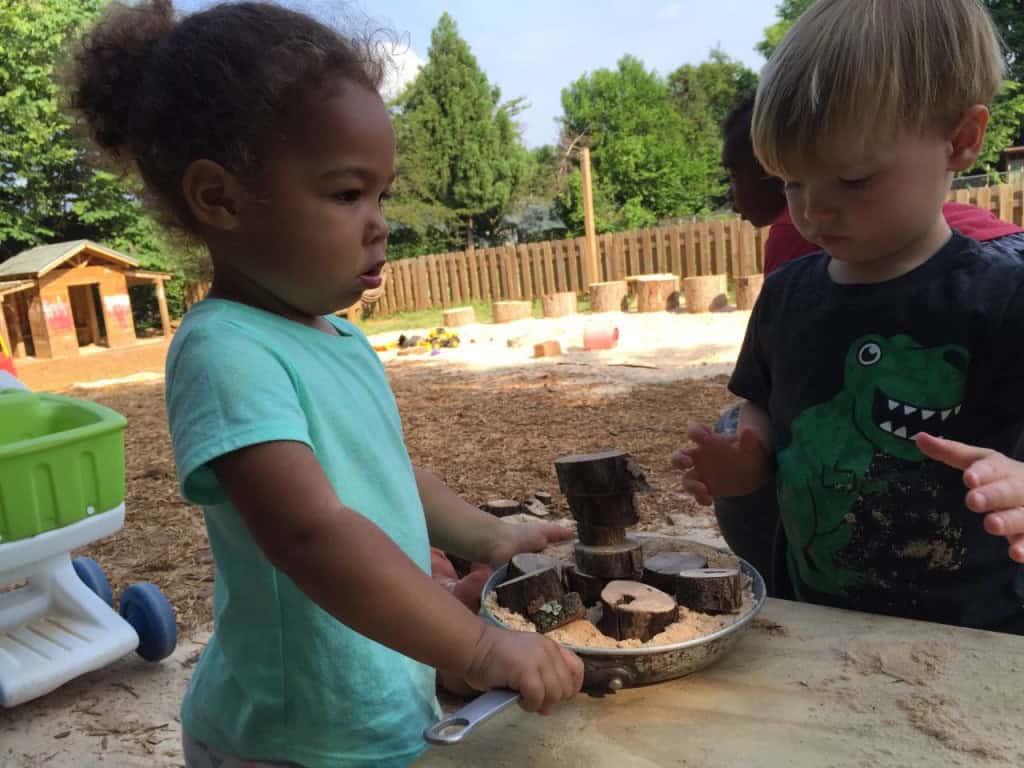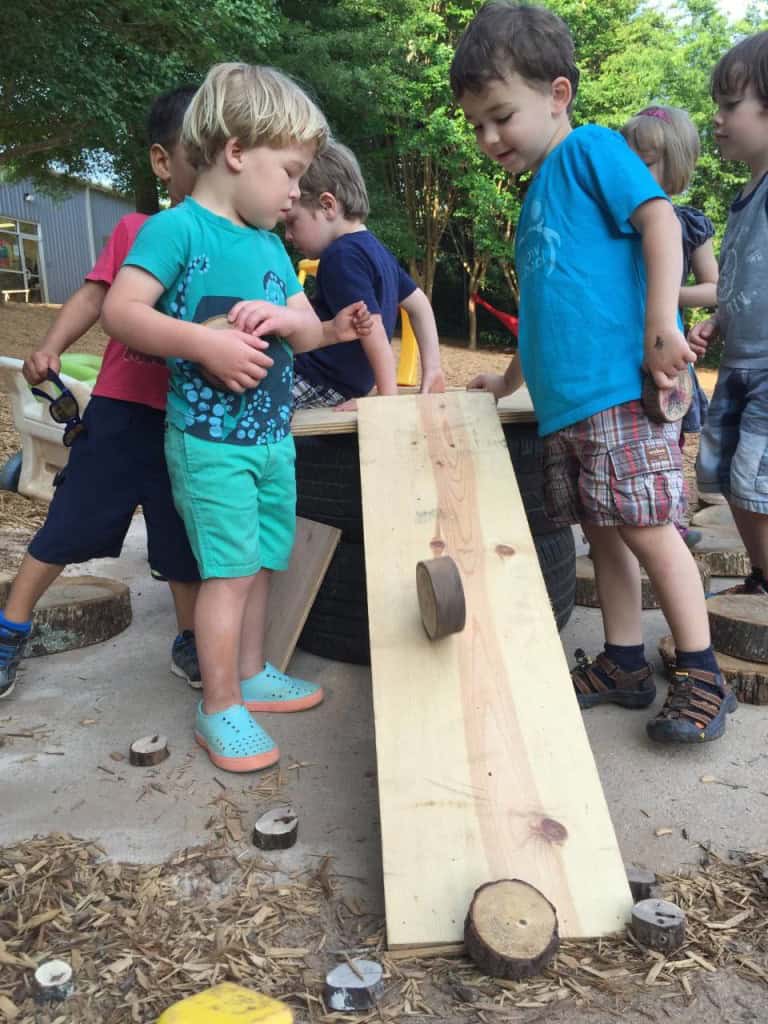 A ramp for rolling.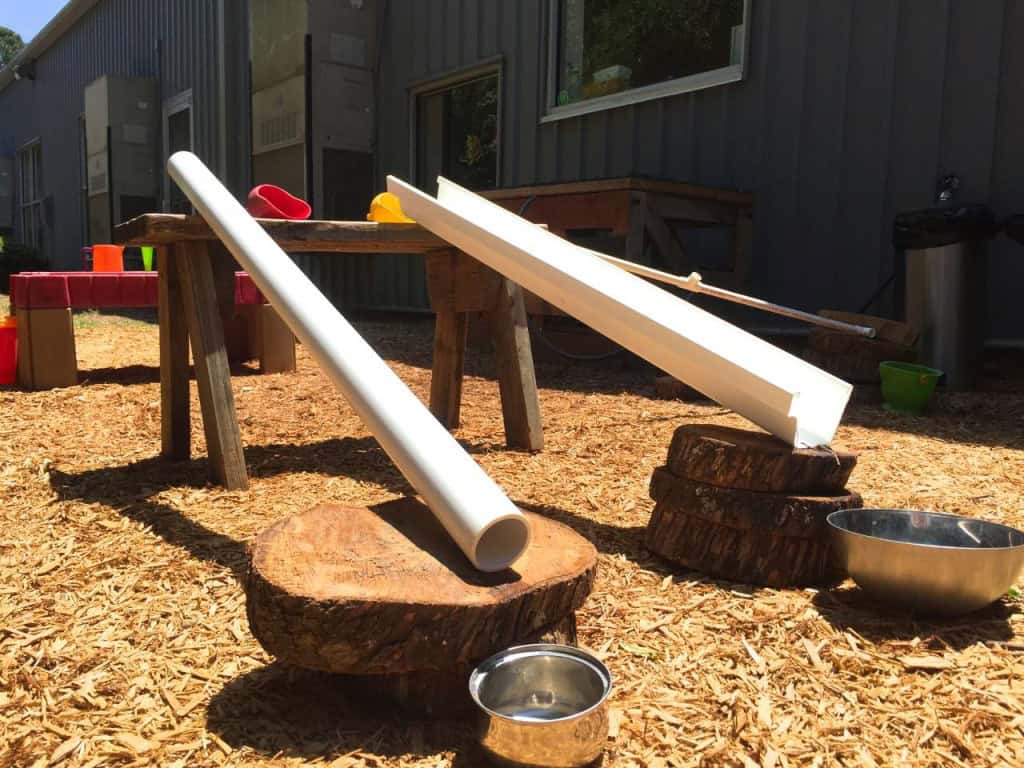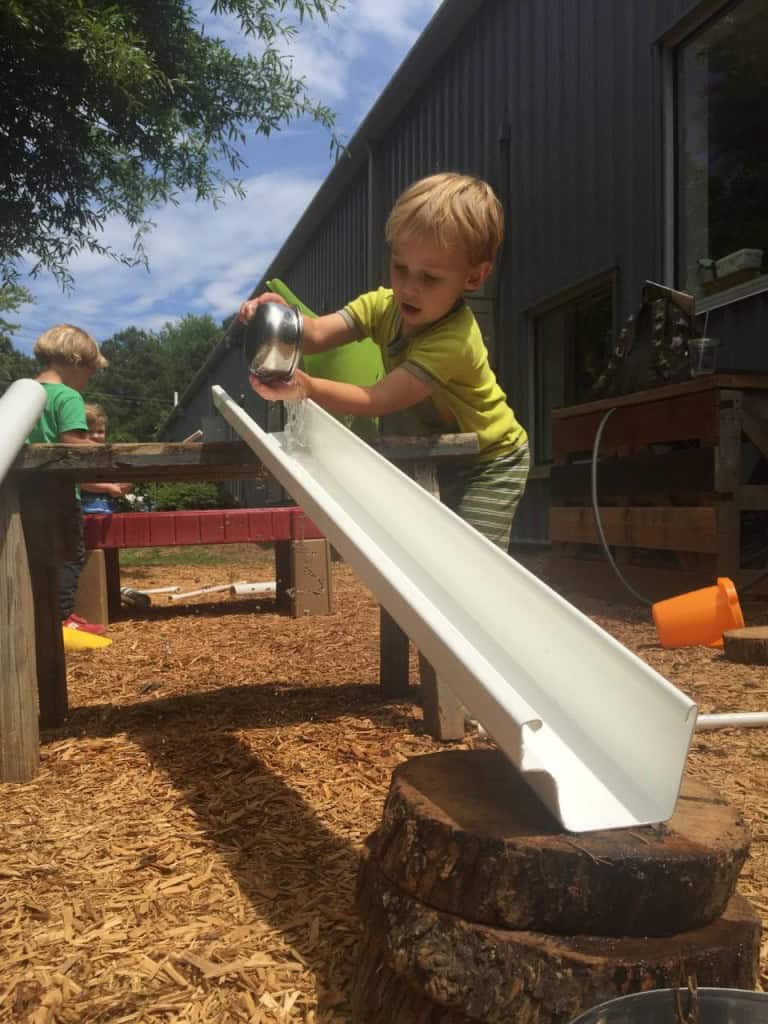 A different kind of ramp.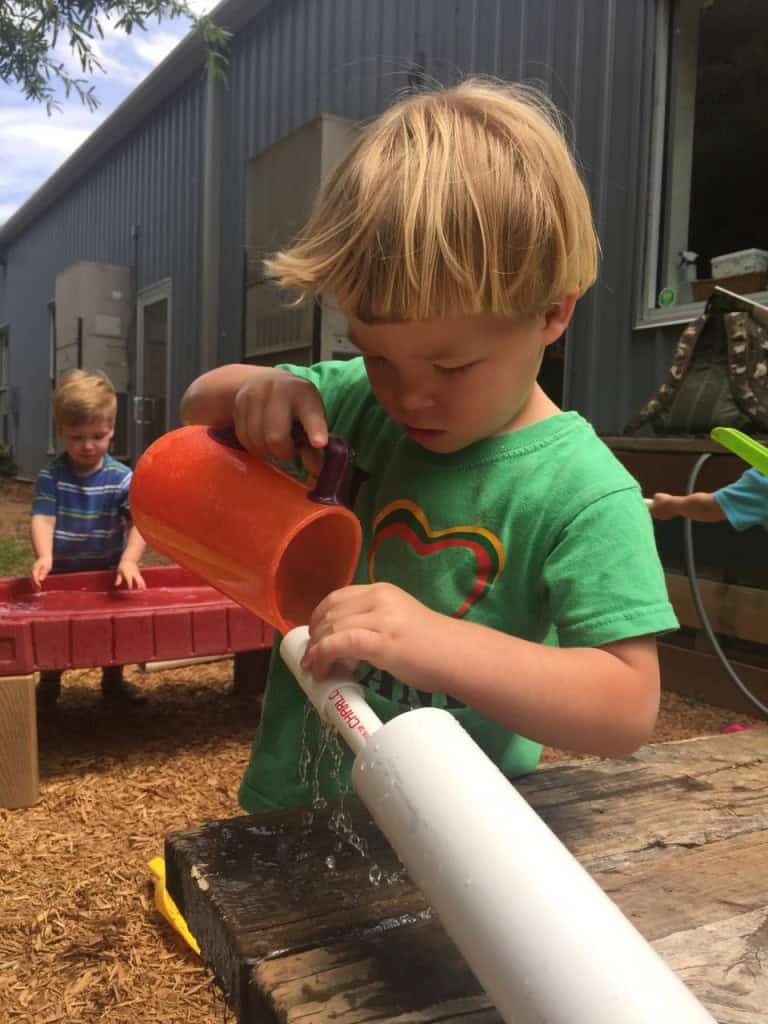 A tube within a tube.
Our playground is not just a playground … 
It is a garden.
It is a stage.
It is a building space.
It is a giant chalk easel.
It is a painting studio.
It is a design room.
It is fresh air and open space.
It is a classroom without roof.
It is anything we can imagine it to be and every intriguing material we fill it with.
Welcome to our outdoor classroom.