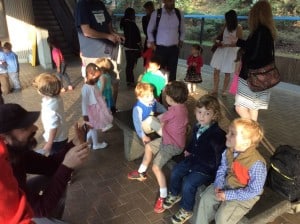 We're on our way!  Preschool friends are MARTA experts.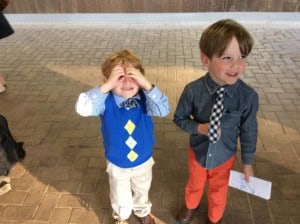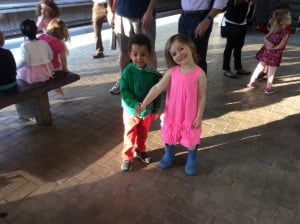 Friends holding hands waiting for the train.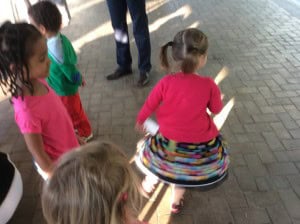 Sam, not pictured here, called this "the toe spinner"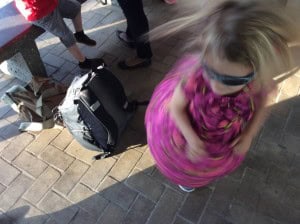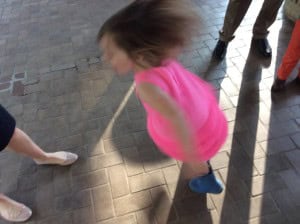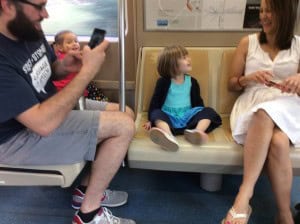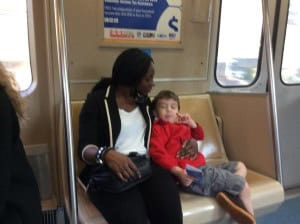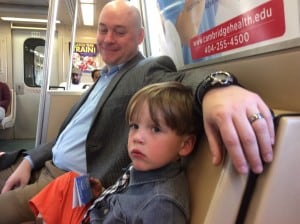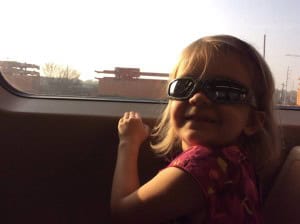 "I'm so excited to go to the symphony!"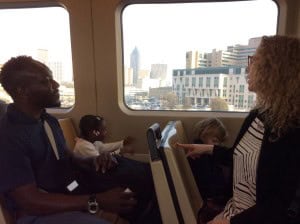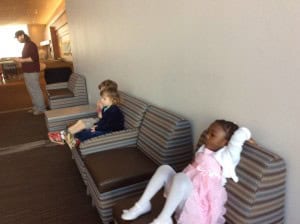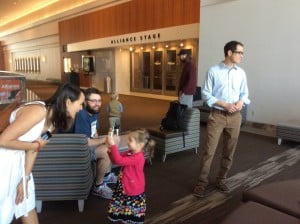 Waiting for the performance to start
Lots of room to roll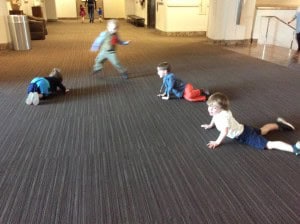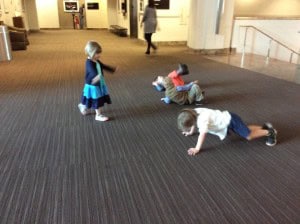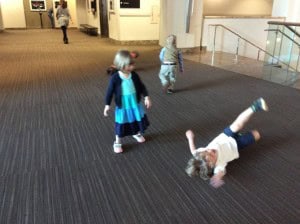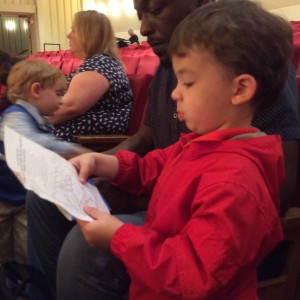 America the Beautiful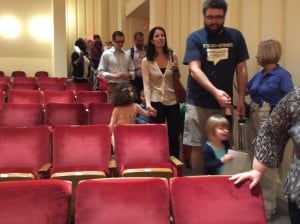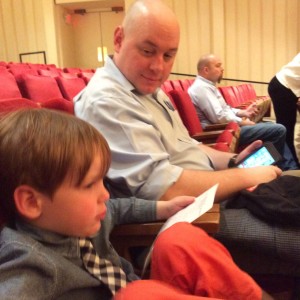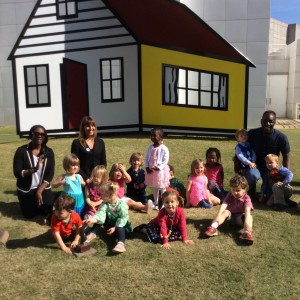 What a fun and engaging program!   Thank you Amy Schwartz for arranging the trip and to all of our parent chaperones…we could't have done it without you!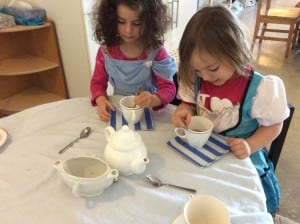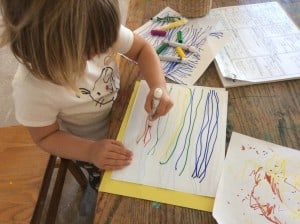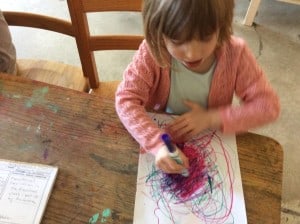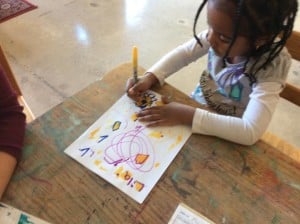 Shades of green are all around us for Spring is in the air.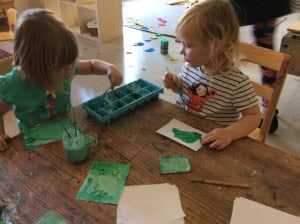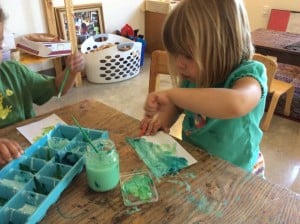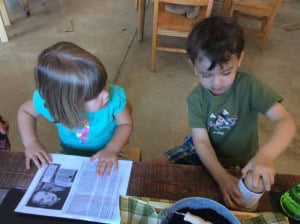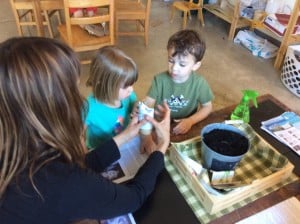 Making seedling pots out of recycled natural dye magazines