HAPPY EARTH WEEK!
This week has been a wild EARTH WEEK! We have been investigating our grounds around and in the school. Many of our cubs have started working with the pre-k class on starting their flower beds. They have put in a lot of hours to help. One of the most anticipated parts was shoveling the dirt/soil.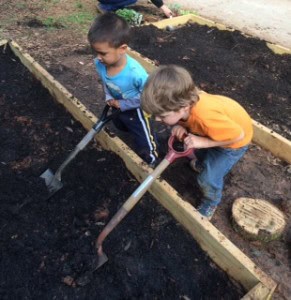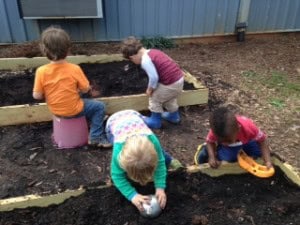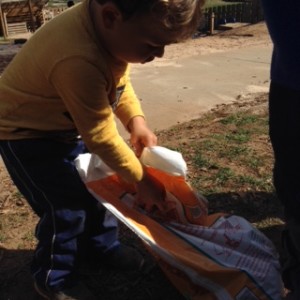 To further help the pre-k class Reed Wolfe's family brought in worms for the flower bed. The worms will improve upon the soil health and help the plants grow. The cubs were very excited to put the worms to work.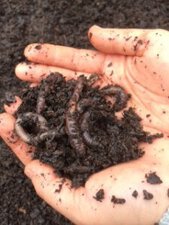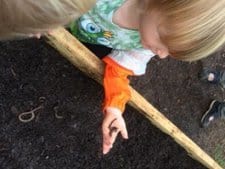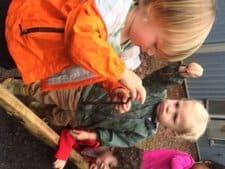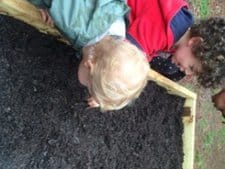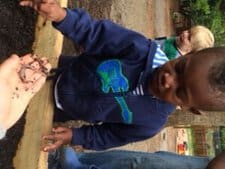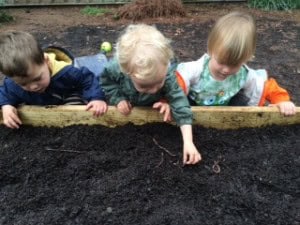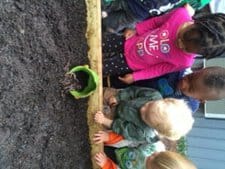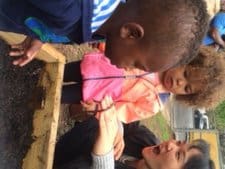 We also planted a few things of our own inside the classroom. We used a CD case, soil, and baby lima beans.They were able to plant baby lima beans inside of  a CD case. The CD case was used to watch the process of the baby lima bean grow. We hung them up in the windows and started to see the beans sprout.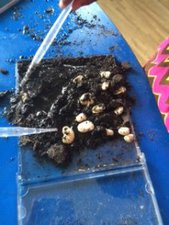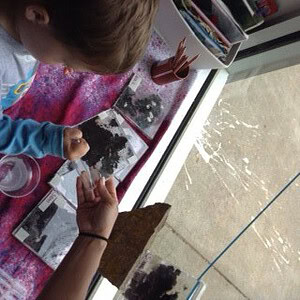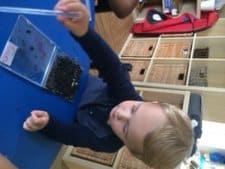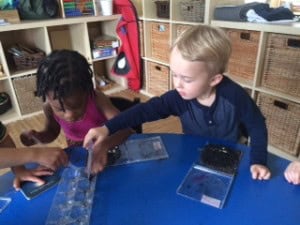 Once we saw our beans sprout, it sparked another great idea. We transplanted them! We can truly see the entire process and watch them grow. So we decided to get a tire from the playground and put some artistic work on it. We made the tire our own lima bean garden. Since we helped the pre-k with their flower bed, the cubs knew exactly what to do. Once the tire was full of dirt they planted their lima beans from the CD cases to the new garden home.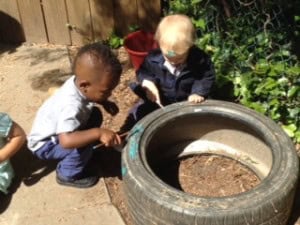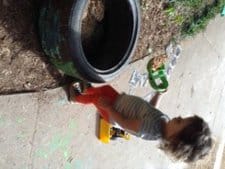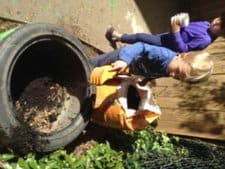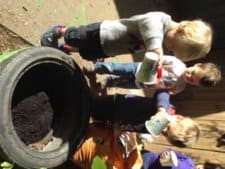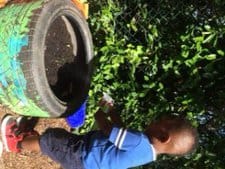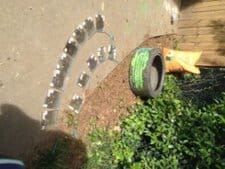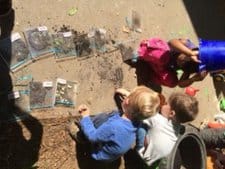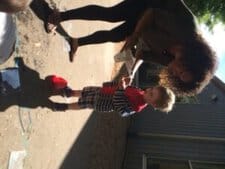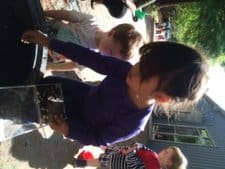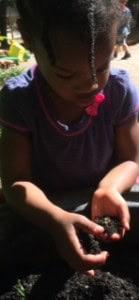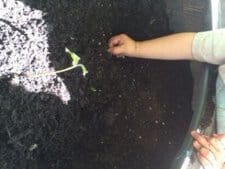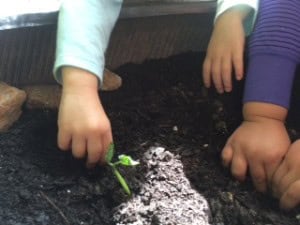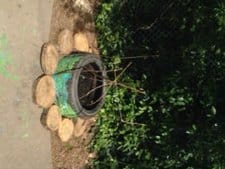 Next came the watering of the flowers and beans. Ms. Loren and the cubs decided to gather the buckets and anything that can held water and water the flowers. Ms. Loren used the water holes to fill their buckets and they would go off and water the flowers. And before you know it, they would come back asking for more water but they were wet. The watering of the flowers turn into a fun water experience.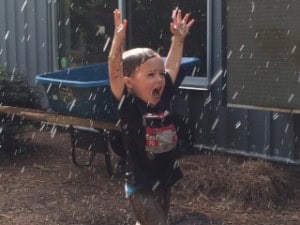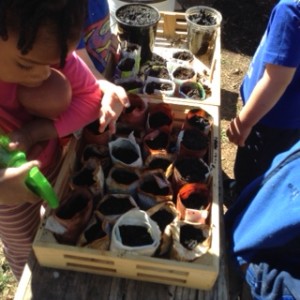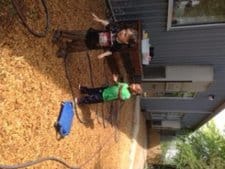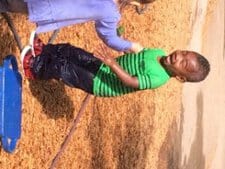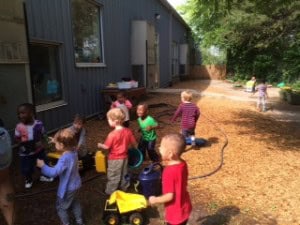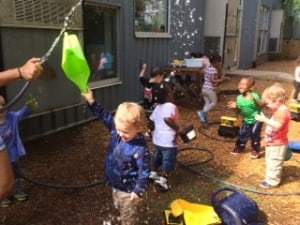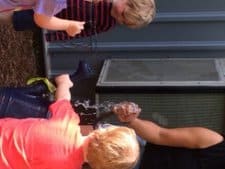 We engaged in many different adventures on earth week. We also had a lot of fun. This will be an ongoing project for our class. We will keep planting and growing different things around our school and in the classroom. We hope you guys try it at home and enjoy the process as well.