Small Batches of Color
As we continue our exploration of color mixing, we have discovered a variety of interesting methods to mix paint and modes to create. The last two weeks, we used our giant hallway windows as a canvas for mixing, smearing, and printing.
In order to capture the constantly evolving designs made by brushes and fingertips, we laid tissue paper over the windows for printing. We saw the children draw circles, swirls, spirals and handprints. The first week, we discovered the orange creations of mixing red and yellow, while in the second week we created purple and pink. Take a look at our growing color samples on the documentation panel by the bathrooms … those beautiful colors will become part of our auction project!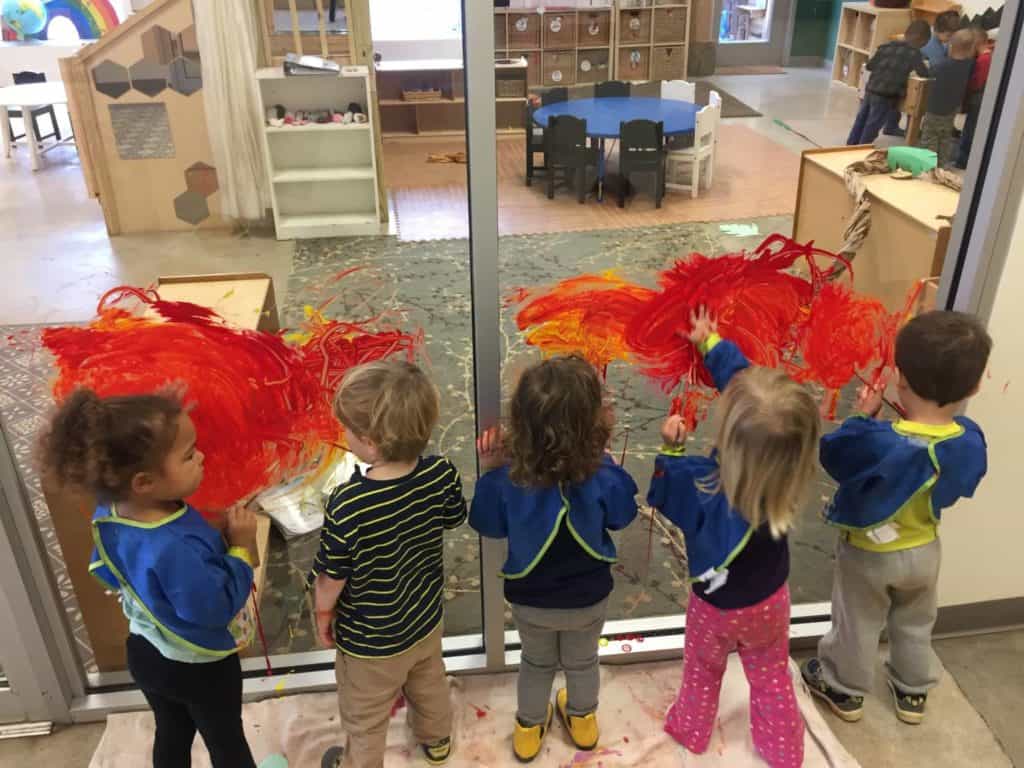 Let the mess begin!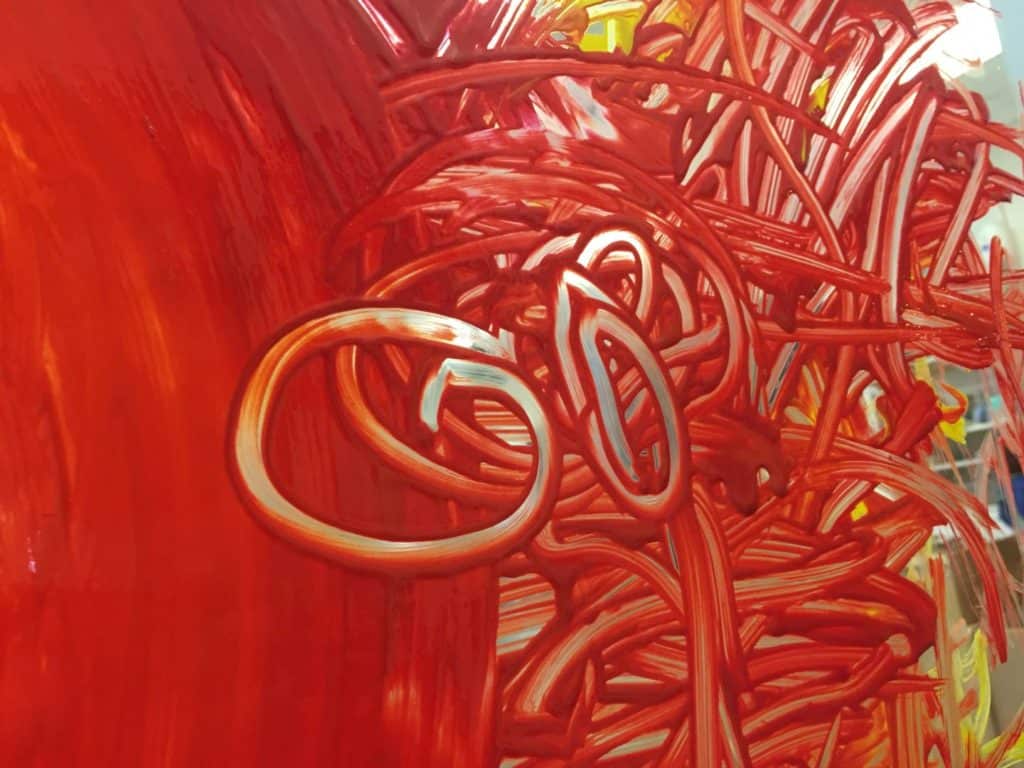 "Circles for Mommy."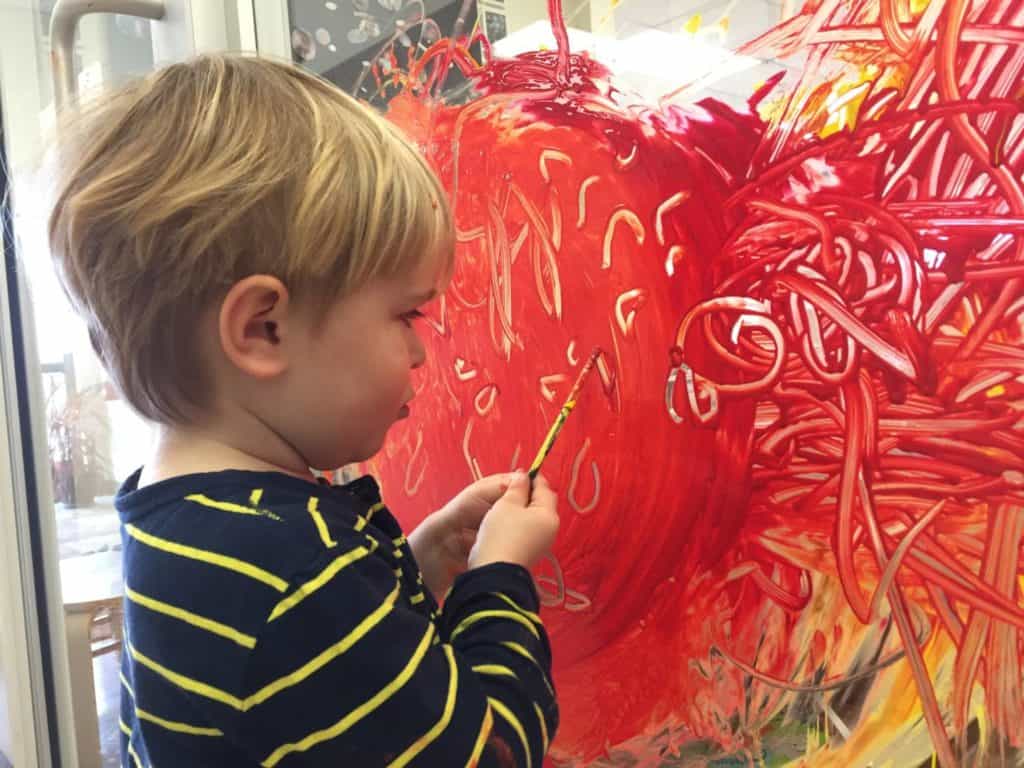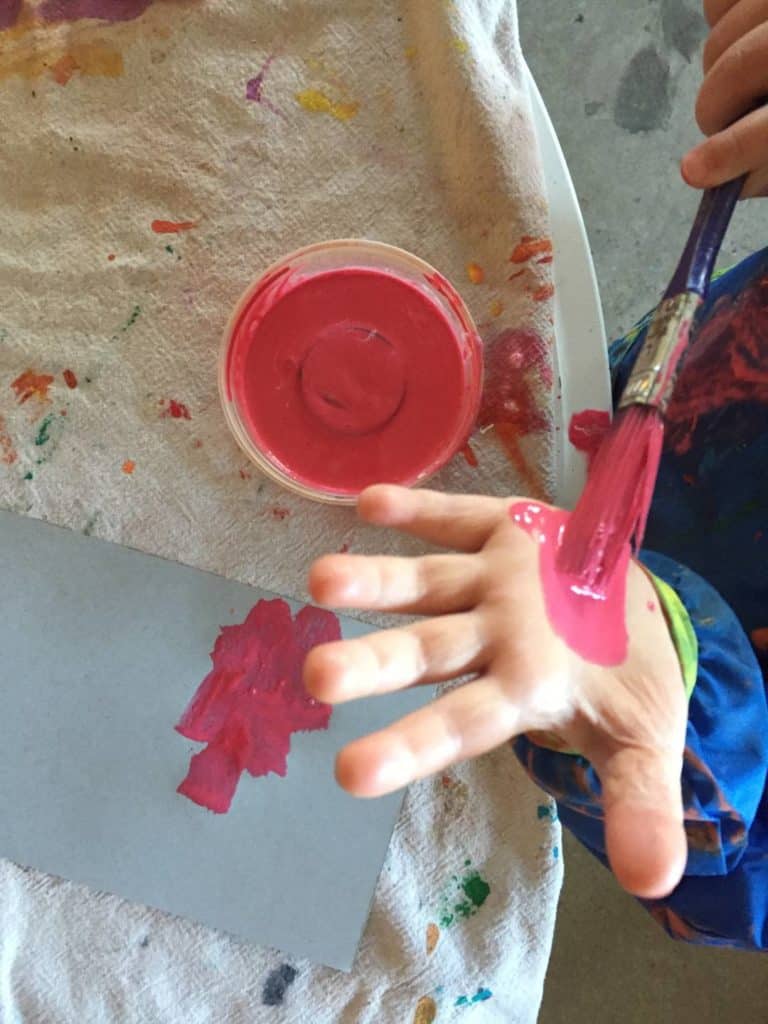 Our younger friends had a great reaction to painting on the window panels. The friends inside were confused that our friends and teachers were painting on the windows and begin to shout "look, they're painting" while following their friends' brush strokes with their hands. In the meantime, the painters outside of the window began to get frustrated thinking that the friends touching the window would mess up their work. They eventually realized that the friends inside could not touch their work and were only mimicking their gestures. After awhile, the painting activity also became a game of hiding behind the paint smear and erasing it to expose one another.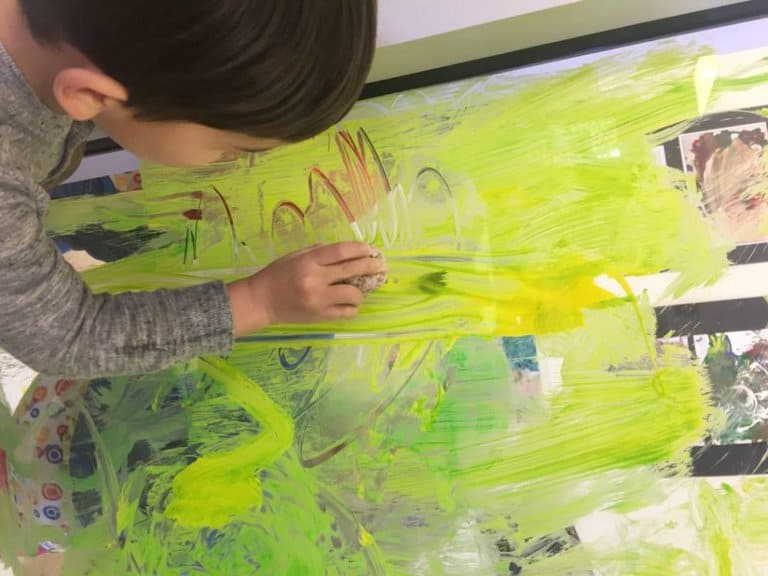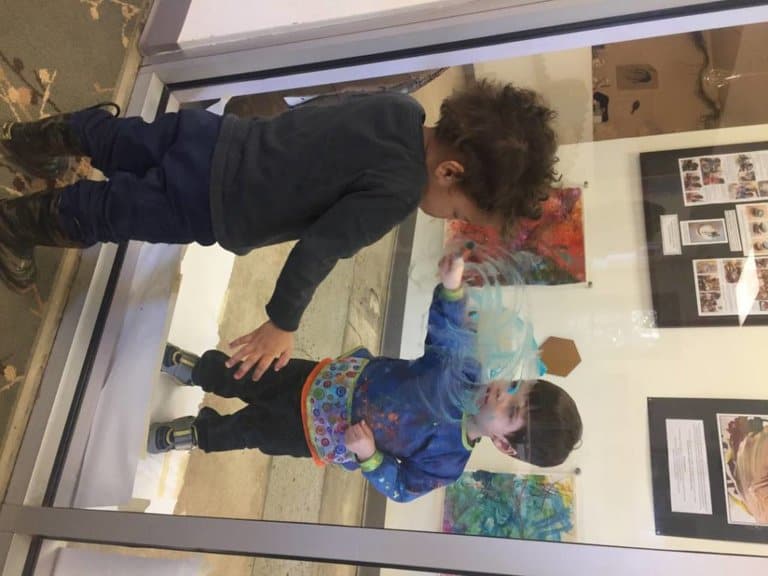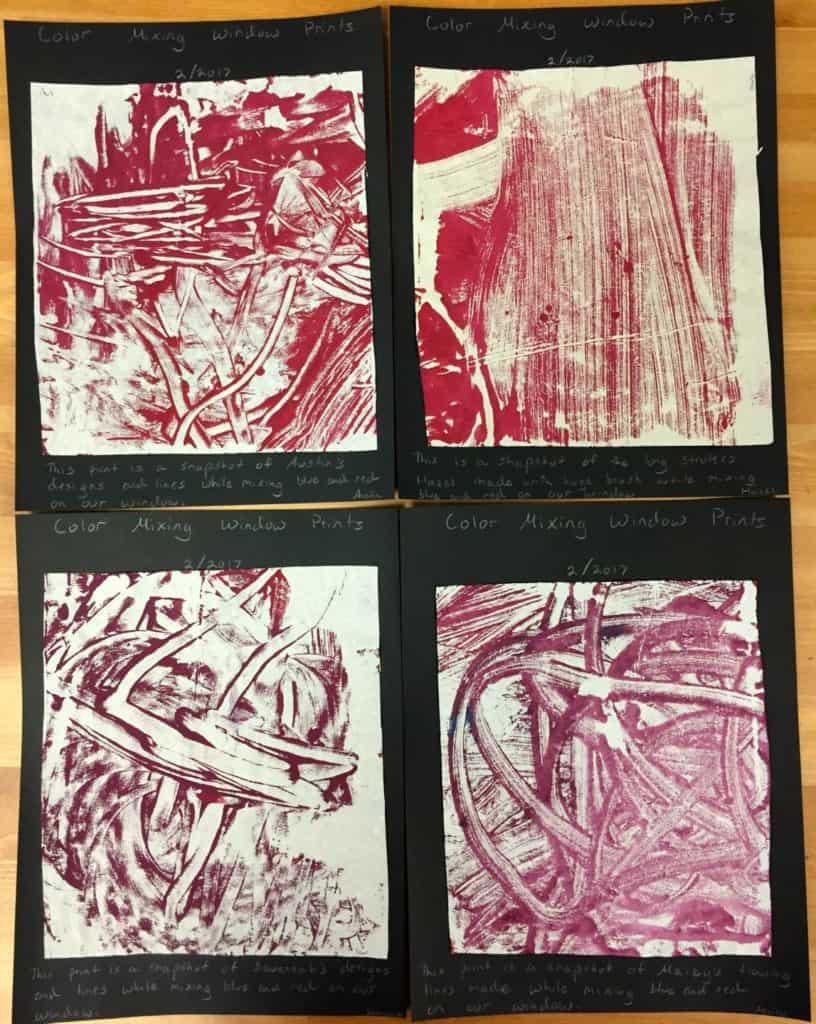 Some prints on their way to portfolios.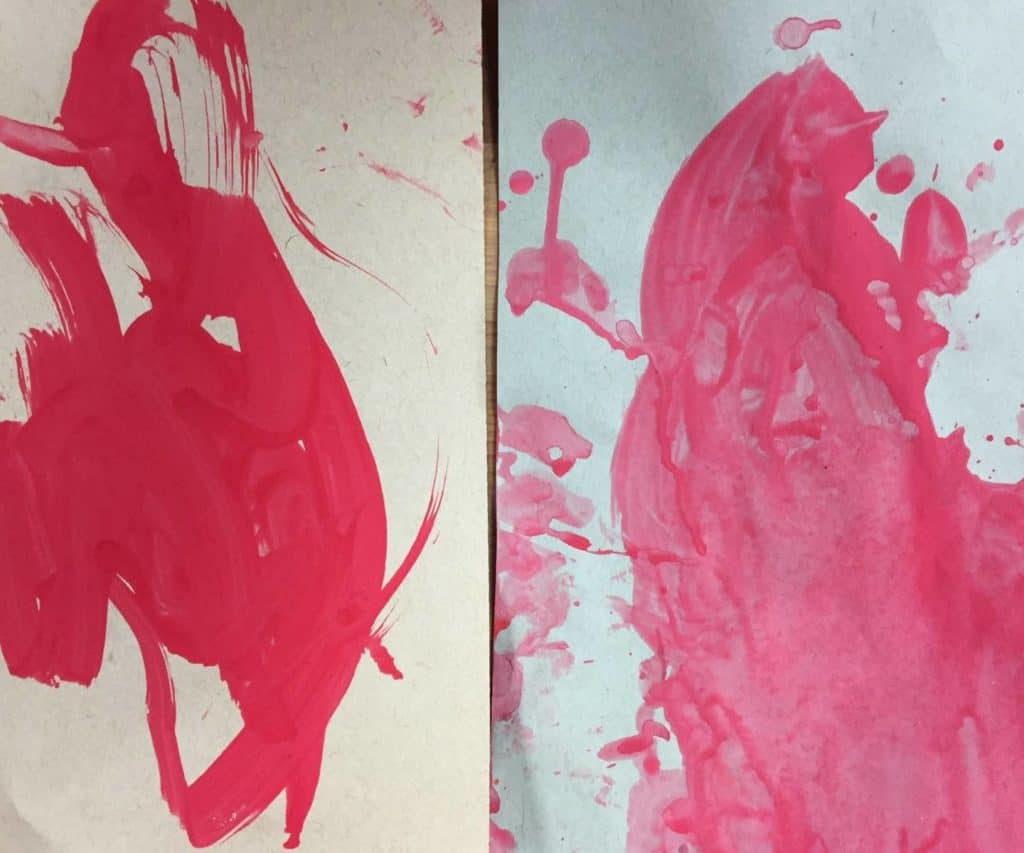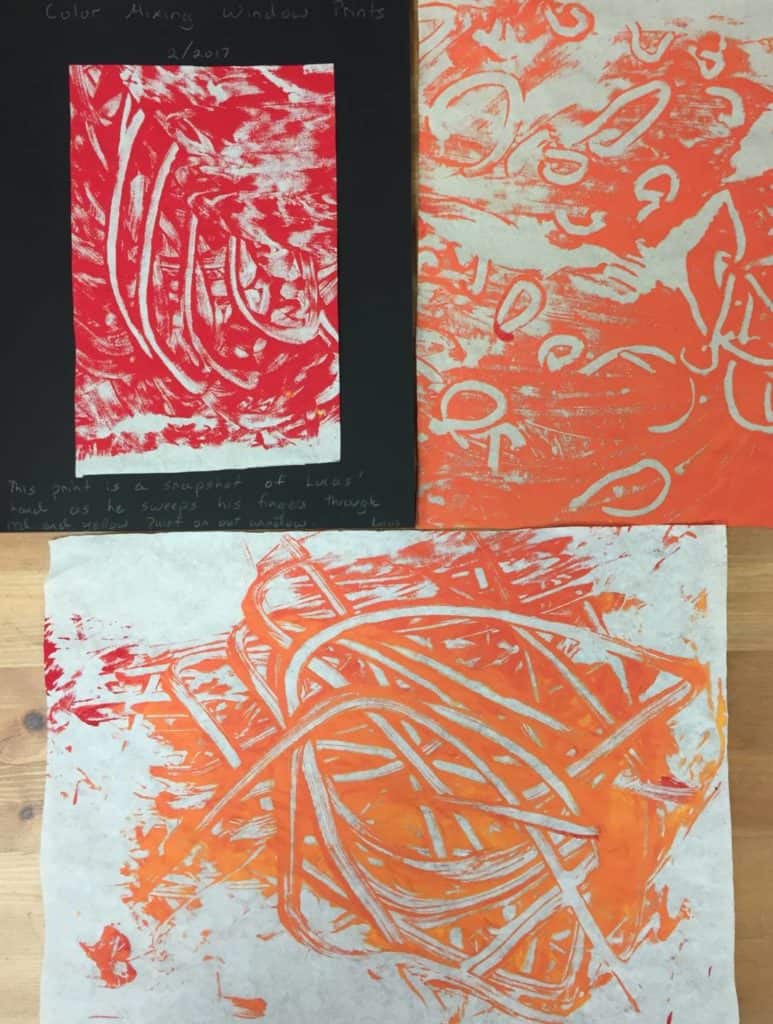 No Such Thing as Too Many Tubes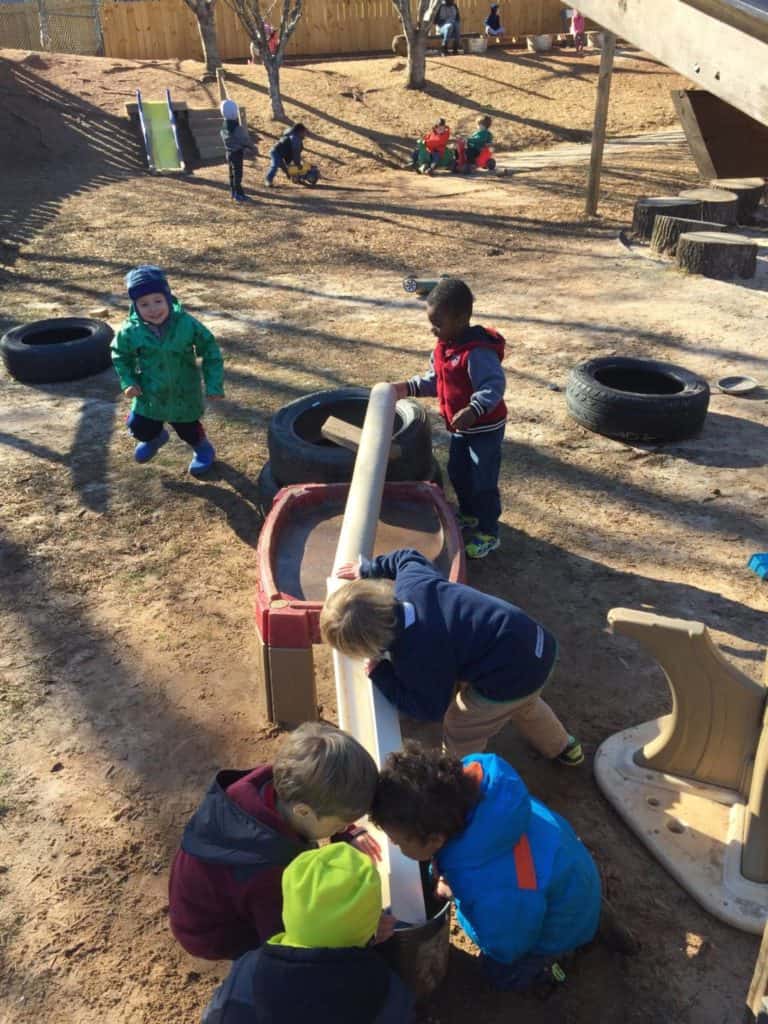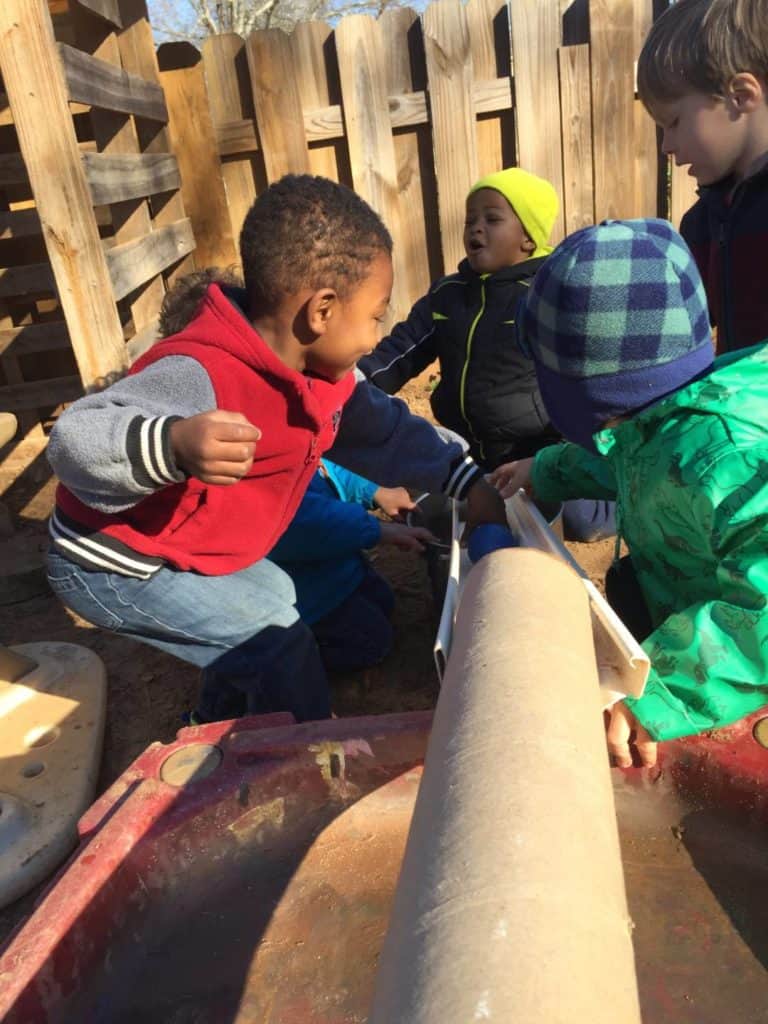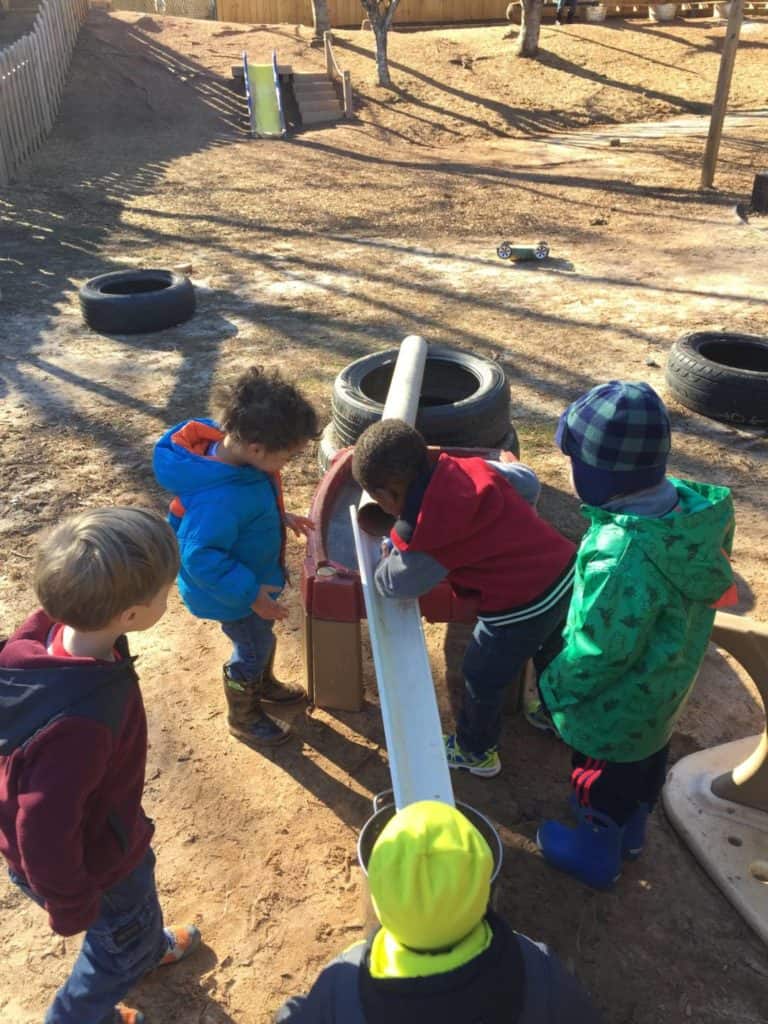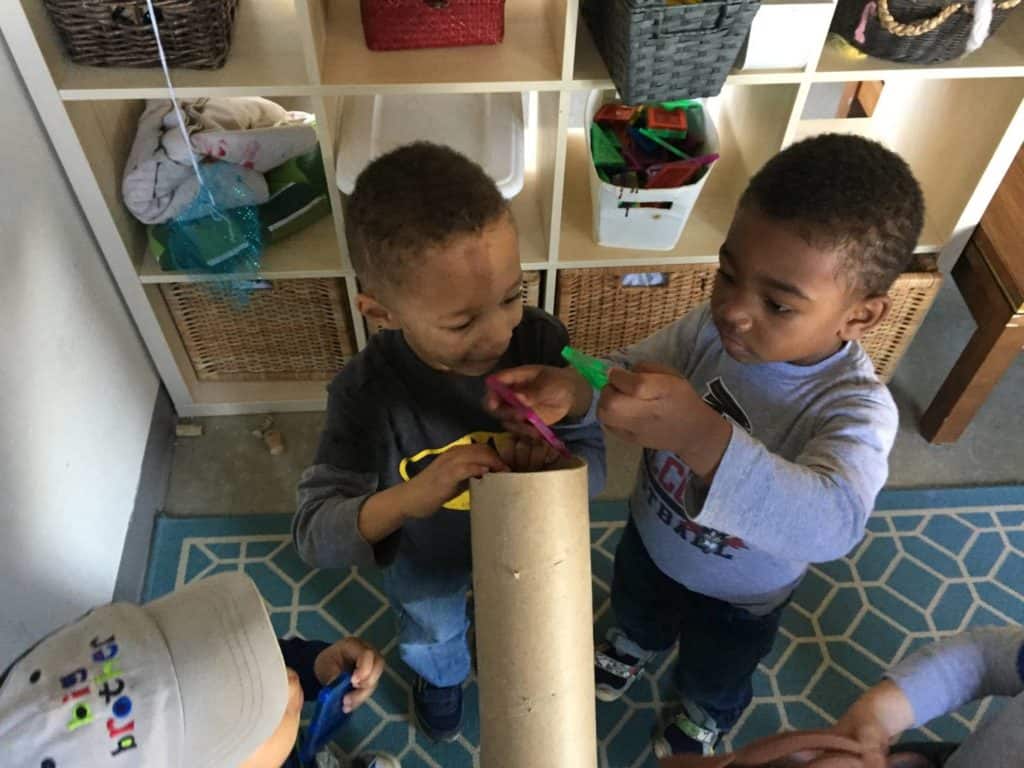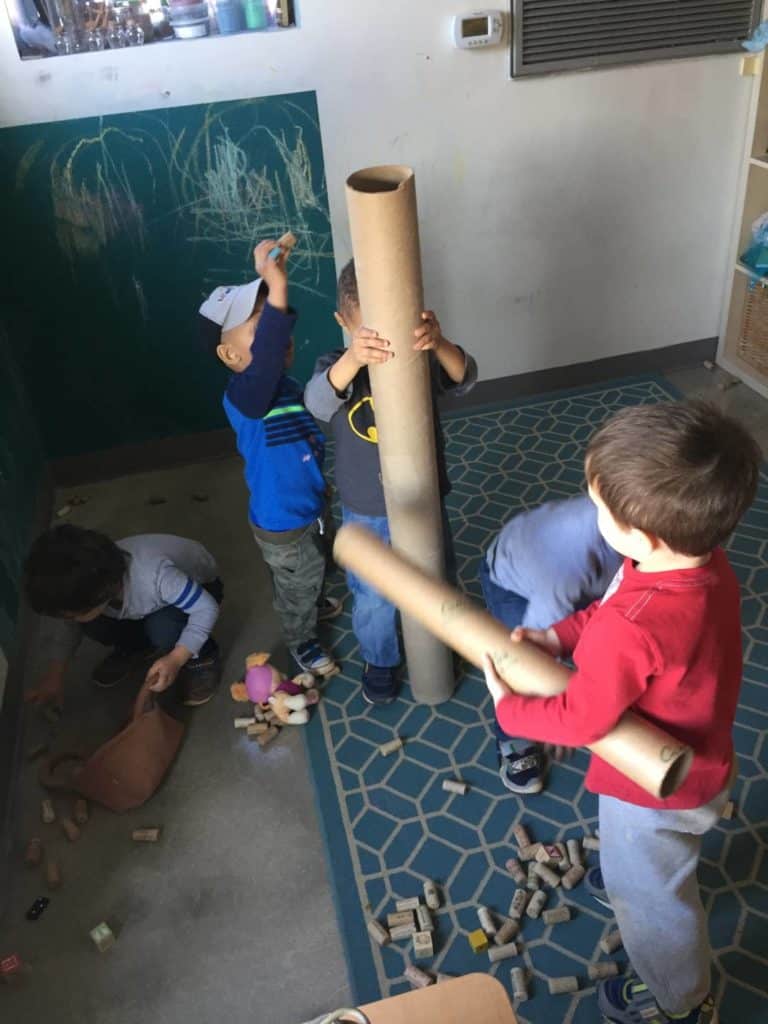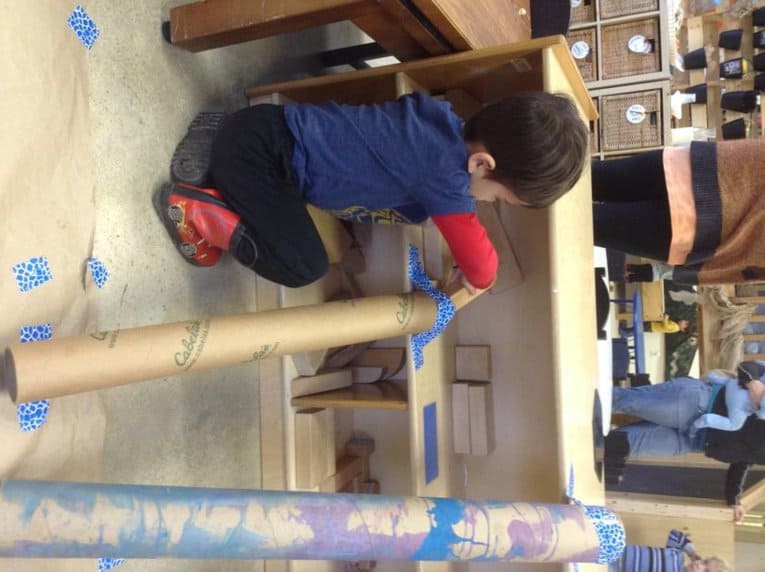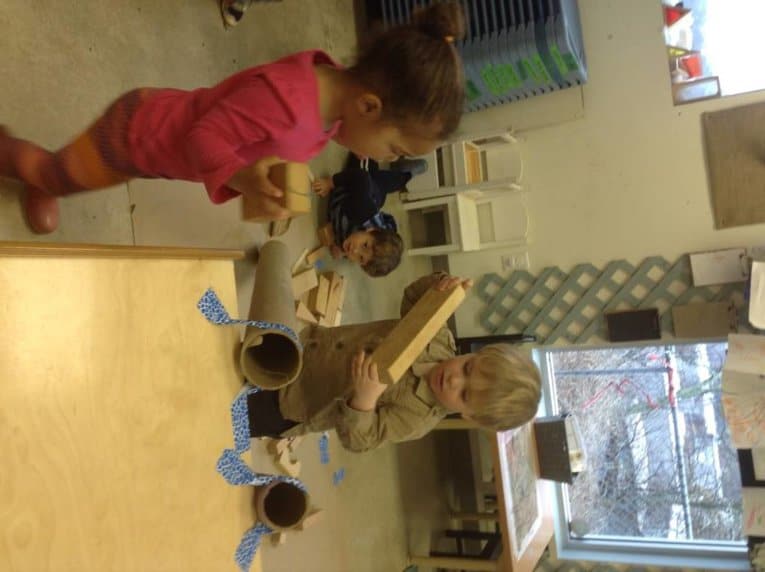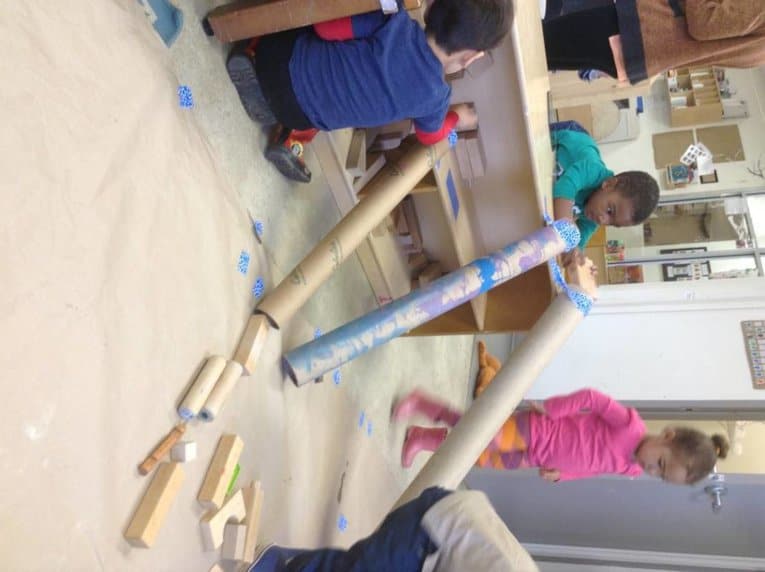 Gardening With Fresh Eyes 
This week our friends dove into gardening with fresh eyes and a new appreciation for nature and its provisions. We had the opportunity to collaborate with preschool and work on both garden beds at the same time. This experience really helped our younger friends approach the garden from the prospective of our older collaborators. The twos are so proud of their work that they are beginning to connect with the first flower bed which we call "Our garden".  
On Monday, we planted potatoes. On Wednesday, Everett noticed that our radish seeds sprouted very fast and called his teachers and friends to come see the seedlings. On Thursday, our refuge neighbors shared their produce with us and we had a day full of root vegetable adventures. We cleaned and cut radishes and made a beautiful platter to share with the whole school. To conclude our gardening ventures, we planted beans inside of clay patties after noticing that when we work with beans and clay, they tend to sprout through the clay when left alone. After creating these miniature sandwich seeds, we watered them and set them out to grow. Eventually they will reside in our own garden bed outside, We can't wait!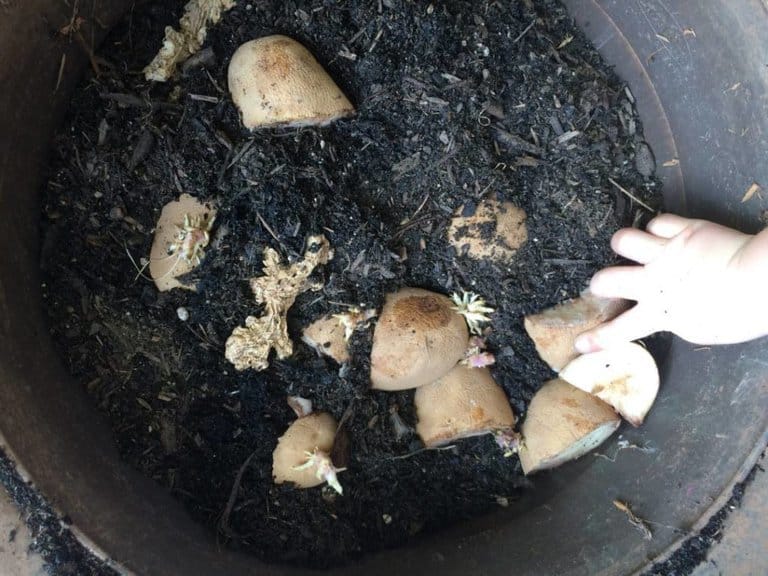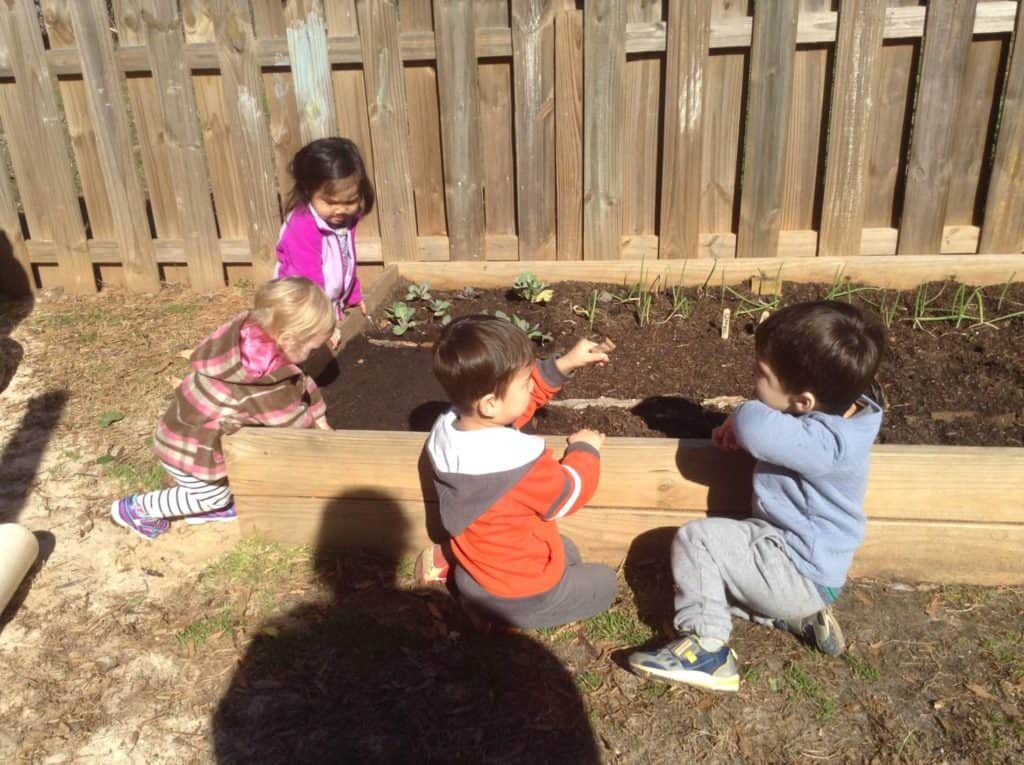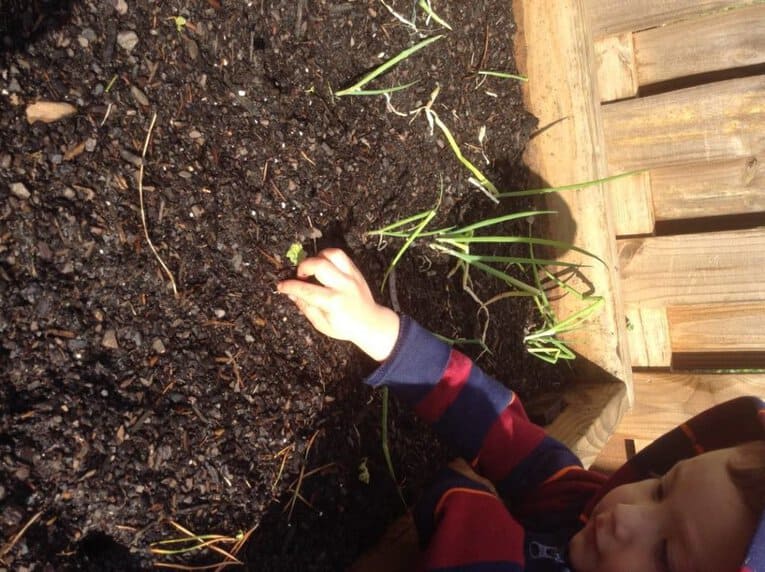 "See it right there!" -Everett Jui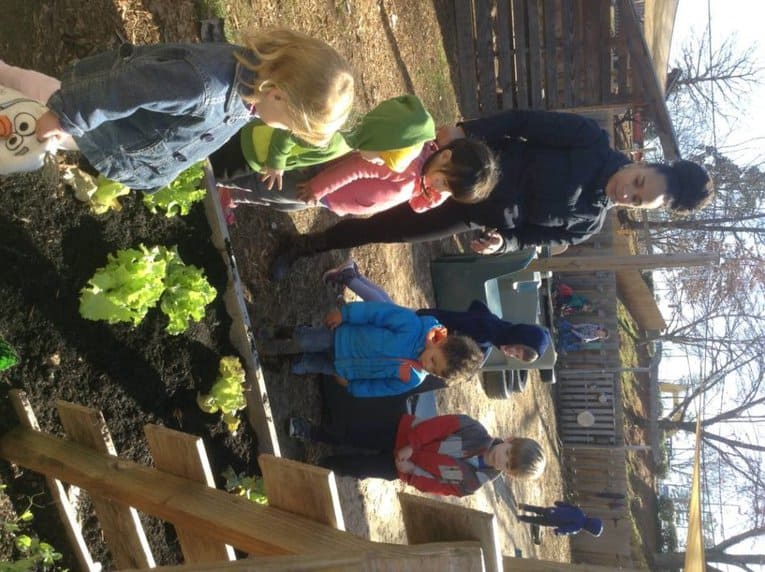 After a hard days work, we step back to observe.