COOKING WITH PLAY-DOUGH
Today, one of our provocations was to explore our Playdough we created on Wednesday. What better way to create with Playdough than to create a cooking channel!? Pancakes were mentioned by a friend, and from that moment everybody started cooking!
Cupcakes, cupcakes!- Sam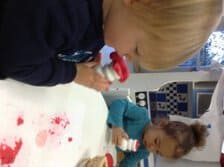 I'm making flap-jacks.- Savannah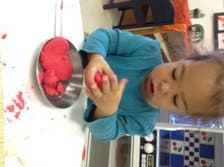 Cookies, cookies.- Langston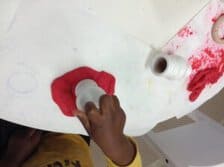 Hot dog please.- Madi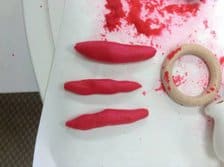 Ice cream cone.- Felix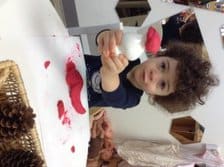 I'm making Mac & cheese.- Austin
Before you knew it, there were all kinds of desserts and dishes on the table. Everyone made a great use of their materials surrounding them. Savannah grabbed a pan and said "Like Mommy!" Many of them mimicked behavior they observed at home while cooking, others looked to their friends for direction. The table became a show and tell. Everyone shouted out what they made and showed their friends. Plenty of smiles and almost plenty of bites.