Who I Am
Preschool enters imaginative play daily with pride.
The children pose before announcing their super hero powers and running across the playground. They use teamwork to construct fire trucks and trains before they "go to work." They emulate teachers, parents, mythical creatures, and story book characters. They are fantastic in their display of passion for who they are in that very moment. Their dedication to learning through play is both admirable, and inspirational.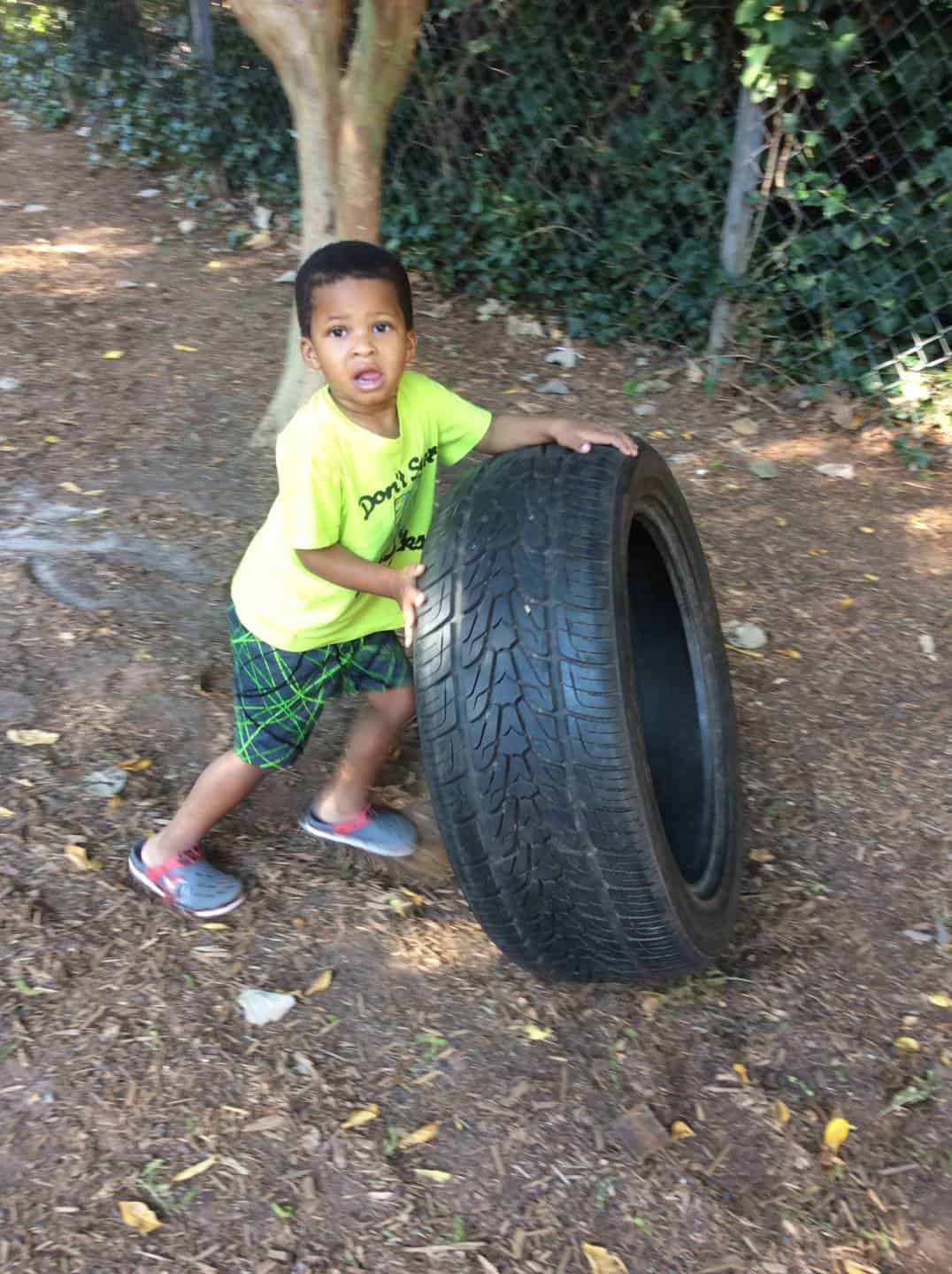 I am strong! – Dominic 4yrs
I'm a rocket ship driver! – Reed 3yrs, 7 months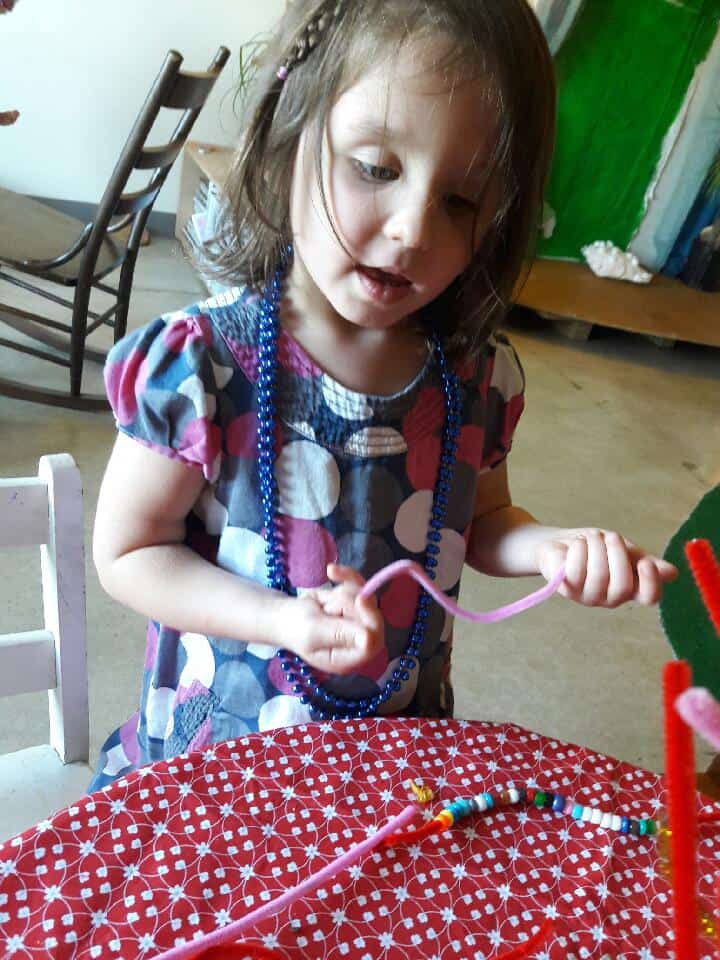 I'm Queen Elsa! This is my wand! – Siena 3yrs, 4 months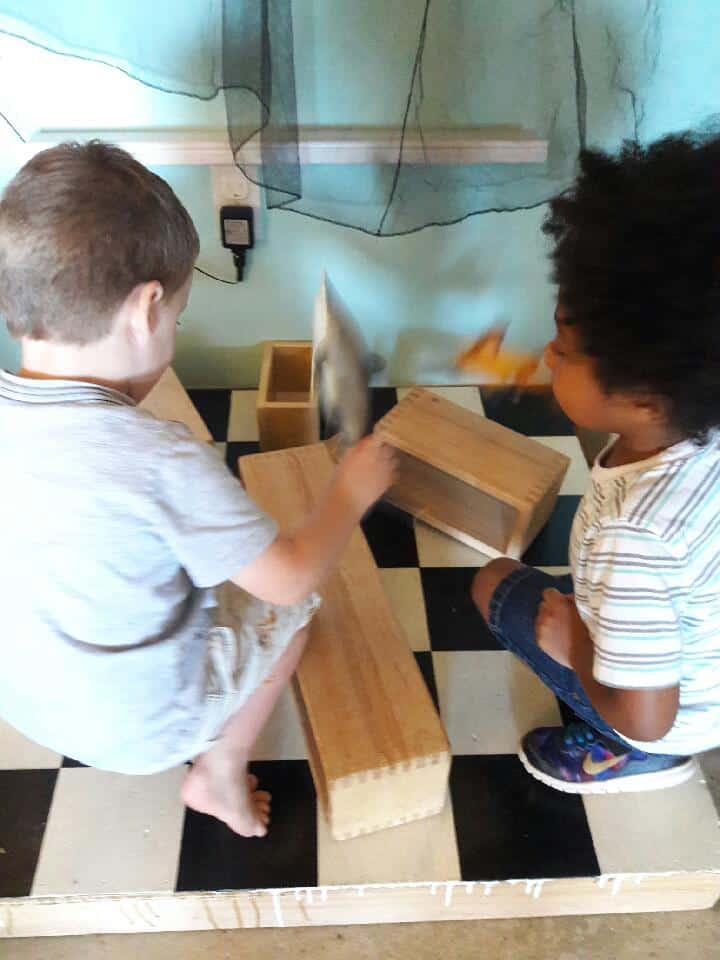 We're construction men!! – Logan 3yrs, 11 months & Jack 3yrs, 7 months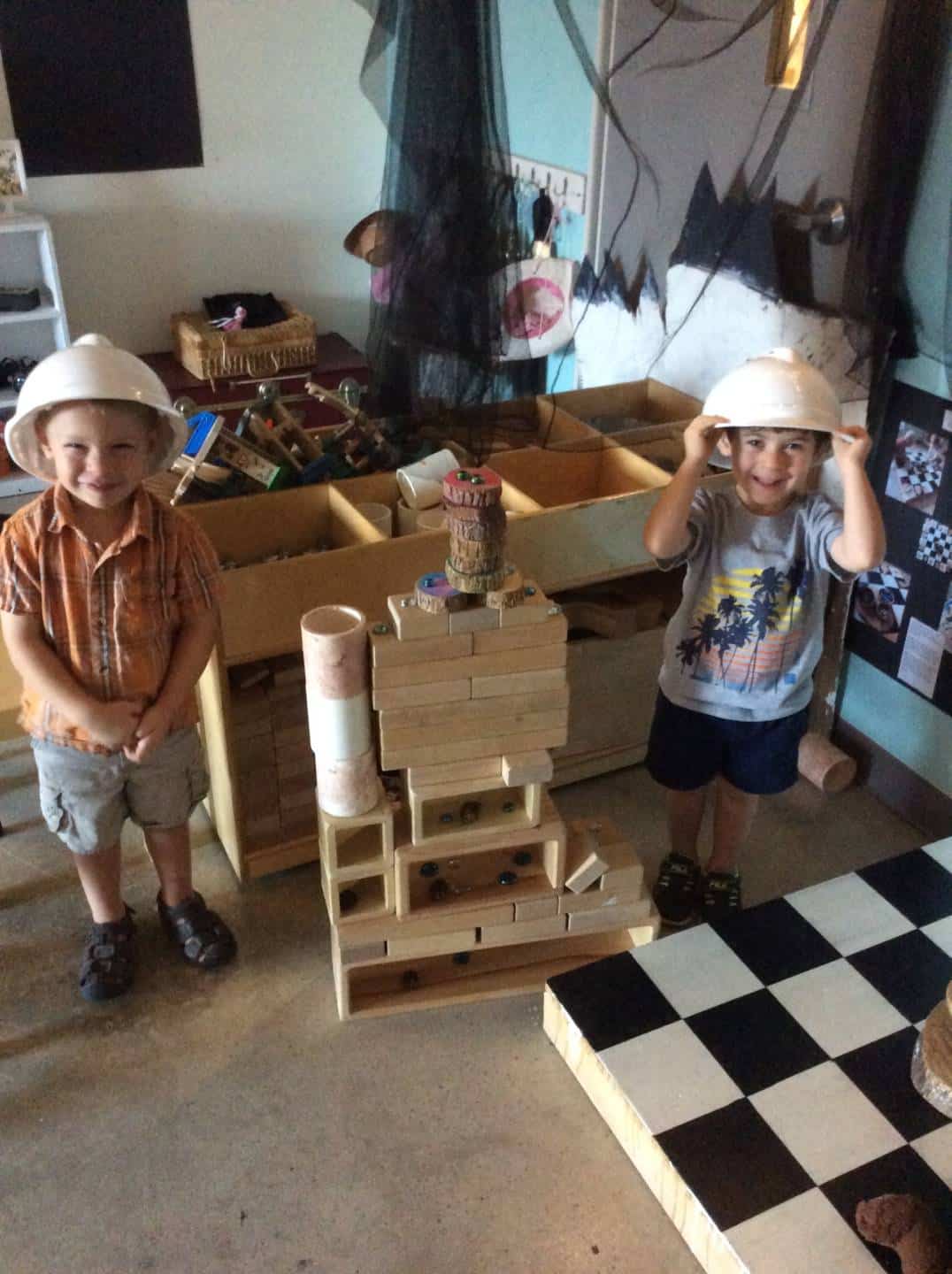 We're builders! – Felix 3yrs, 6 months & Jonah 3yrs, 10 months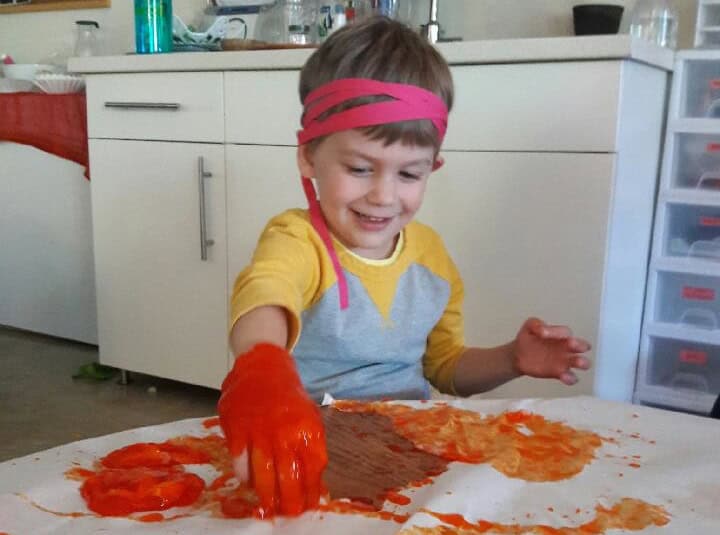 I'm a Gak Monster!!! – David 4yrs, 1 month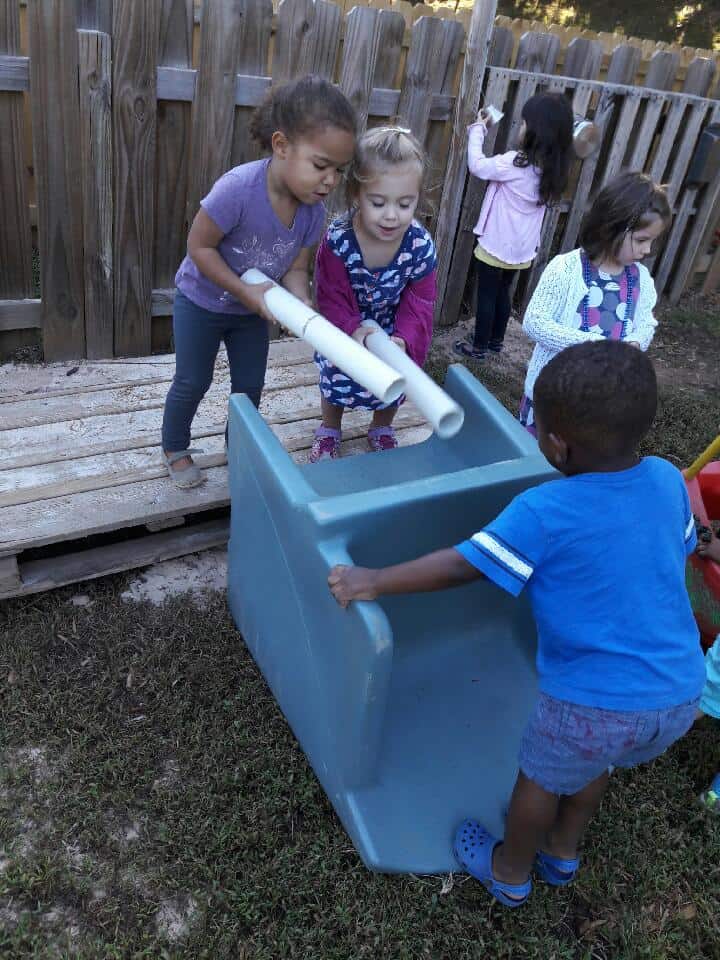 We're drummers! – London 3 yrs, 4 months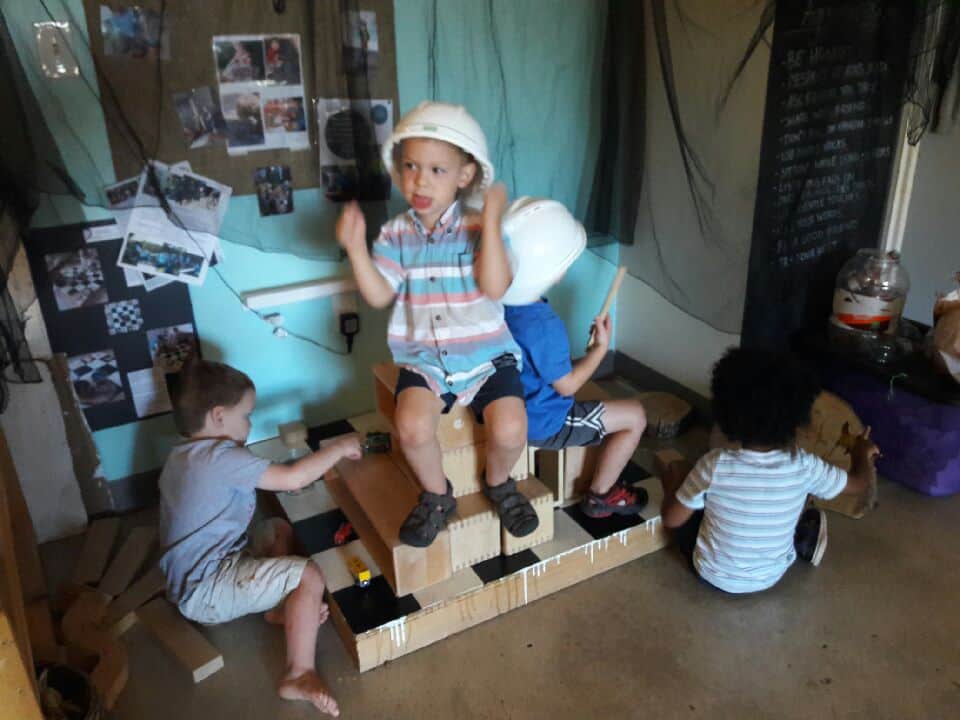 I'm the driver! – Jonah 3yrs, 10 months
---
---
We like to express ourselves: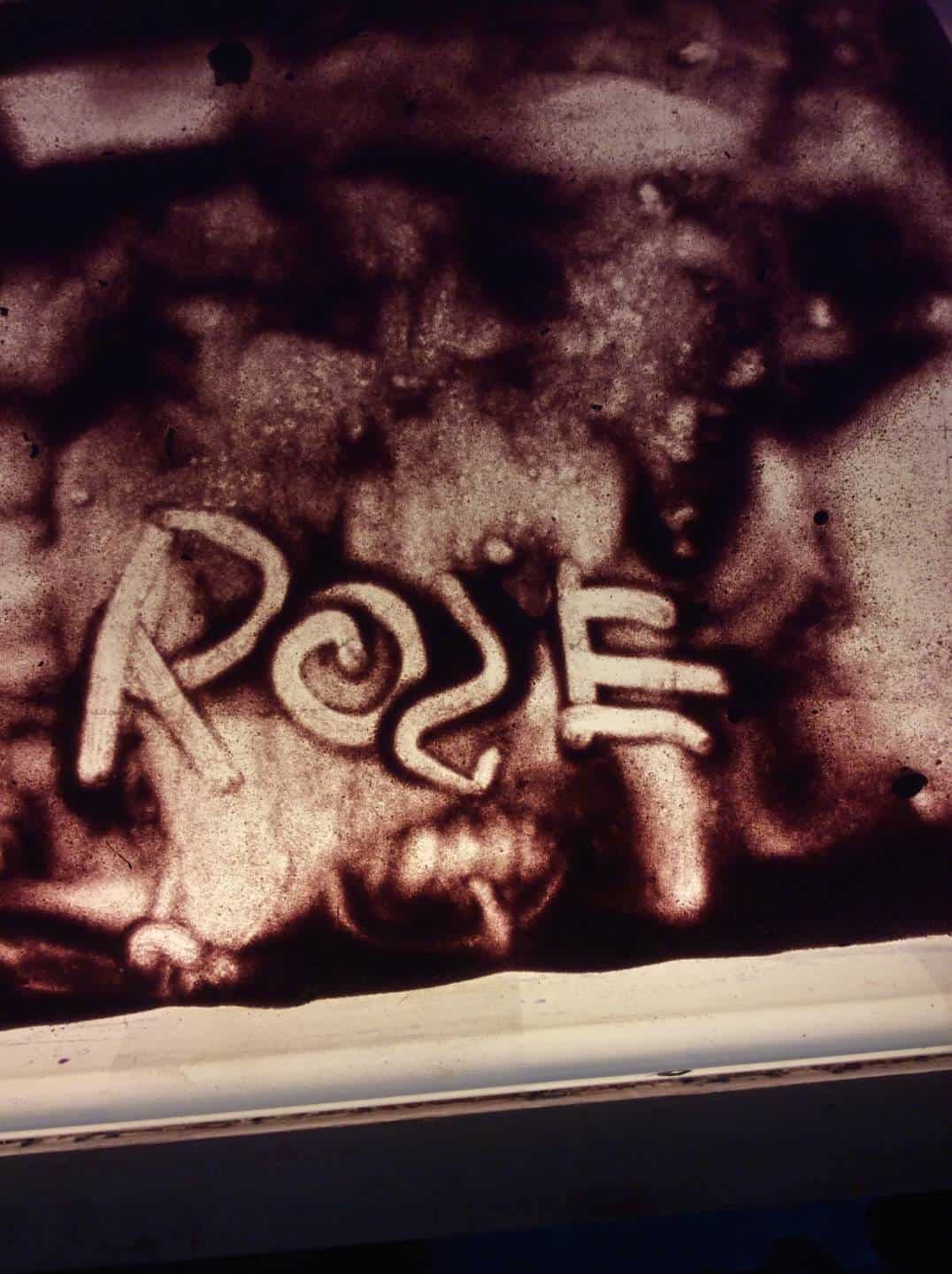 Rose 4yrs, organically and independently wrote her name in the sand on the light table!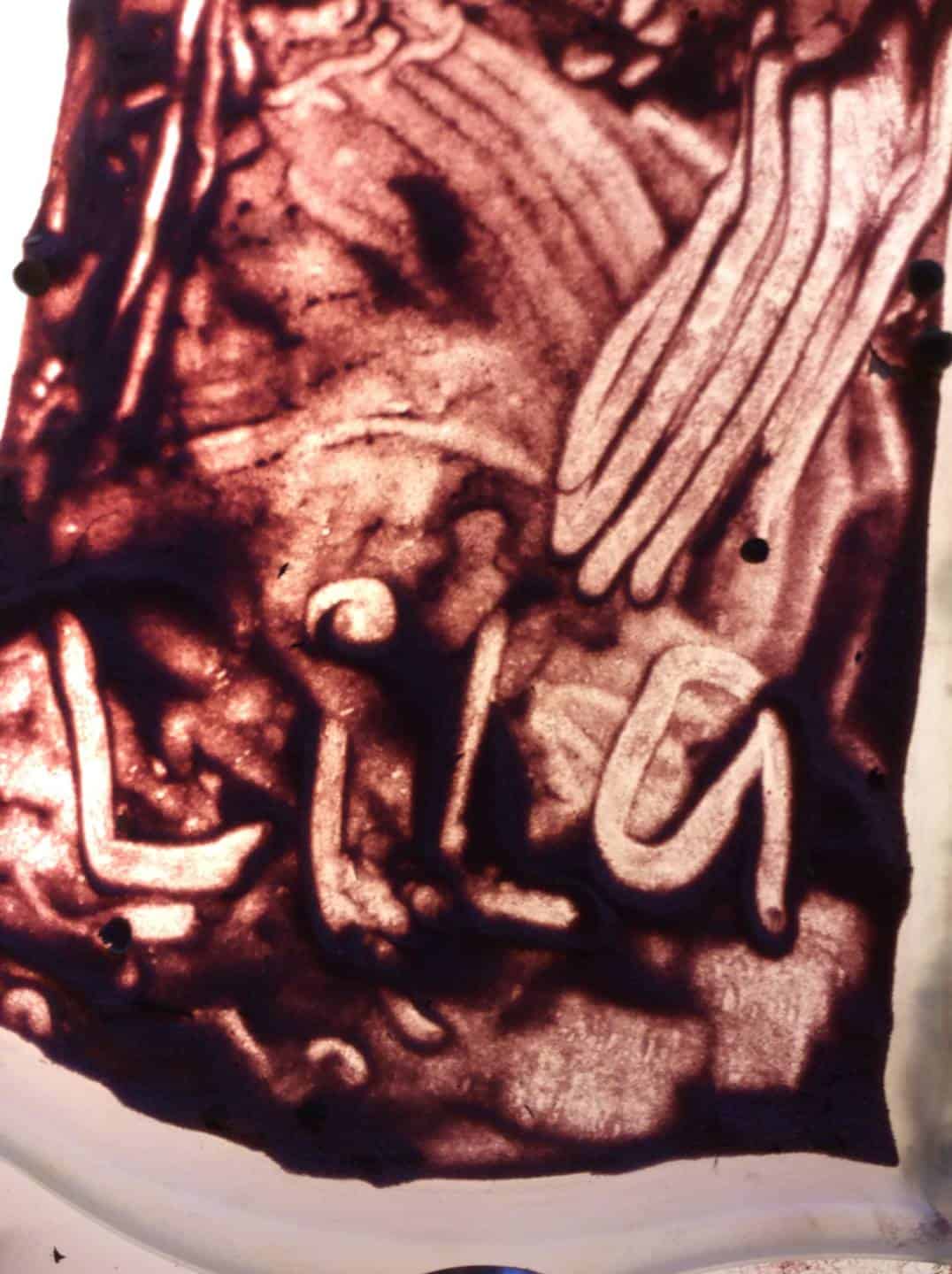 Lila 3yrs, 7 months, was so proud to show off her writing skills! 
I practiced! Lila smiled proudly
Mr. Louis, and his fellow billy-goats-gruff, stretch under the morning sun before discussing where to get some food.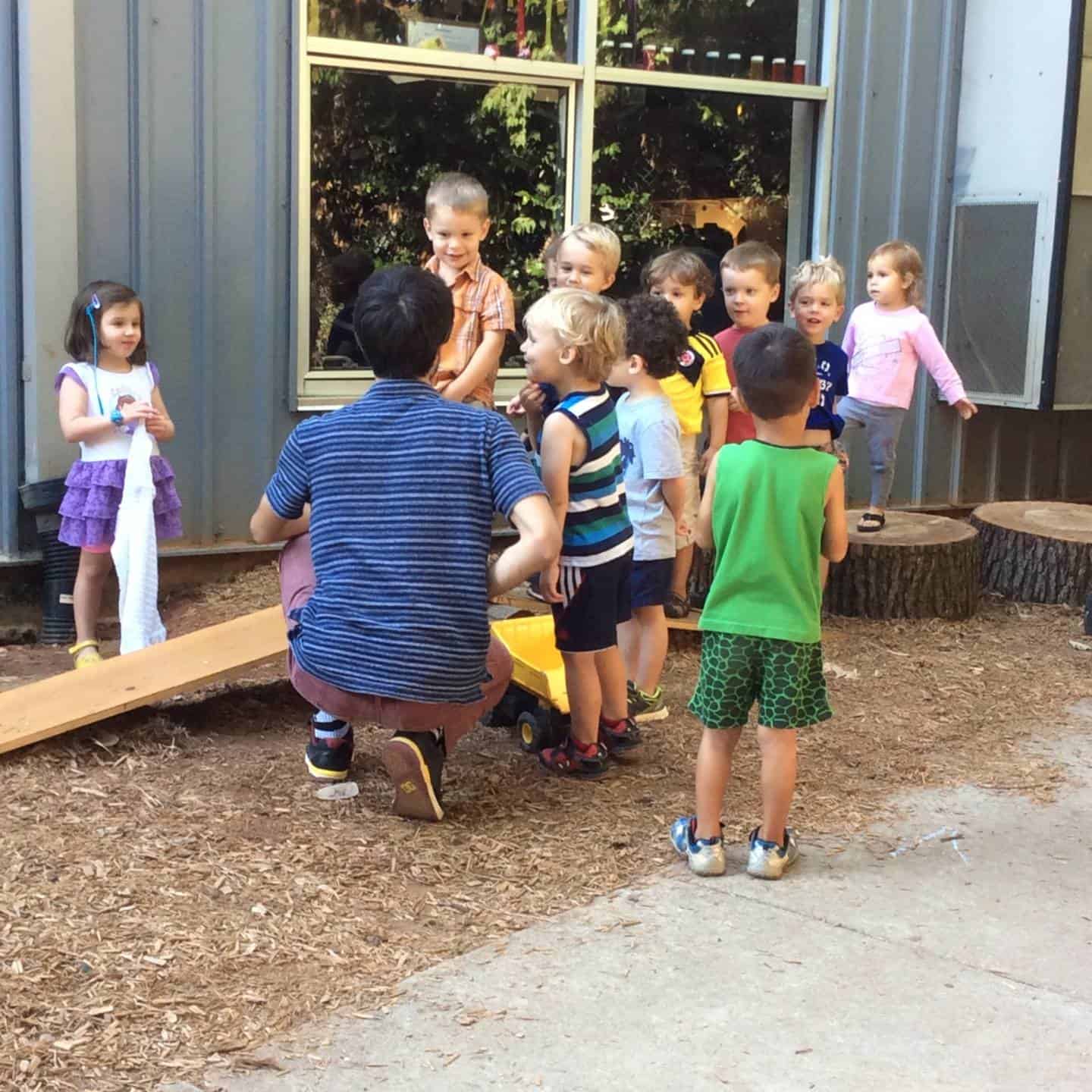 Over the bridge, the billy goats take turns negotiating with the trolls on the ground.
"My brother behind me is much tastier, please let me pass!"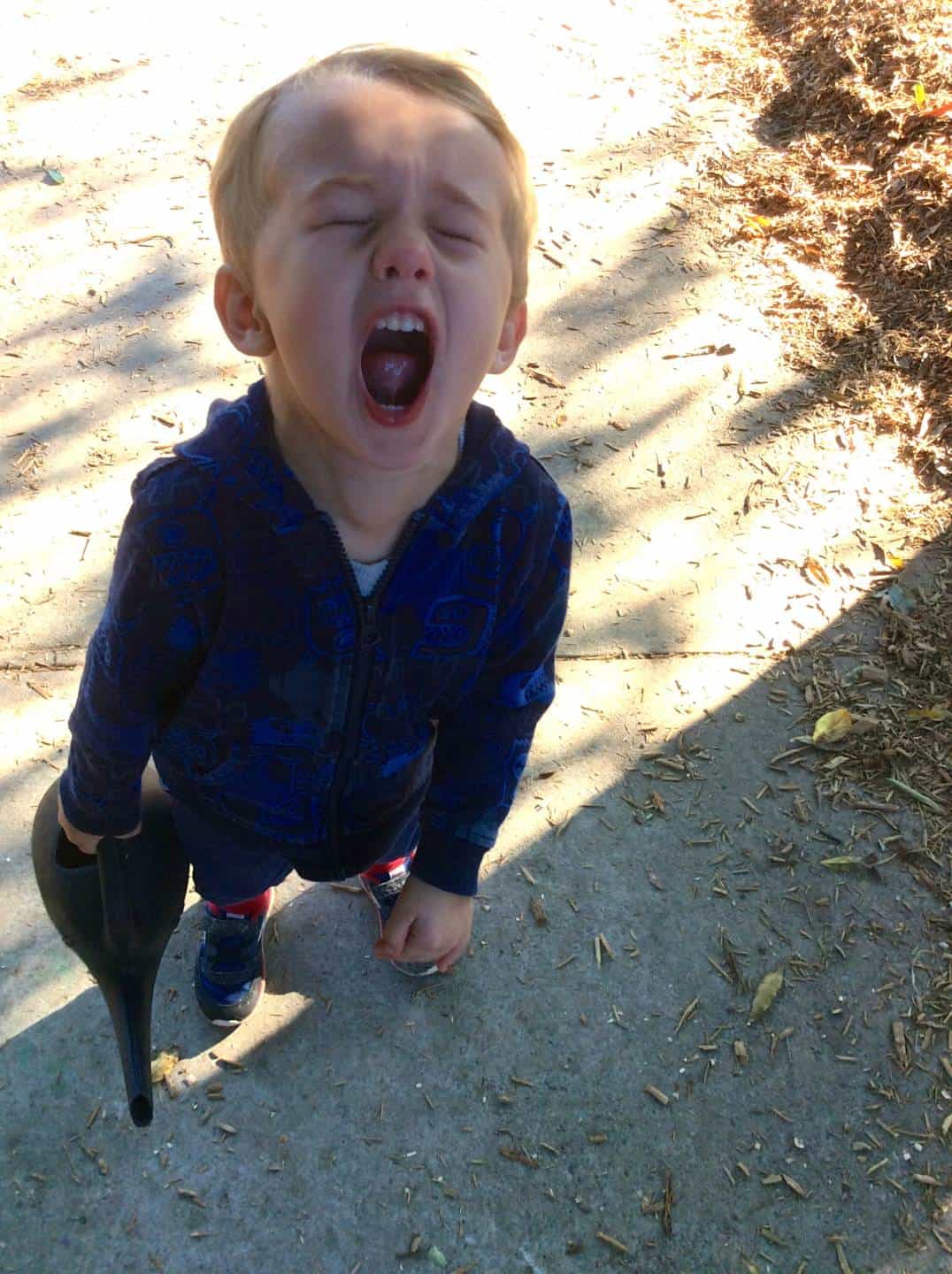 I'm a monster billy goat! – Owen 3yrs, 5 months
---
---
We study our bodies and how they move: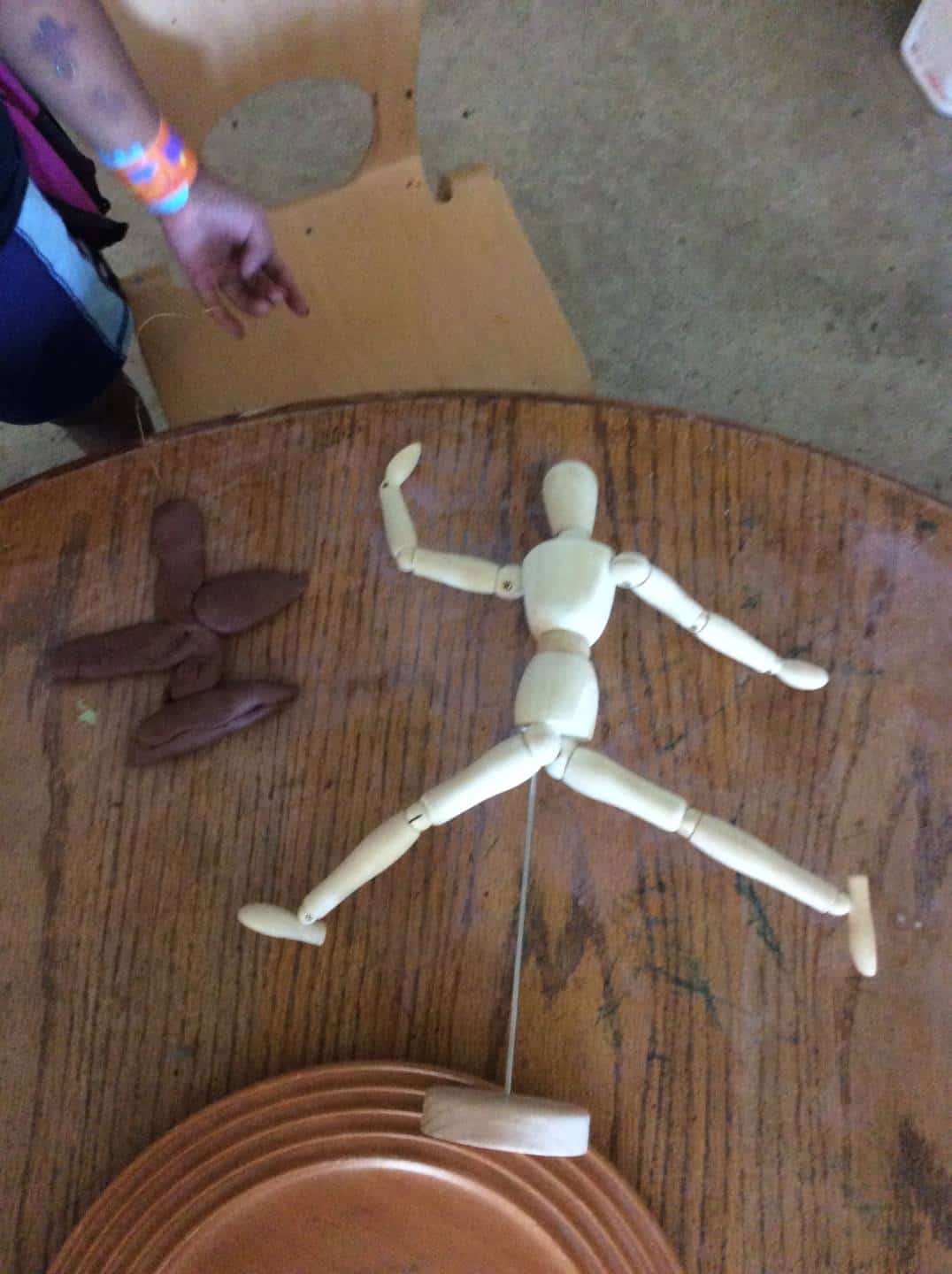 Uma creates an "action pose" with our model mannequin, then uses clay to duplicate the pose!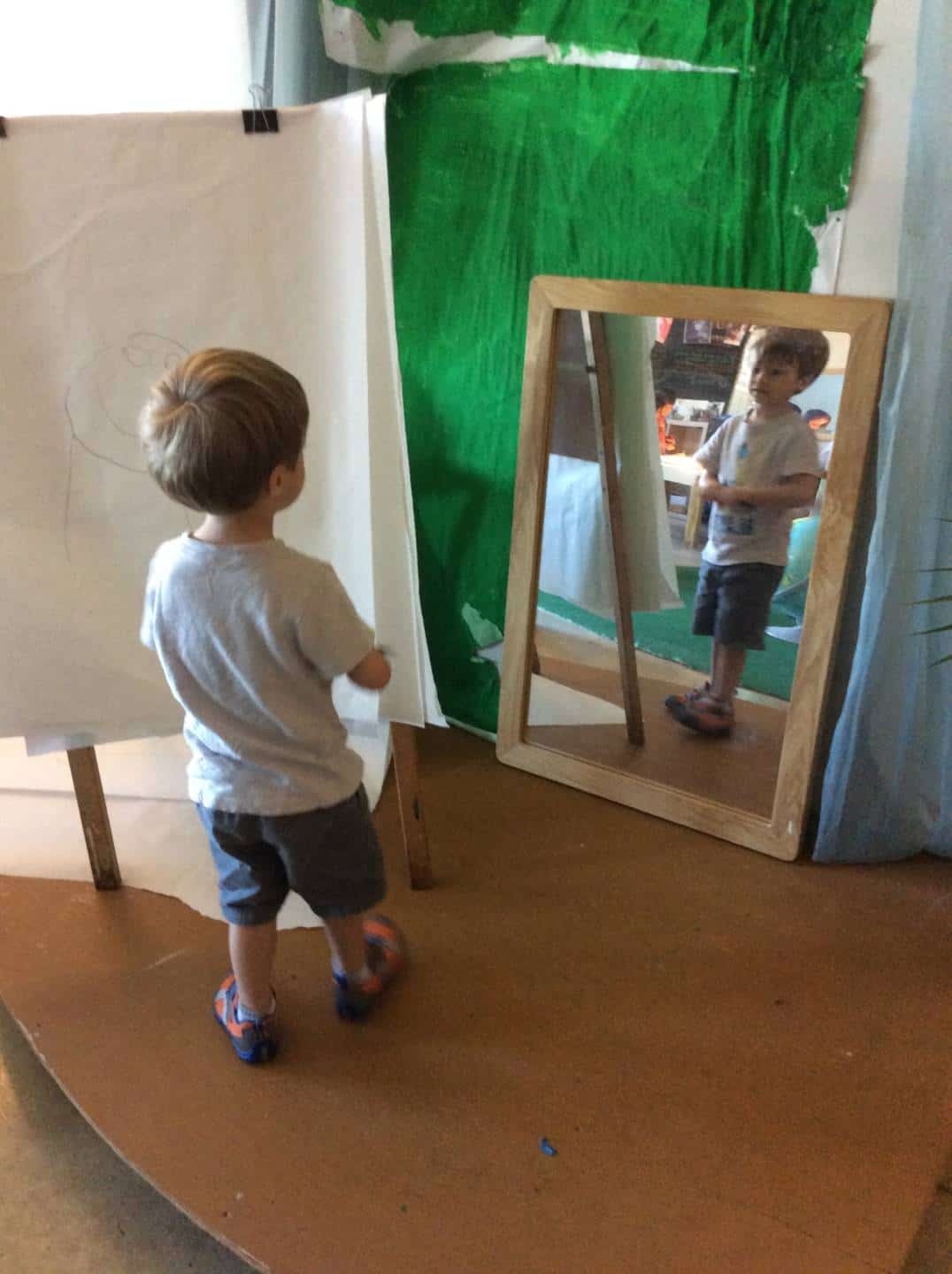 Alexander 3yrs, 11 months, studies his features in the mirror while creating a full version of himself on the easel.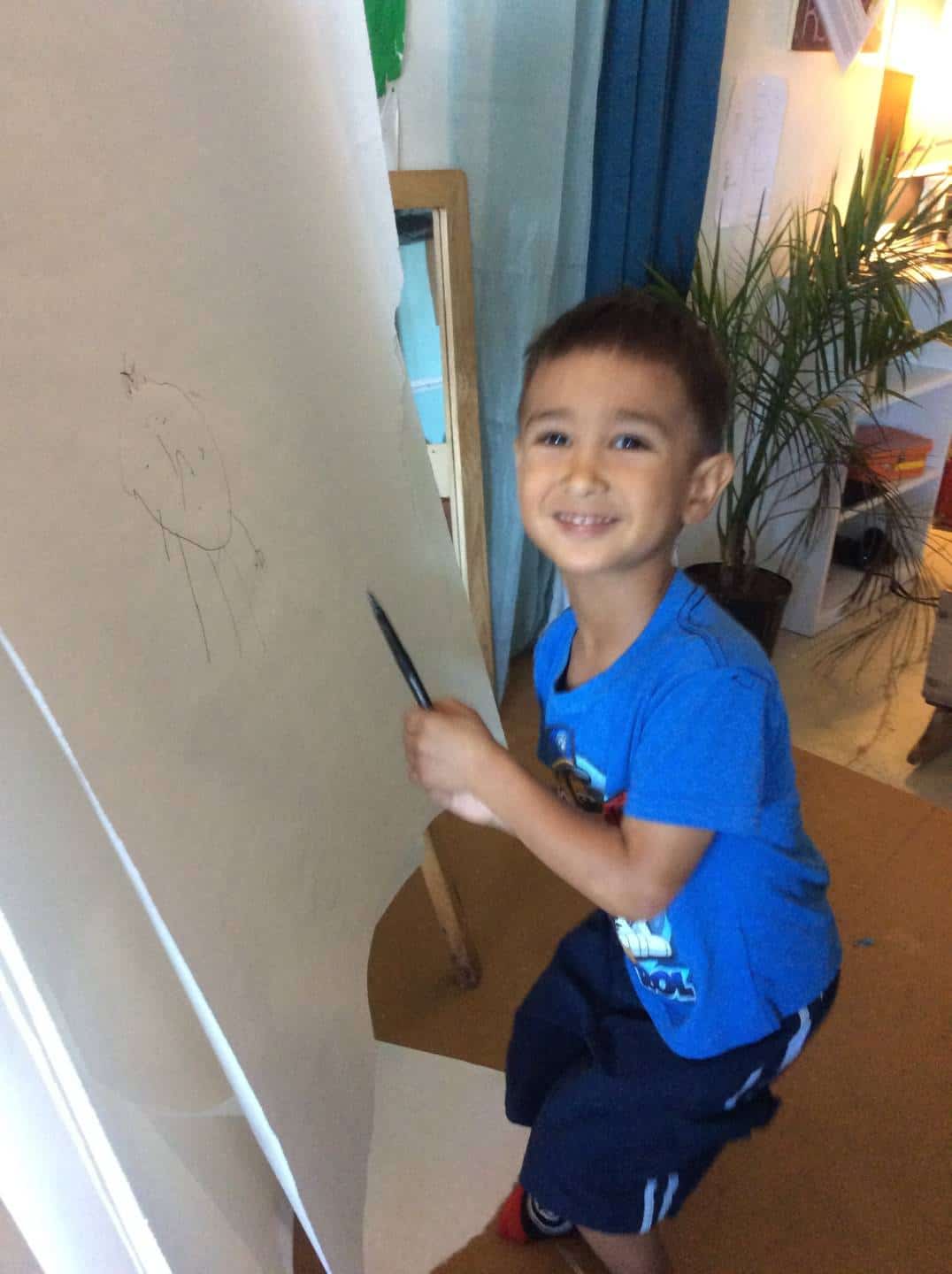 Reed beams with delight during his story of himself.
"I'm eating all the gummies!"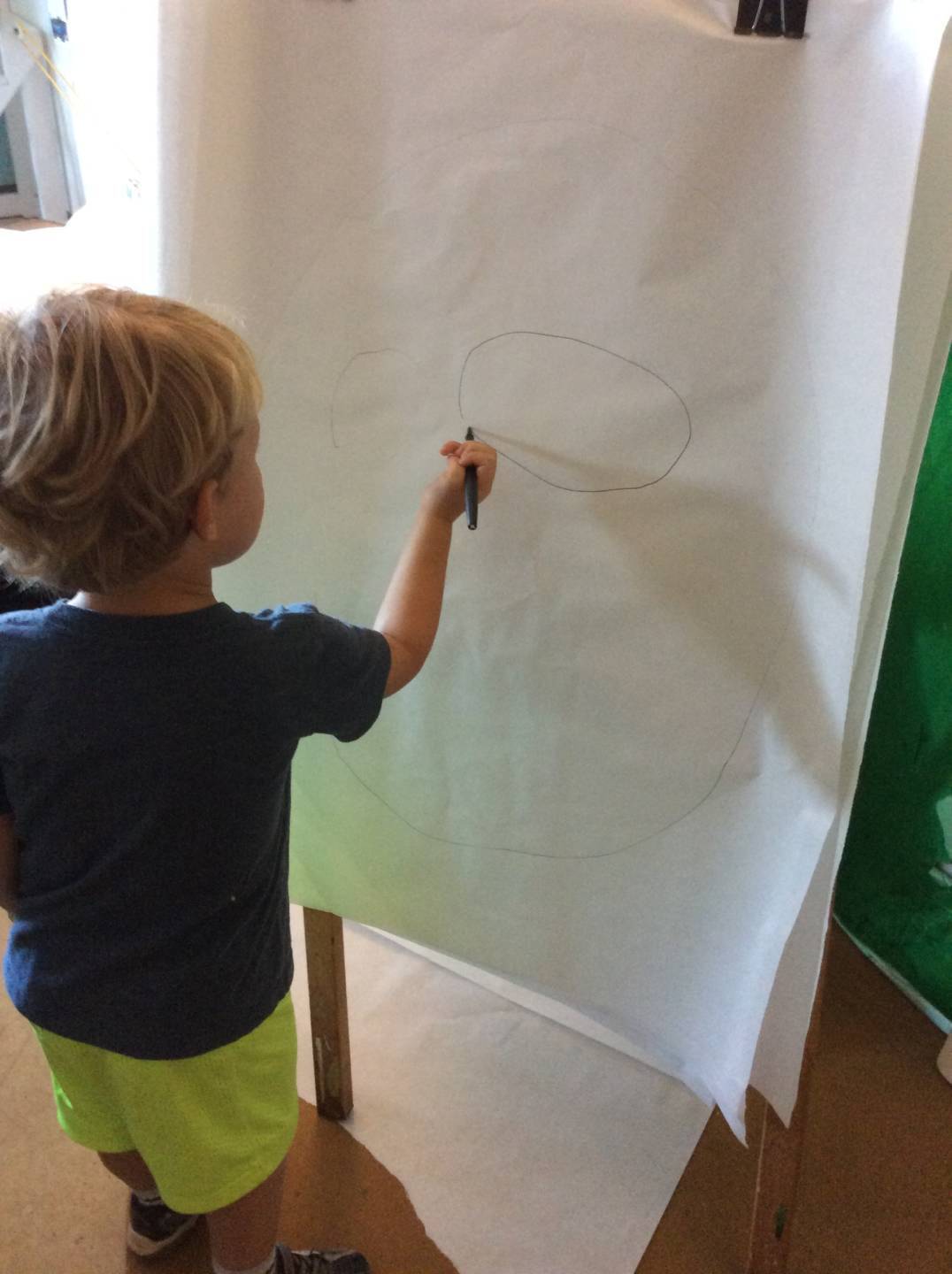 Jack S 3yrs, 6 months, works slowly and deliberately, making circles for eyes.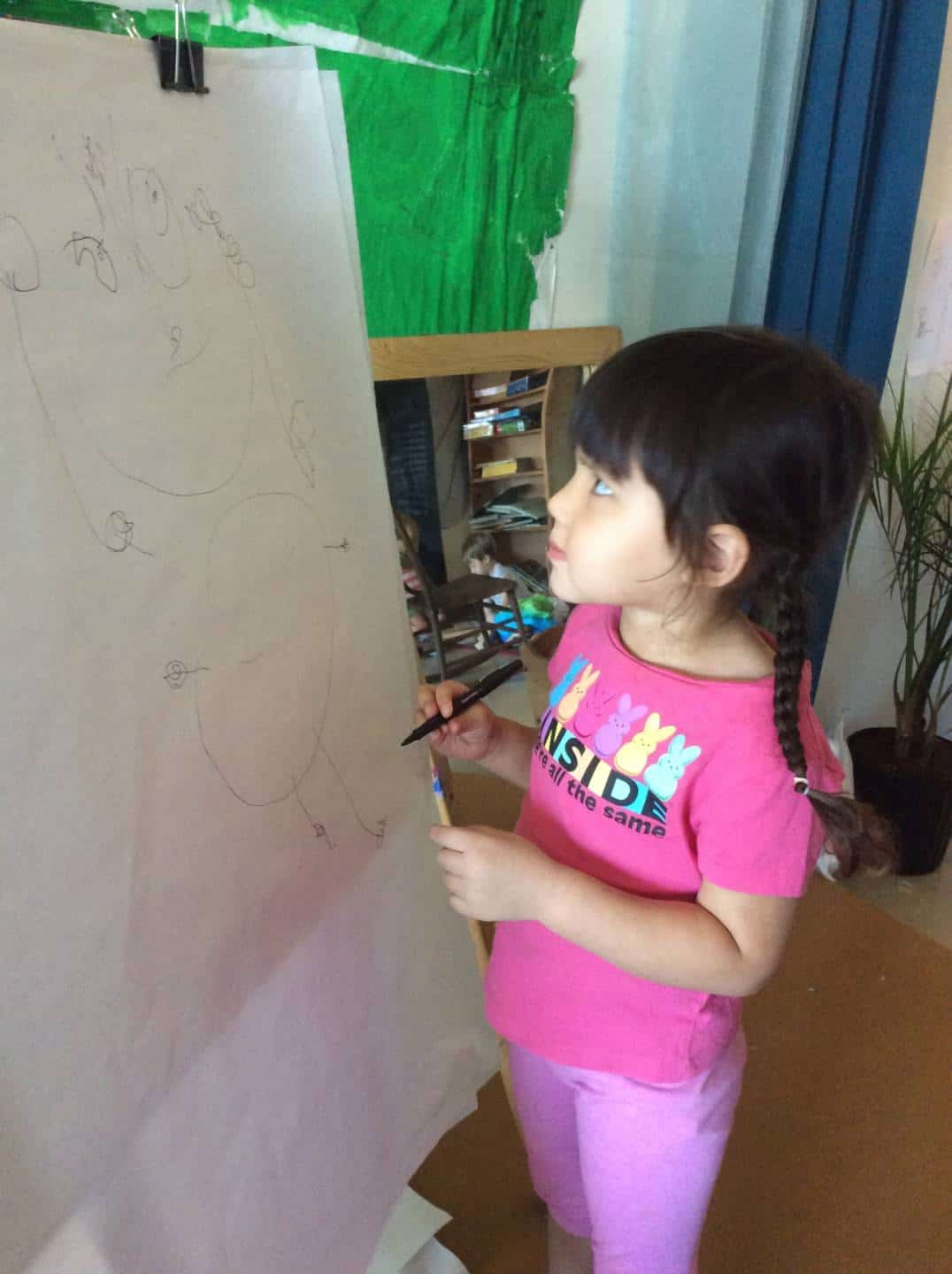 Lila draws her thinking face!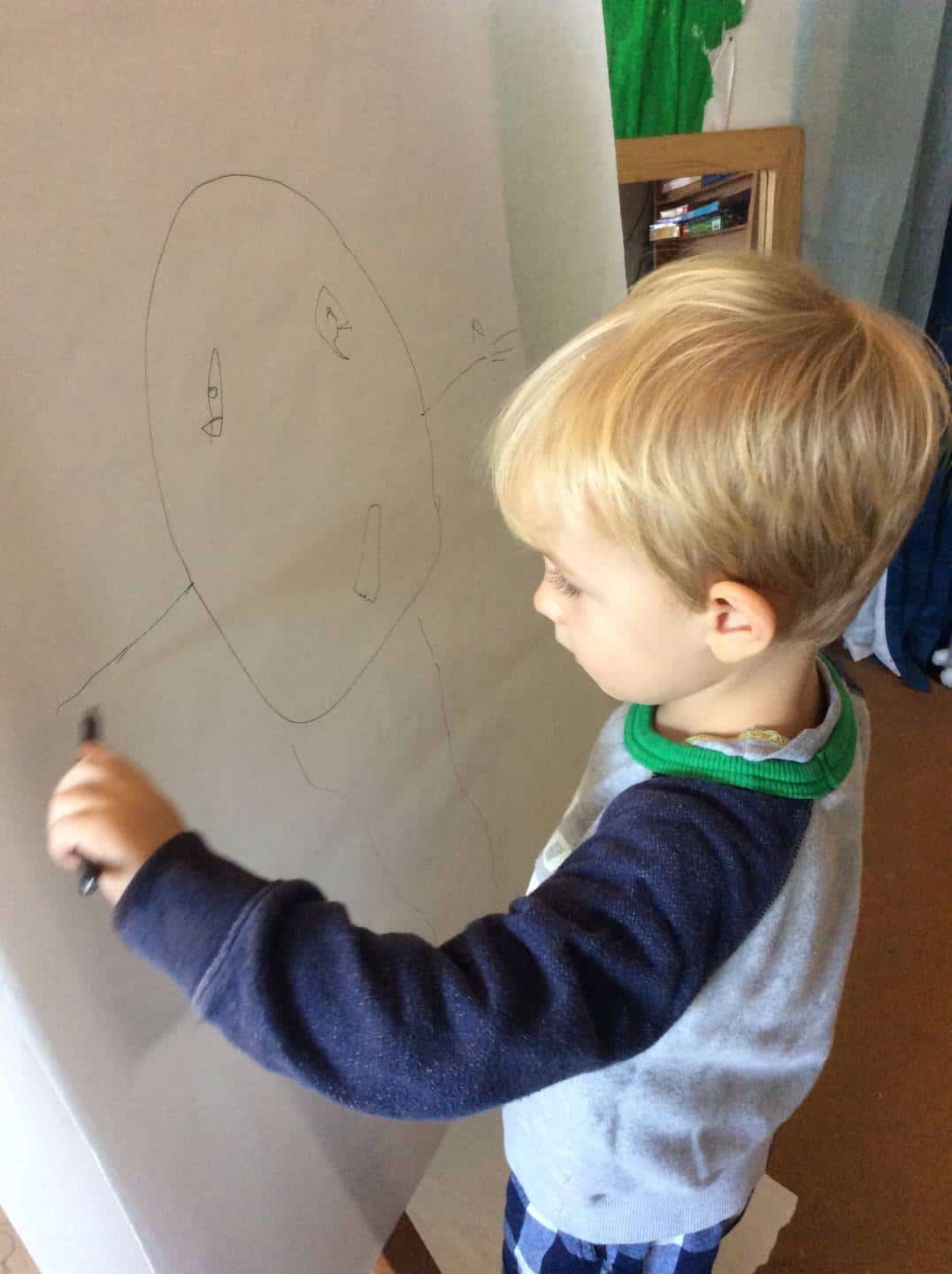 Holden 3yrs, 7 months draws his happy face.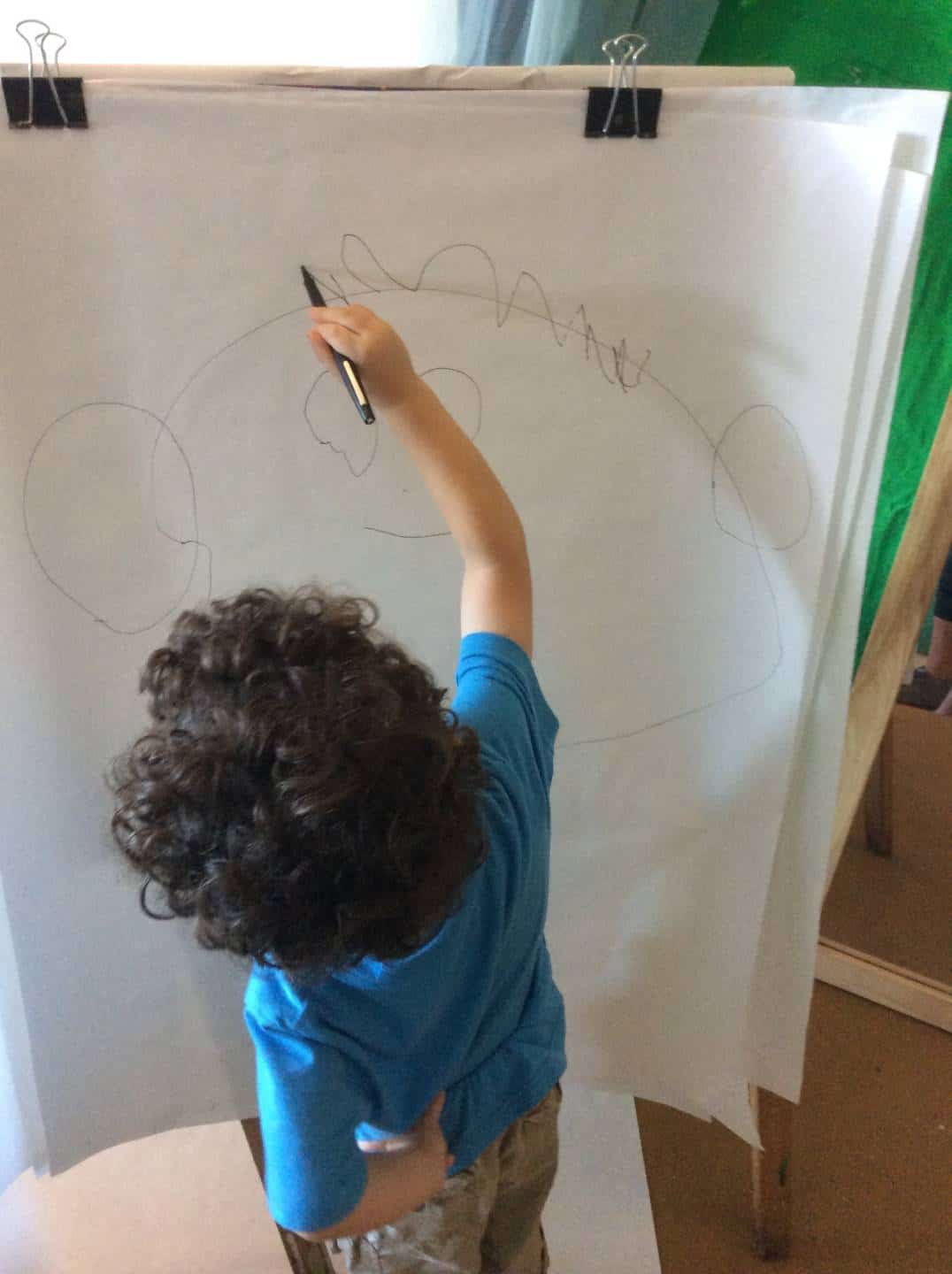 Felix draws big listening ears and his curly hair!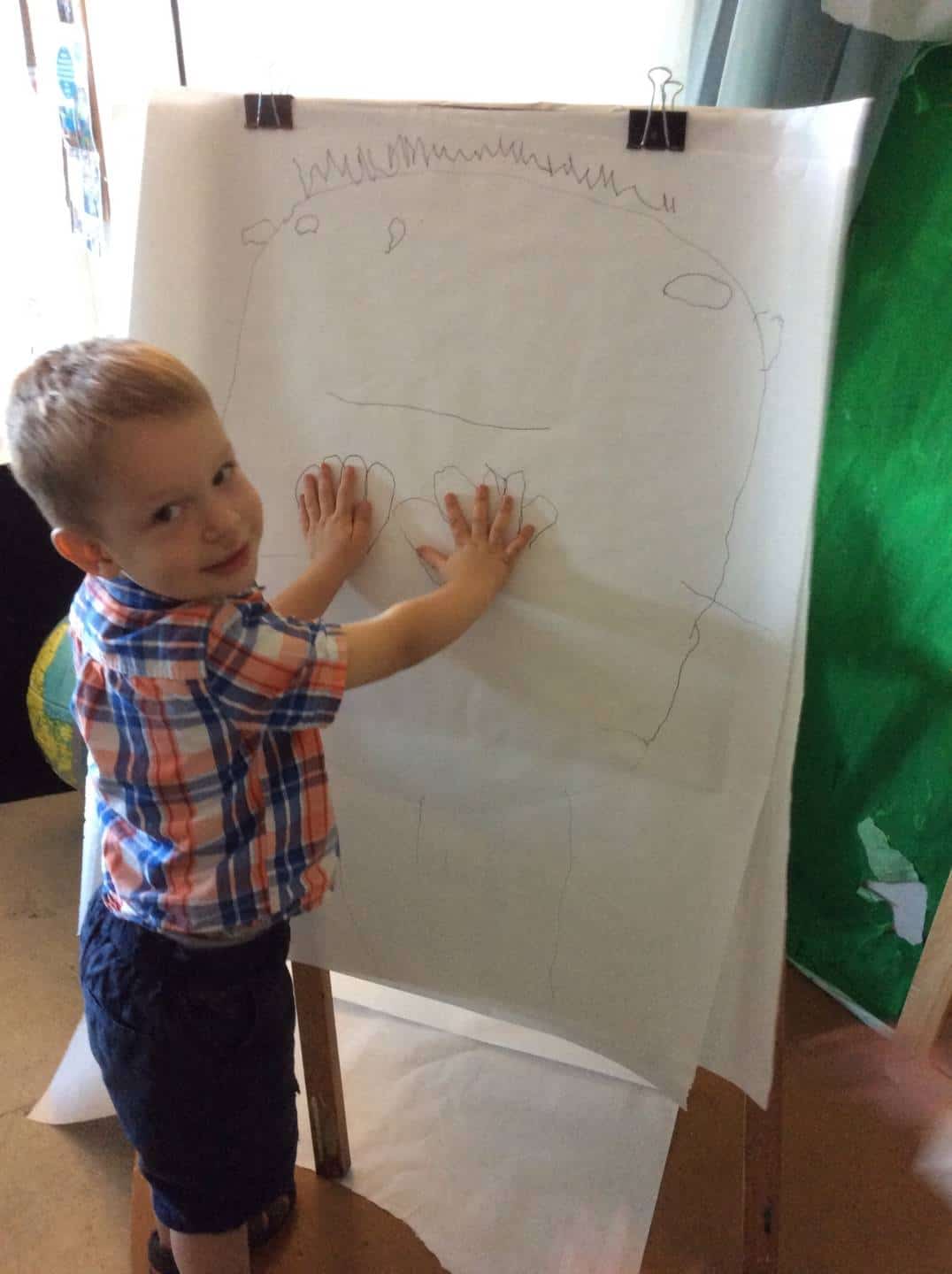 Jonah completes his masterpiece with traced hands.
I don't need help. Jonah assures his teacher.