Skyscrapers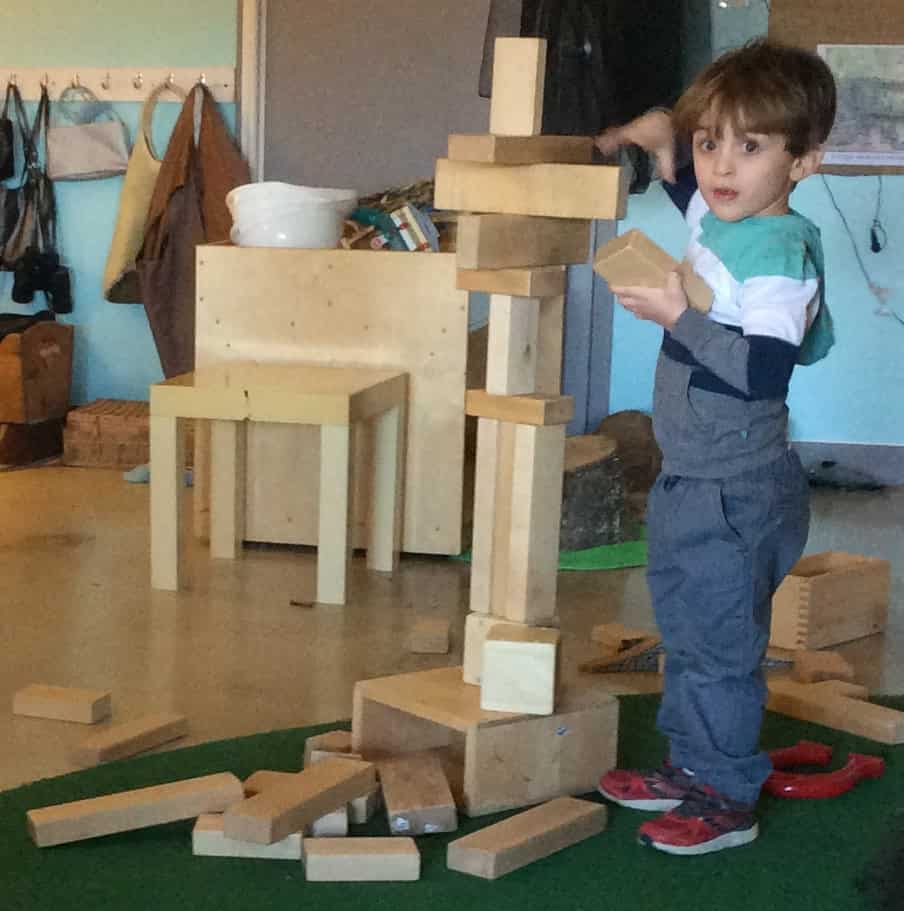 Jack builds a "skyscraper," using large blocks and plenty of focus! 
Sgraffito & Clay Creations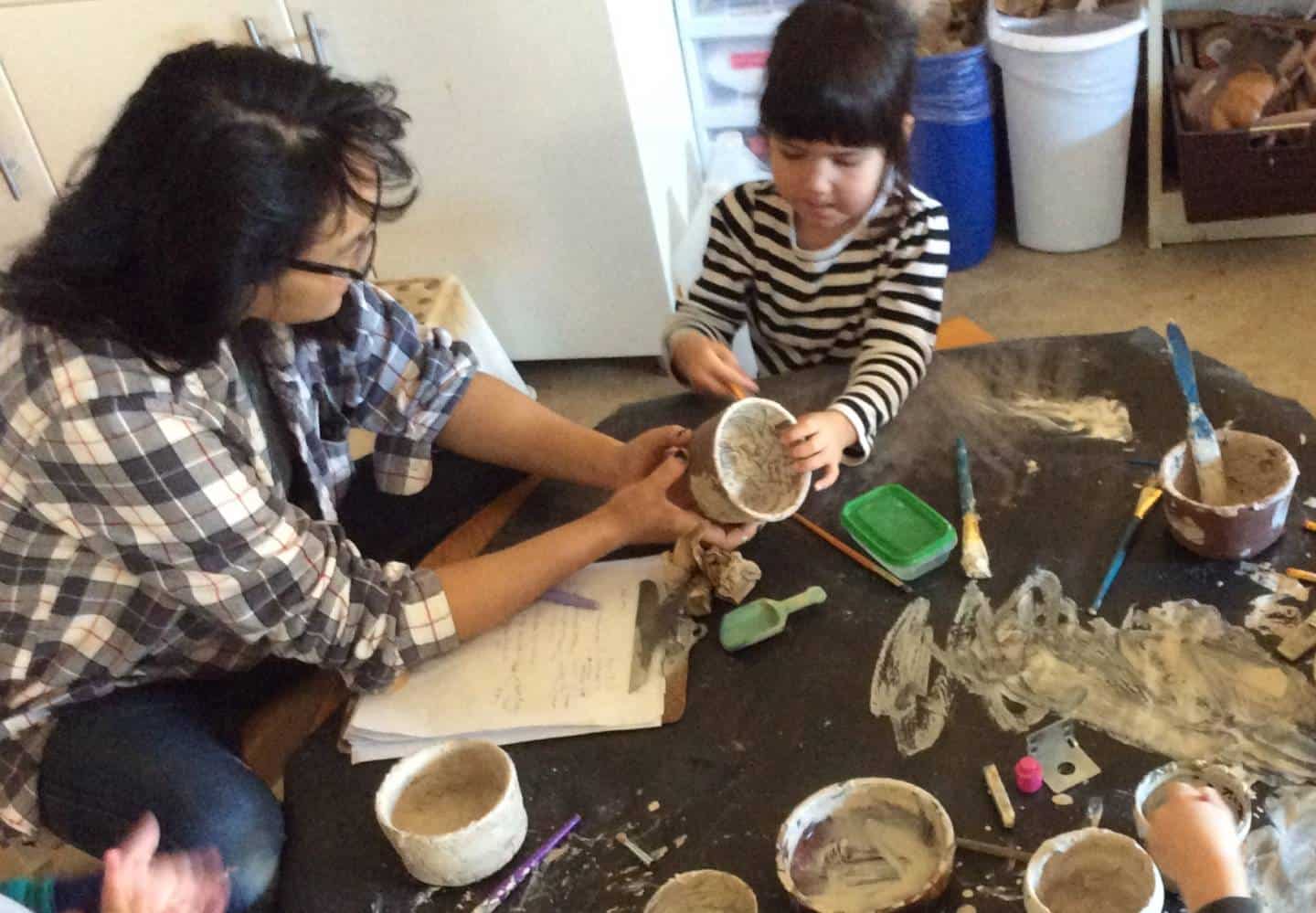 Ms. Susie works with Lila to create designs on her painted pot by removing color and leaving an etched design behind. This technique is called Sgraffito.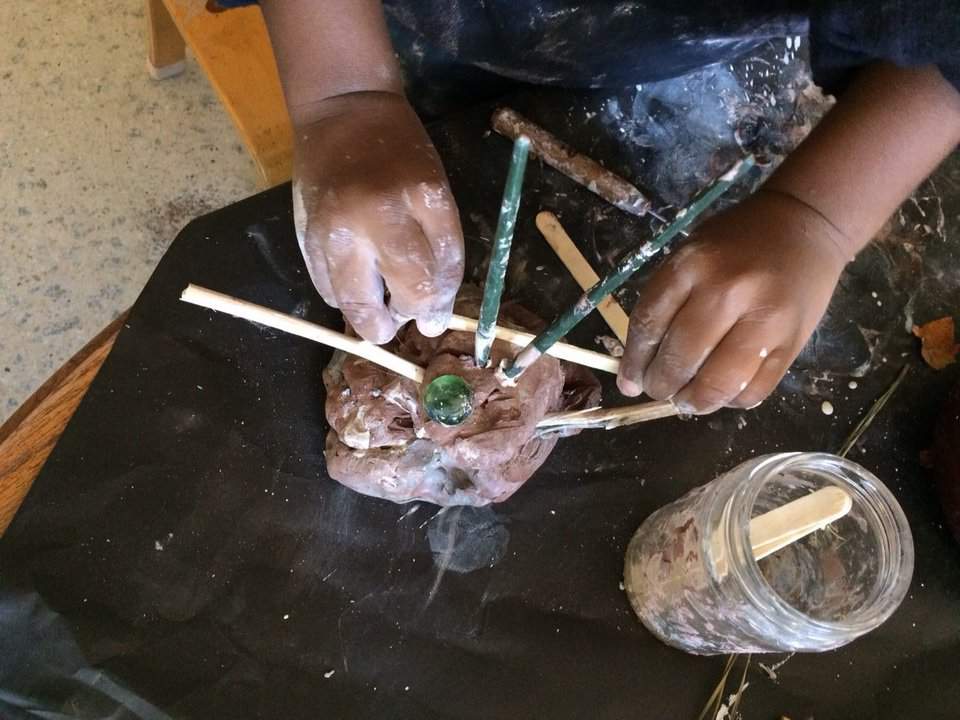 Above, Jayce places the finishing touches on his "Mommy Dragon," using clay tools, jewels, popsicle sticks, and paint brushes.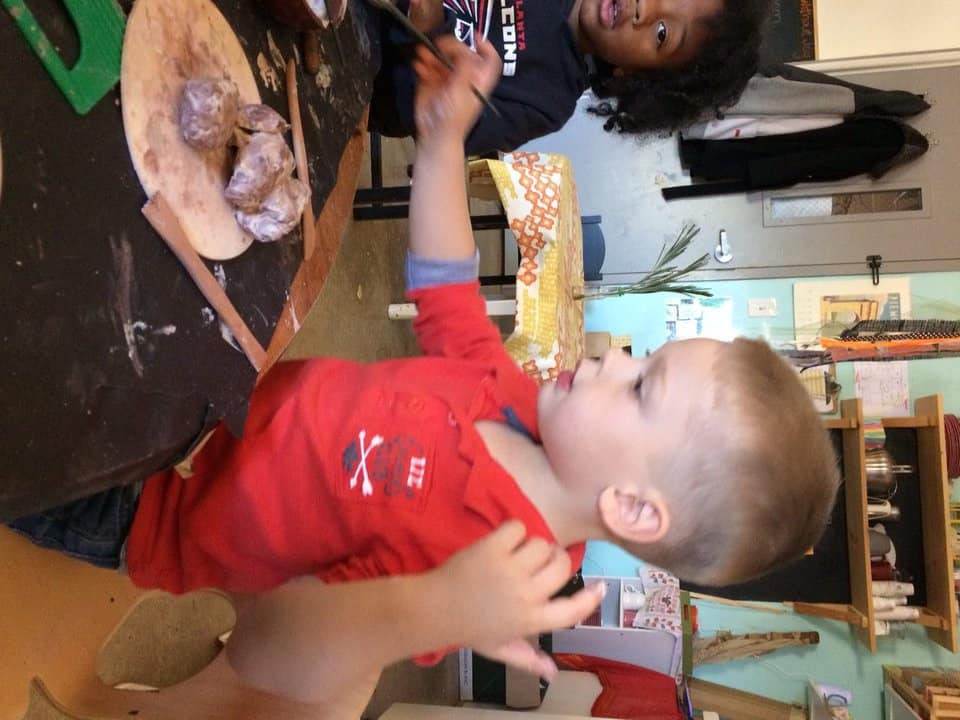 Jonah observes the gargoyle photo in front of him. He then grabs a paintbrush to apply "slip" to his gargoyle before forming the body.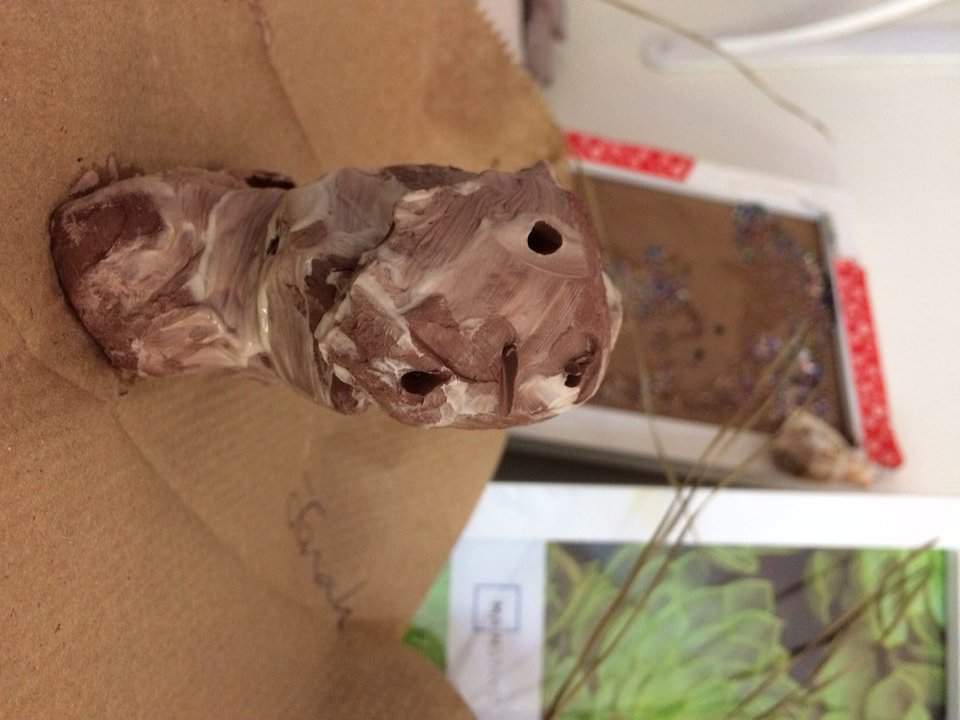 This is Jonah's finished gargoyle!
Maddie works hard to create a TV for her snowman to watch.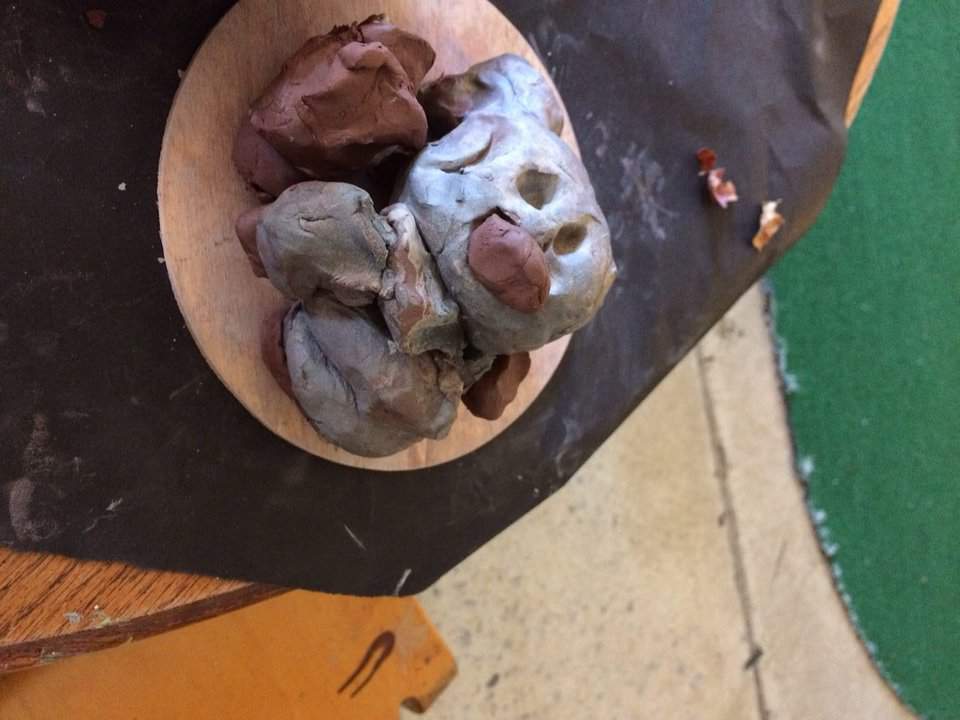 Maddie's snowman.
Maddie's Snowman is "watching TV."
Pattern Making
Friends use great focus to complete, duplicate, and create patterns on the light table.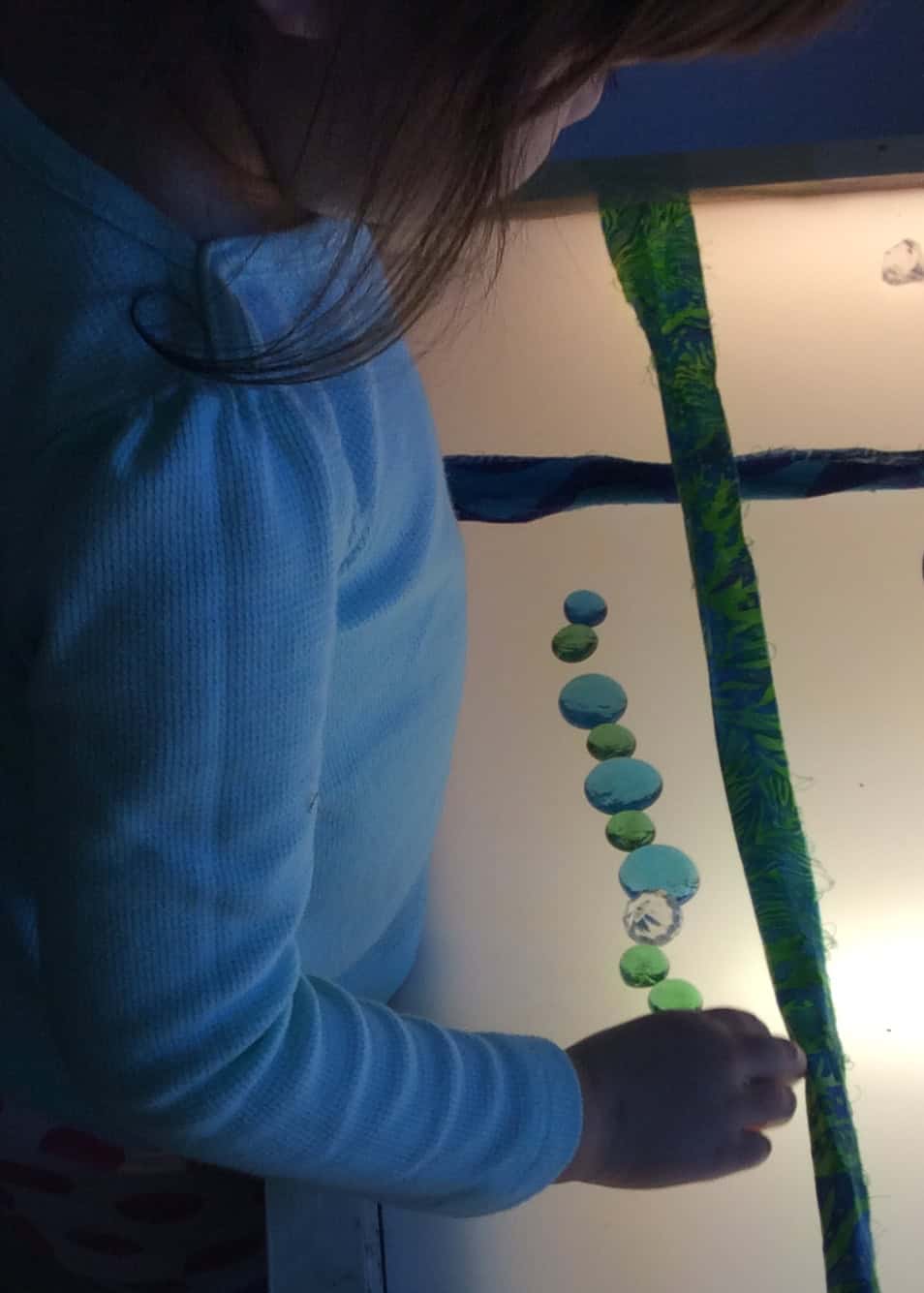 Lila works in a space marked off by fabric.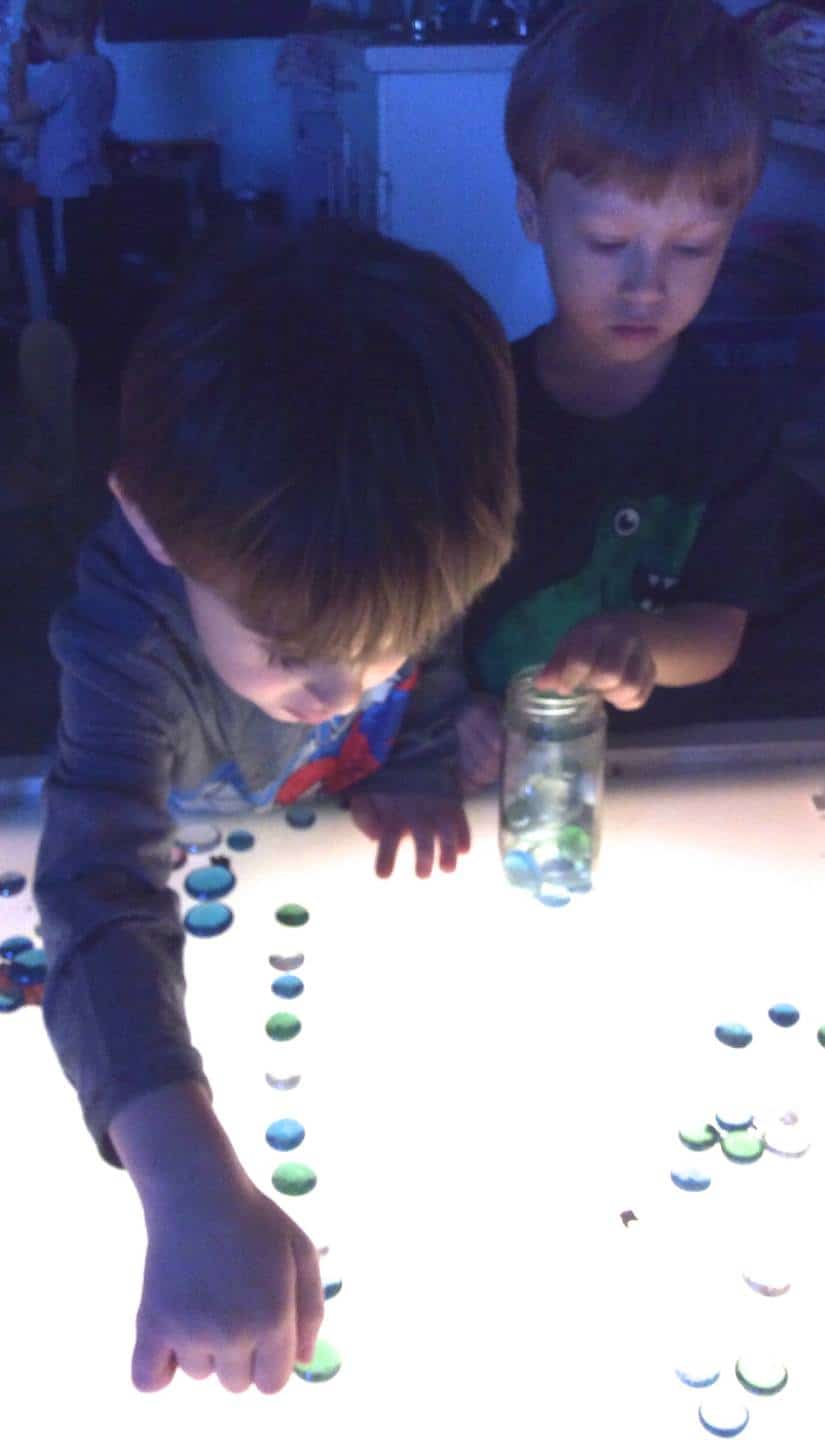 Jack and Alex use team work to complete the pattern on the light table.