September 12, 2016
Thank you to all that helped make our Outdoor Classroom a beautiful place to learn and play!
Preschool Routines
We start our day with a trip to the garden to see what has changed. A plant may be taller, wider, or have more holes in it's leaves than the day before. Today, David noticed the holes,
"Why do our bean plants have holes in the leaves?"
Preschool friends observed for a while. They looked in the soil, and at the plants. Logan turned over a leaf of our bean plant,
"It's a caterpillar!" 
Literacy
An expression of PRIDE!
Layering our learning: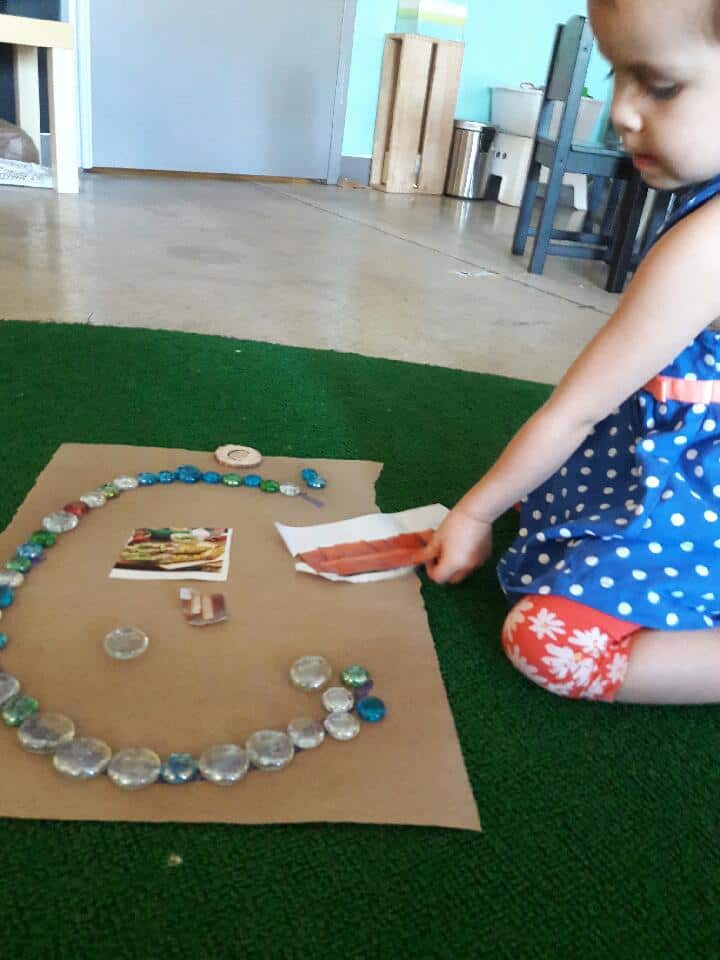 After tracing the letters completely with glass gems, Maddie, Jack B, Jack R, and David grabbed scissors, magazines, and glue sticks, to hunt for pictures that start with the letter, "A," "B," or "C."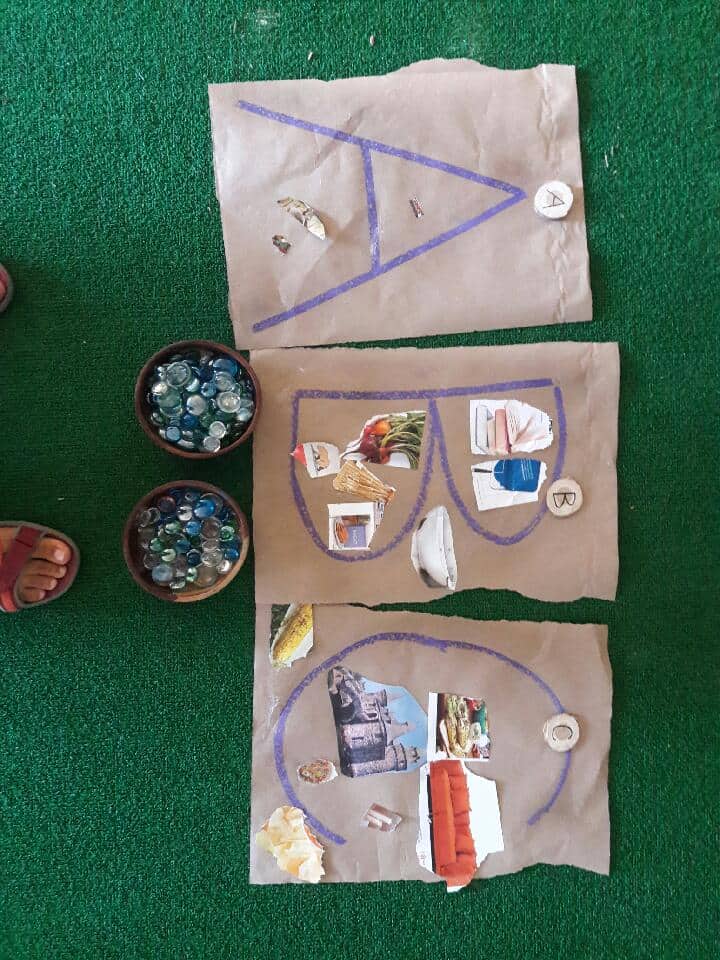 "This is a BIG hospital. It has a train that goes around and takes people where they need to go. There's an elevator, and an escalator. I like escalators." Uma, 3yrs
"There's a doctor inside. And a dog. Dog's help people too!" London 3yrs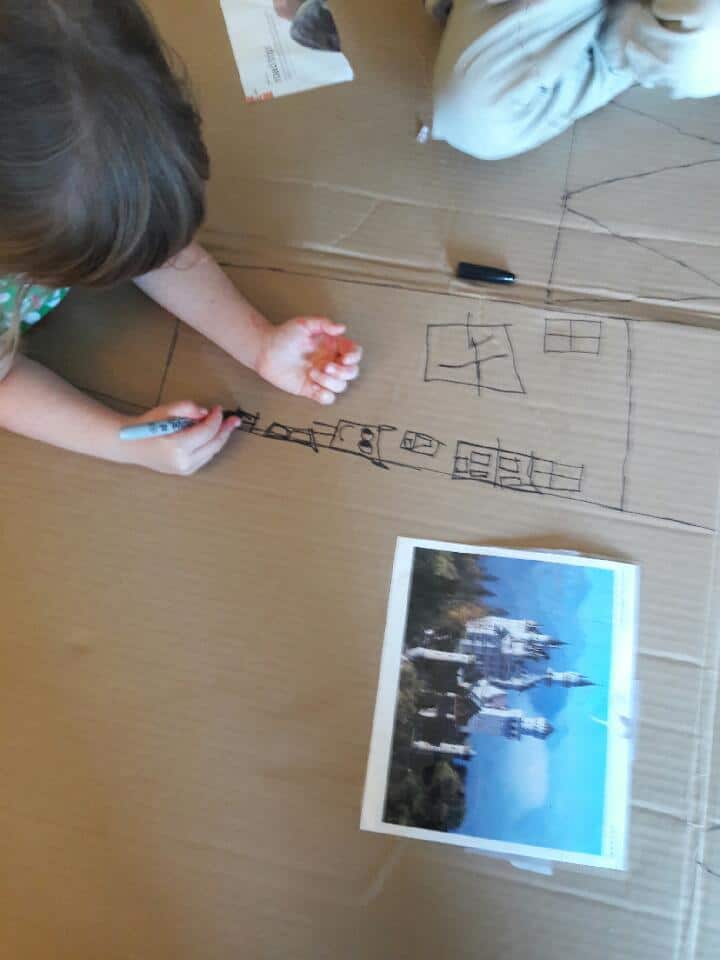 Rose created windows for the castle. Other friends helped draw the "big, giant door," and Jack.