Building Trust
It's been a great first full week getting to know Ms. Jordan! We loved showing her how we build with blocks, measure things in our classroom with our new measuring tapes, and create art incorporating our knowledge of nature. We told her all about our fairy garden project, which we will continue to work on next week. We also have been going over our agreements and working on following them every day. We focused a lot on building trust with each other and our teachers. We hope that we will soon have built enough trust in our listening abilities that we will get to go on a field trip to the big playground and later on, the train! 
Upcoming Dates to note
March 24: Picture Day (our pictures are at 10:45)
March 28: Rose's Mom is coming in to lead Taco Time!
April 15: Volunteer work day (please come out to help revamp our garden!)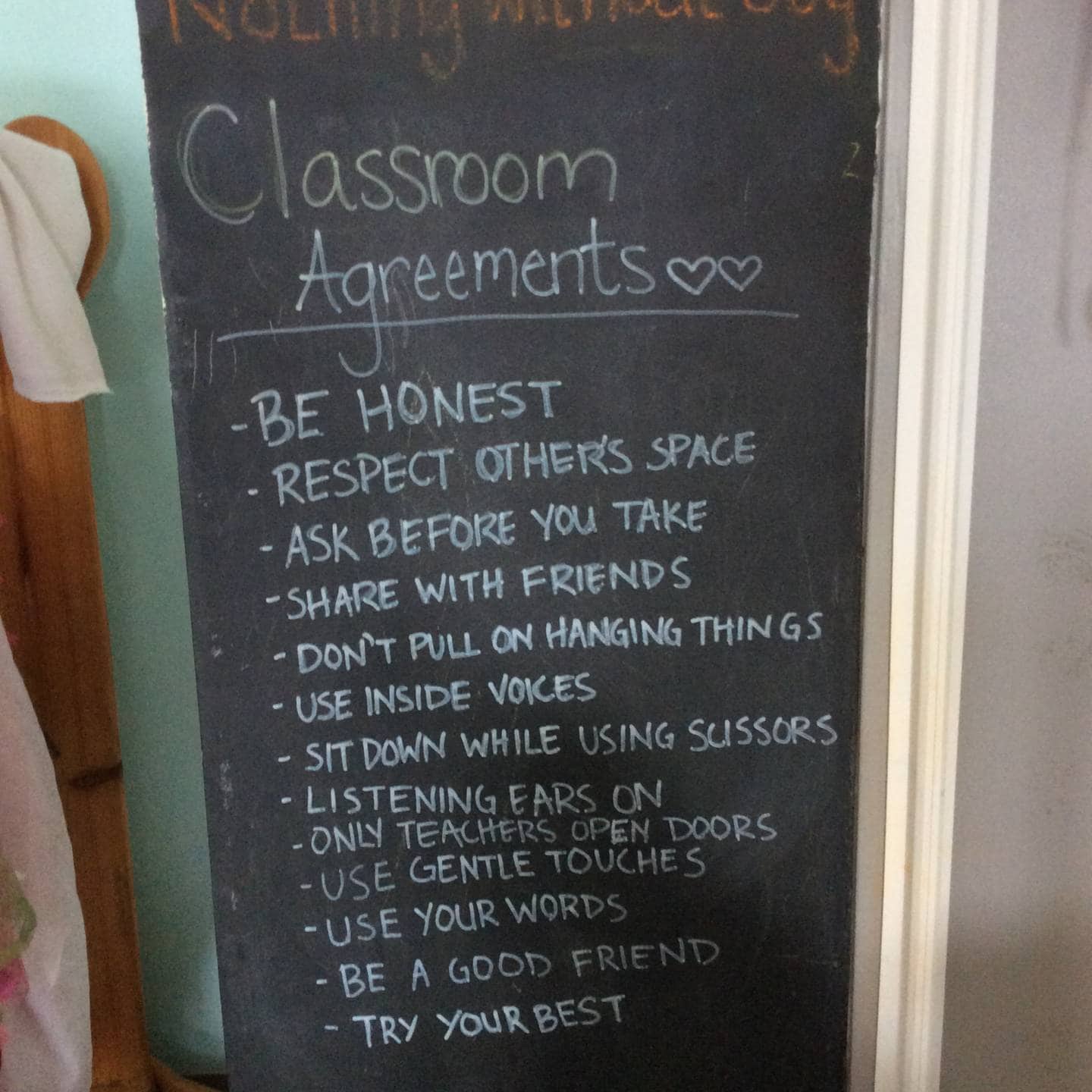 A list of our classroom agreements. We want to make sure we're work on these at home too!
Reed, Jacob, and Felix work together on creating a rocket ship
A group of friends work with Ms. Jordan and have a conversation about nature, while designing nature fabric for our new nature tree.
Alexander writes his name beside the line showing how tall he is.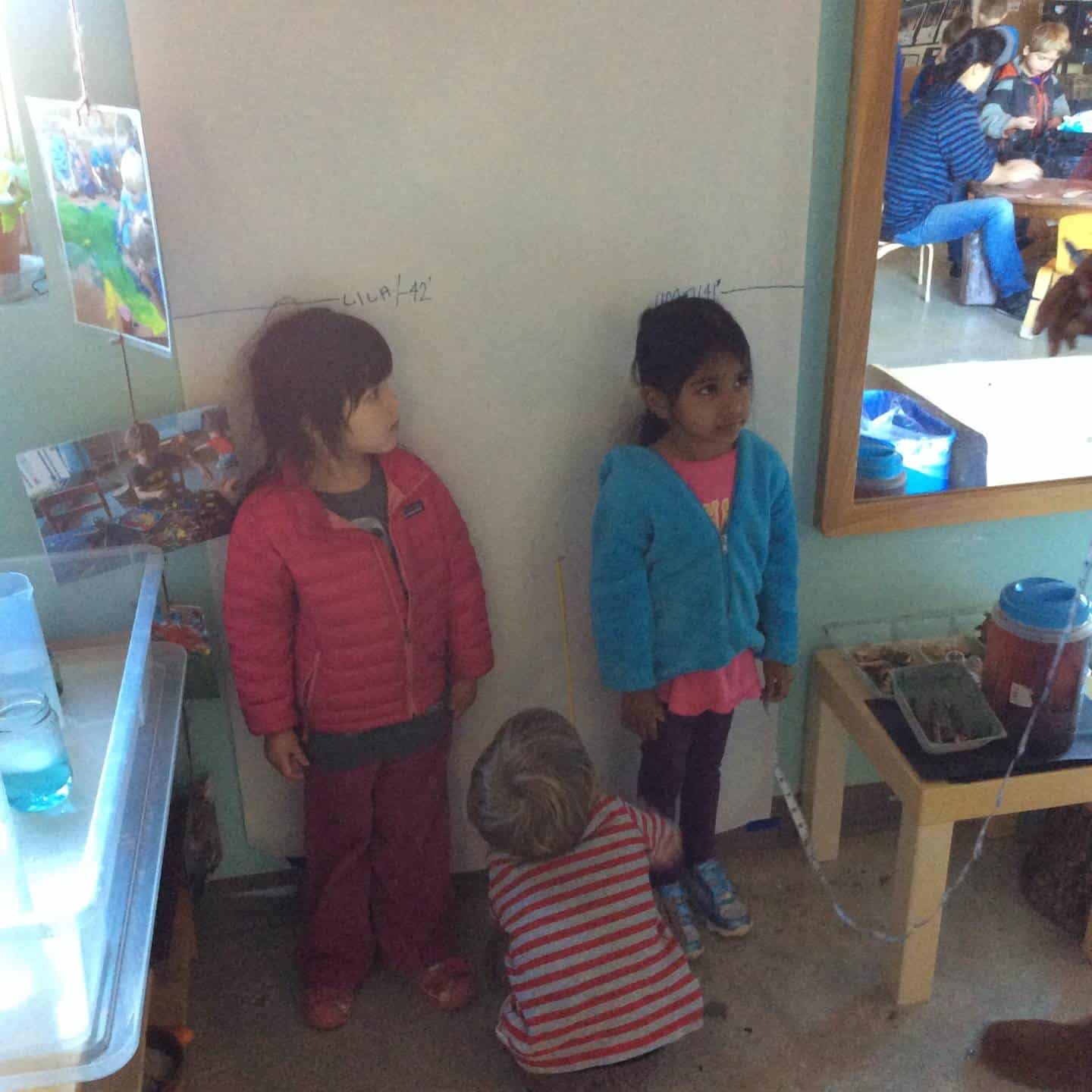 Alexander noticed that Lila and Uma are the same height.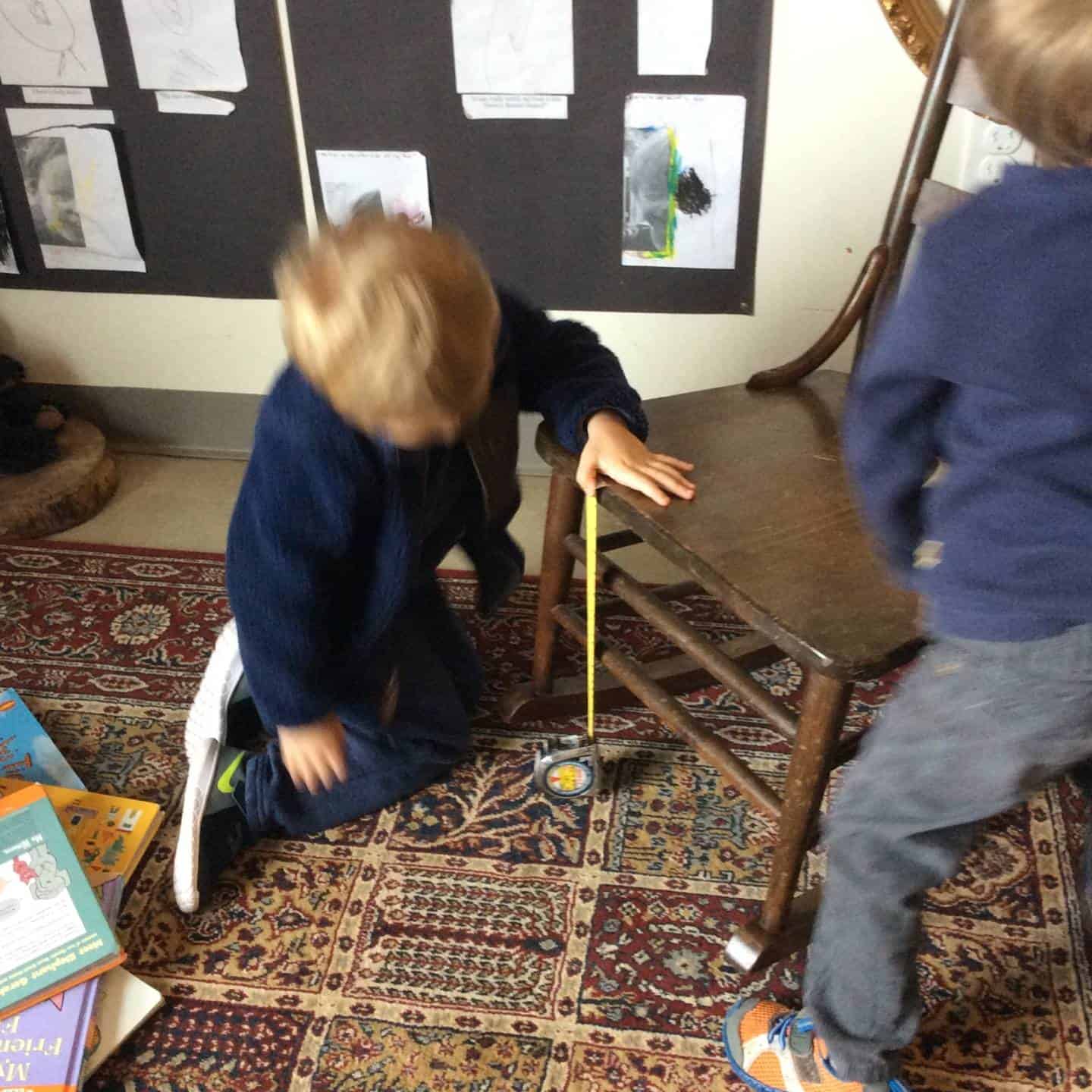 Busy finding items in the classroom to measure with our new tape measurers.
Kiki and Rose busy decorating their Christmas tree (Rose said, "Can we hang this in the fairy garden?")