January 25-29
Colors and Exploration
Colors, paint, and sorting… Oh My!
The Wonderful Ones have been very busy this week.  To help us introduce colors and sorting in a fun and inviting way, The teachers created a color-sorter with our bookshelf.  The kids began poking toys through the holes, which eventually turned into a great game of peek-a-boo!  
Painting and other tactile uses of color were used during our creative time, and the Wonderful Ones made some amazing and beautiful works of art for their portfolios!  Your child's portfolio is an ongoing record of your little ones growing development.  We keep them on the shelf with the water cubbies, so feel free to peek through and see all the beautiful things your little one has been working on.  
Here are some of our creative little artists in action!!!
We love our parents and families, and the teachers have been wracking our brains on new ways to see your smiling faces in class more often.  The kids love playing and curling up in all of our parents' laps, and we love snapping the pictures to prove it!  This week we filled out a sign up genie for guest readers.  This was a huge success and the teachers were amazed at the wonderful listening ears that our Ones exhibited!  We also noticed how excited our kids were to not only share their parents and loved ones with their friends, but the excitement on their faces when they saw a familiar book brought from home.  Many friends requested their books to be read again and again.
Thank you Wonderful Families for all the time you share and all that you contribute to our classroom.  
WE LOVE YOU!!!
NEXT WEEK 
We need your help again!  Next week is international week and Ms Mandy will be sharing a pan flute from her trip to South America, and Ms. Deanna (Ella's Mom) will be sharing the Chinese New Year with the class. We are hoping our parents and families can share some artifacts and stories from their cultural backgrounds or from their travels.   Send us an email of the time you have available to share with the class and come in and share your experiences with us.  It is a great big world out there with so many beautiful ideas, places, and music that our Ones would love.  
Next Month
February 13th Sinclair celebrates is 2nd birthday!!!
We will discuss the concept of….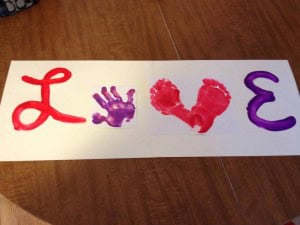 We will be having a Valentine party and celebrating the wonderful relationships our wonderful ones have made this year.  
General Reminders:
Its another new month, so…
New Diapers are Needed
New Wipes, 200 for full-time and 100 for part-time
Sheets go home on Friday
Cups go home each day
and Please make sure those little finger nails are trimmed.
Thanks again for everything!
And Now! A Funny Face by EVAN!!!