February 29- March 4, 2016
Happy Birthday Dr. Seuss!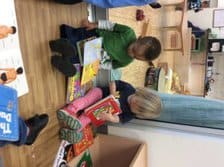 Last week we looked into various ways we can help our little wonderful ones develop and grow their imaginations. One of the best ways is by reading! This lead us to the wonderful imaginary world of Dr. Seuss!  This Monday we began this journey by exploring the wonderful world outside. Georgia has been getting some great weather lately and our Ones soaked it up! We sat and had a picnic with the infant class and enjoyed some sweet bonding moments.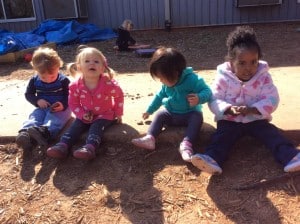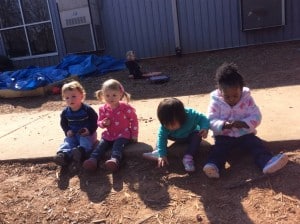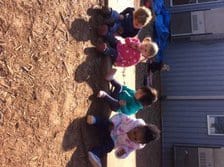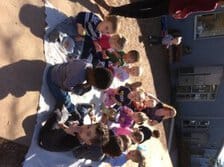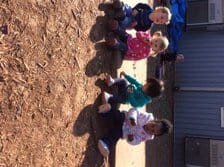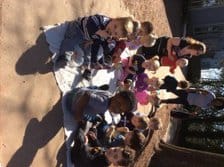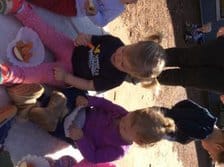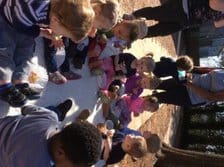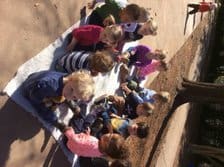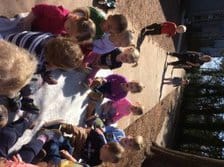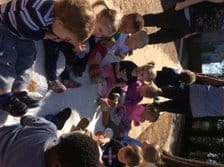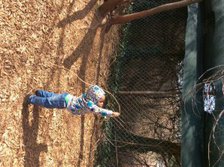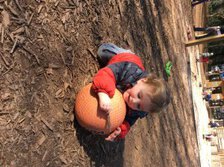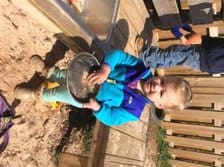 Inside, we read Horton Hears a Who and our ones began decorating a building Whoville from cardboard. Many of our ones drew love portraits of their wonderful mommies and daddies on the cardboard that was used. It is amazing to see the thought, time and dedication they put into their work now. Their movements are becoming more controlled and we see many delicate loops and circles in their drawing. They also try to use every space on their paper, and they consist of many smaller scribbles united by a whole. It's so beautiful, today's modern art must be inspired by toddlers!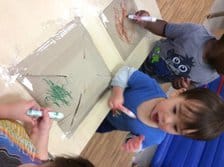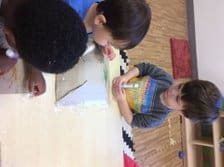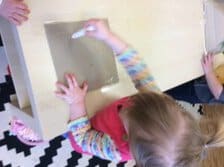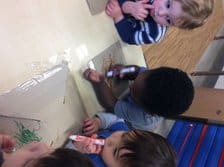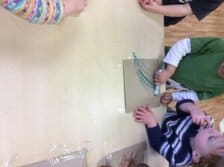 Our wonderful ones also explored many sensory activities that were linked by the fantastic stories by Dr. Seuss. One favorite was painting fish scales from the book One Fish Two Fish. Ms Ciara invited the kids to the art table with paint brushes and bubble wrap. Many children enjoied transferring the paint to the bubble wrap. Others enjoyed squishing and stamping the new material.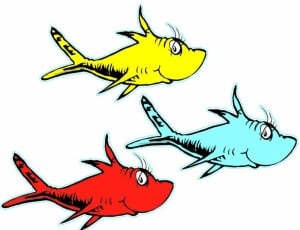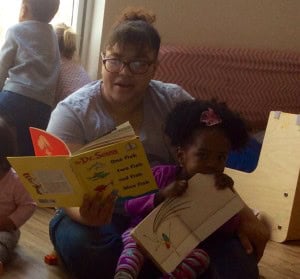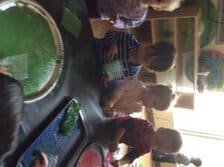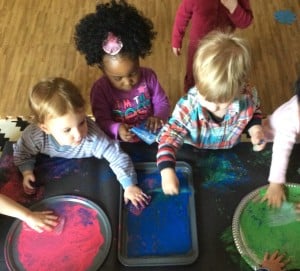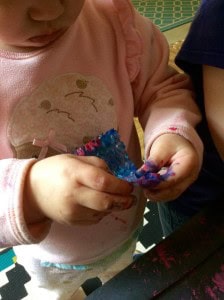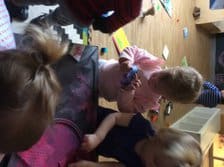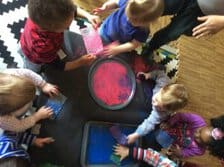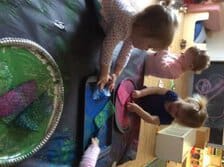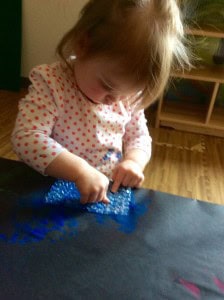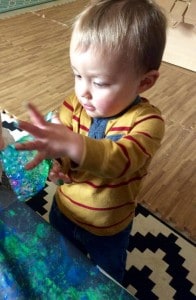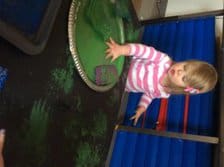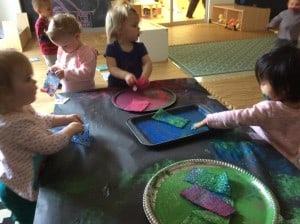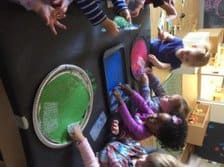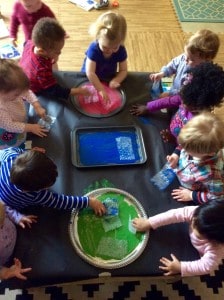 Jolees and the class made a bird's nest from leaves, mulch and crinkle paper after reading  Are You My Mother?  and Horton Hatches the Egg.   They were so sweet gently petting the baby birds from a spring decoration we found. The class gave them a kiss and gently put them to sleep.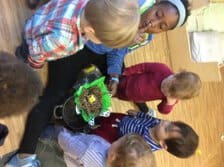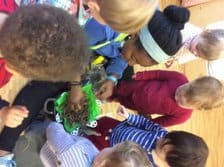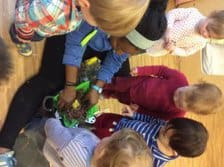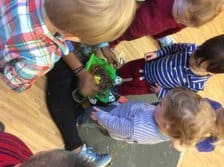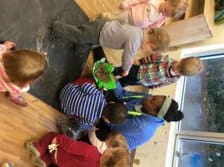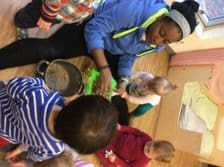 I wish I had taken a picture of Jolees balancing an apple on her head as she read Ten Apples on Top!  Her are some photos that were captured this week.  This book became a classroom favorite, and Apples were snacked on at every opportunity.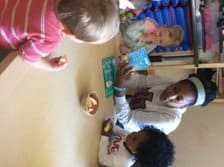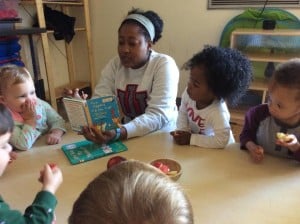 The Foot Book provided some more wonderful sensory moments.  Before christmas we did a thread about foot sensory and we were surprised by how many students did not wish to explore with their feet.  Today everyone jumped in!  The loved stamping and squishing their toes in the paint!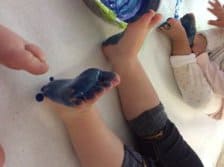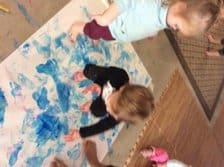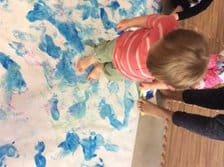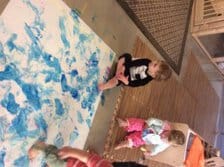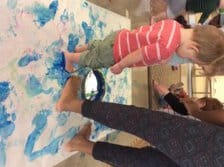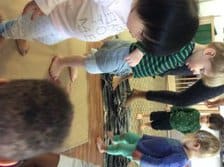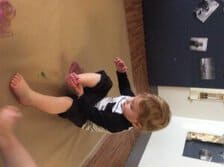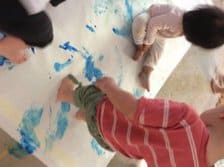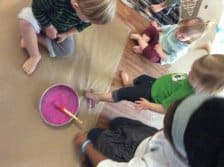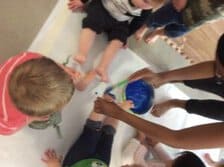 On Friday Ms Mary suggested a Dr. Seuss book that I had never heard of and had to look it up to be sure.  Here it is!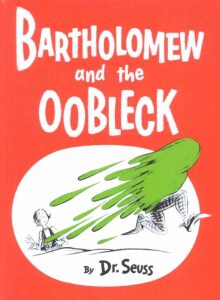 We made Oobleck and it was everywhere!  The messy goop held the Ones attention for more than Half an hour.  The squish mishy mess slid between fingers and they squealed with joy at the new sensation!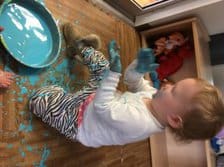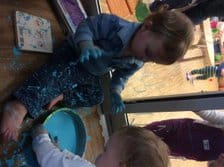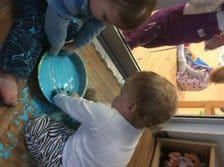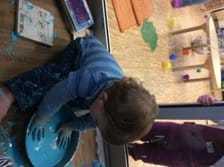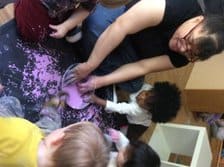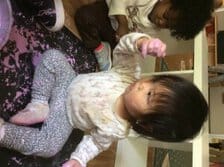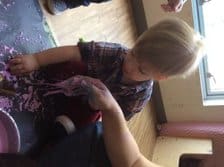 With all the reading we have been doing this week, we witnessed some magical moments!  Maizy lead the morning meeting one day and sang the "Good Morning Song" all by herself and wished all of her friends a happy morning.  Theo grabbed a book and began "reading" aloud to the class and holding up the book so everyone could see the pictures.  He was such a cute little teacher!!! I apologize for not capturing these moments on film, but here are some more priceless moments from this week!
Samir built a "choo choo" and shared it with his friends 
Best friends dancing together!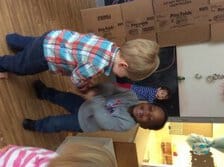 And this funny face from Sinclair!!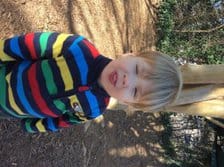 Last but never Least!
 Jacob's Birthday is this Sunday, March, 10th!!!
Happy Birthday Jacob!!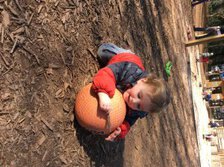 Helpful links on reading for Toddlers and Kids:
Copy and Paste them into your search engine.
http://www.cnn.com/2011/09/28/opinion/patterson-kids-reading/
http://www.pbs.org/parents/education/reading-language/reading-milestones/toddler-language-development-milestones/toddler-reading/
http://www.readingrockets.org/article/reading-tips-parents-toddlers