Lovely parents, 
There is something magical happening in our class! We can't seem to describe it…but we can feel it! Every picture we took this week magically captured the love, inspiration and excitement happening In our class. We're happy to share these moments synopsis with you. 
Wednesdays are Water Days!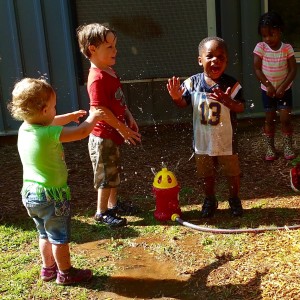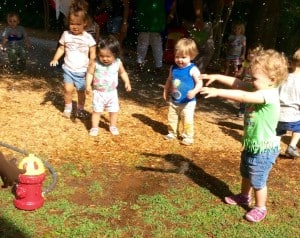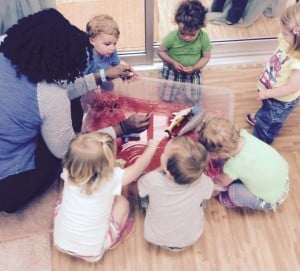 Powerful moments we are lucky to witness.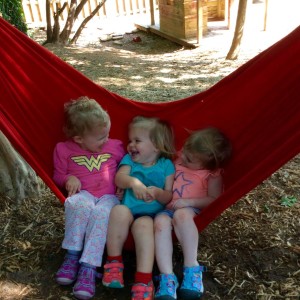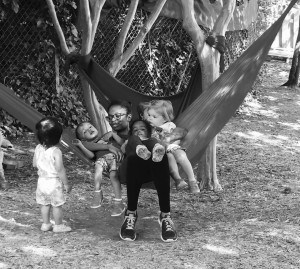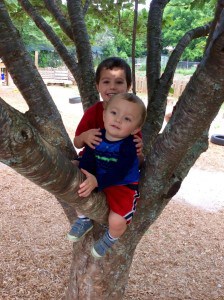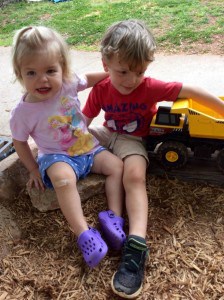 We truly enjoy our mini-atelier
(located on the right hand side of our classroom near the window). 
~~~~~~~~~~~~~~~~~~~~~~~~~~~~OUR EXPLORATION OF BUGS~~~~~~~~~~~~~~~~~~~~~~~~~~~~~~~~~~~
We painted our binoculars and read the very hungry caterpillar!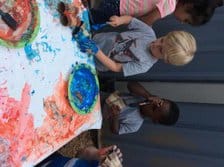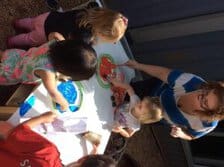 Then we made our butterflies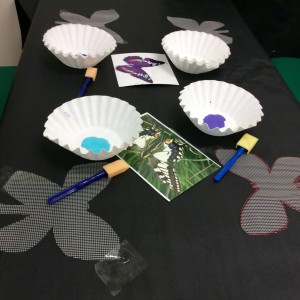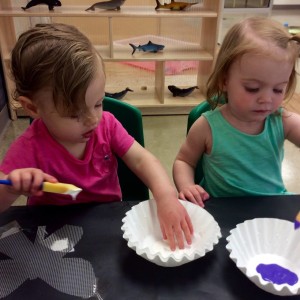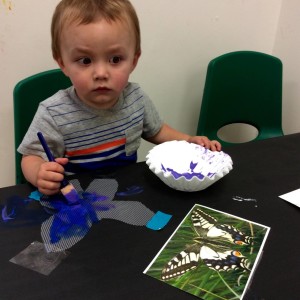 We mixed and matched different insects! It's really fun to pretend to fly like a butterfly, crawl like a caterpillar, or wiggle like a worm…try it!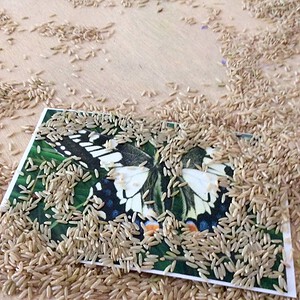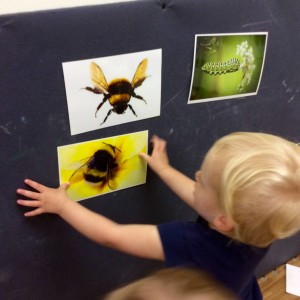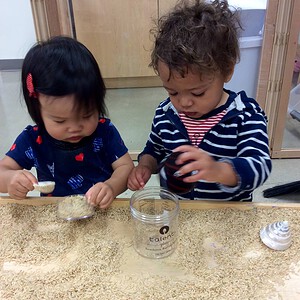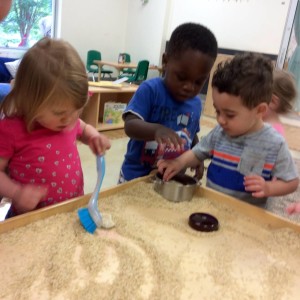 Ms. Mary's insect scavenger hunt!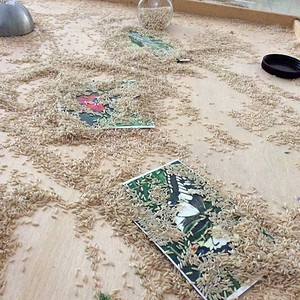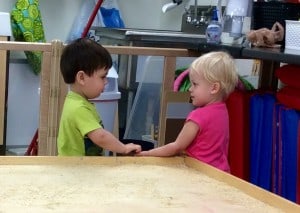 Are you discussing butterflies?!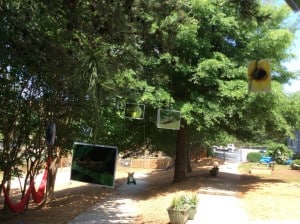 We used our binoculars to observe them through our window! Mavrie shouted "ladybug!"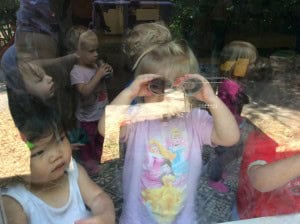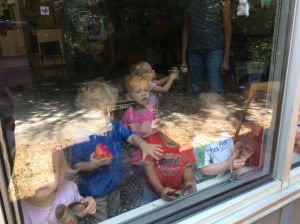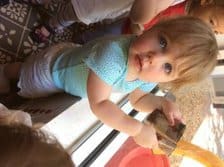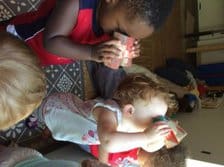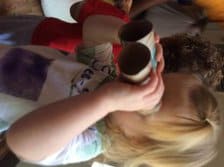 Next week, we will be making papermache balls which we will us to create a loooonng caterpillar! We are very excited. If you have old news paper to throw away, please share them with us. 
~~~~~~~~~~~~~~~~~~~~~~~~~~~~~~~~~~~~~~~~~~~~~~~~~~~~~~~~~~~~~~~~~~~~~~~
Thank you parents for making birthdays so special in our class! We assure you it makes the little ones smile when you say 'happy birthday' on their special day. We truly appreciate all the great books you add to our library.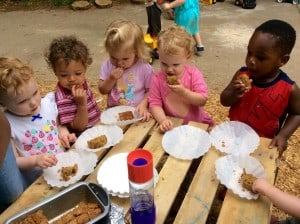 This one goes out to our sweet diva Ella Bells who will not touch any food with her hands,
not even birthday cake!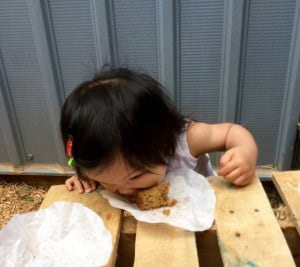 Until next week, 
Your Wonderful Ones Team