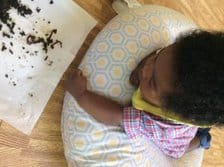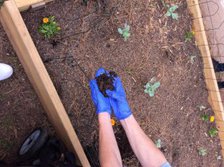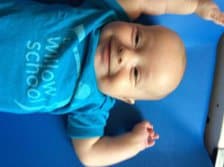 Young Infants
This week, the young infants enjoyed more planting and even some bug discovery!  We continued our planting thread by transplanting our cucumber and tomato plants from last week into the Willow Garden outside.  The babies enjoyed some fresh air as we watered the plants daily and have watched them grow.  Mrs. Susan brought in some live worms fro the babies to observe and afterwards, we set them free into the garden. Also this week, we welcomed Ayla to the infant class, she had a great first week.  Next week we will continue to nurture our cucumbers and tomatoes and explore insects and bugs that fly.  Have a great weekend and Happy Mother's Day!
Middle & Older Infants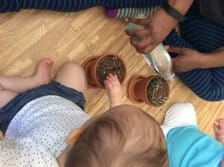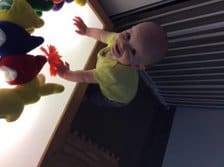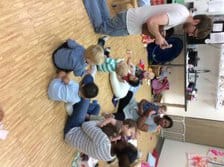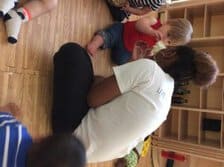 This week we continued exploration with flowers and gardening. Oliver's dad came in to sing and play his ukulele for all of our friends and teachers for Teacher Appreciation Week. We also welcomed a new friend Sarah-Kate from the Ity Bity babies class to our middle aged infant group yay! Next week we will continue our focus on flowers and mark making. We have been so amazed by the children's interest in these activities. Have a great weekend and Happy Mother's Day!
Reminders
-Please remember to wash your and your child's hands when you enter the classroom -Please provide your child with several complete, weather appropriate changes of clothes -Please remember that all bottles as well as refrigerated foods must be labeled with your child's first and last names and that day's date.
HAPPY MOTHER'S DAY!