Older Infants
The week was filled with love, joy and friendship in the older infants class. They had an amazing time painting together and bonding as well as creating friendship stamp art. They even enjoyed finger painting on hearts on Valentines Day! ???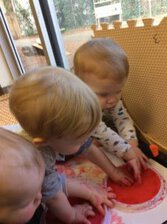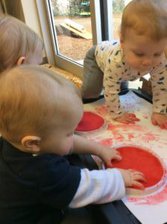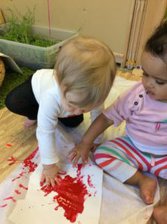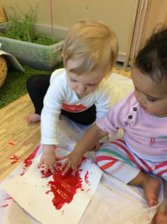 Young Infants
The young infants had a few friends accomplish huge developmental milestones. 
Upcoming…
The older infant class will be exploring water and sand next week. The twins Everett and Joelle will be celebrating their first birthday!
The young infants will be exploring books as well as creating their own!