Young Infants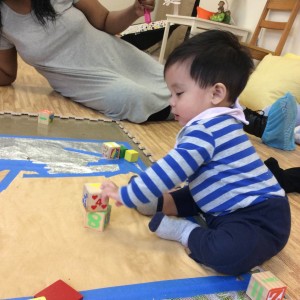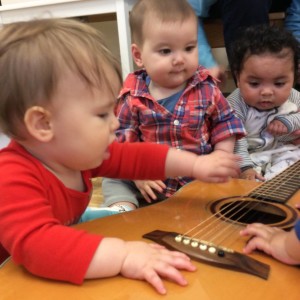 This week, the young infant class continued to explore cause and effect. The babies had fun trying to catch the bubbles, and then watching them pop! One of the activities they enjoyed the most was knocking over the block towers that the teachers built.  Mrs. Susan brought in a real guitar and the babies explored the strings and appeared to enjoy the sounds the guitar made when they plucked the strings. Next week, the babies will explore the taste, feel, and smell of different fruits.
Middle Infants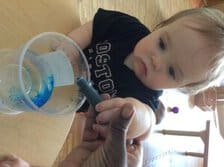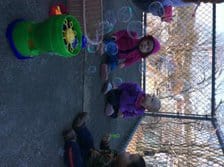 The middle aged infants continued their explorations with cause and effect. The infants enjoyed bubble play, clay play, and color mixing. The teachers have been observing and documenting the things that the children have shown an interest in. We have designed five activities for next week that reflect those observations. We are excited to see their reactions as they interact with each other while doing the things that they love to do!
Older Infants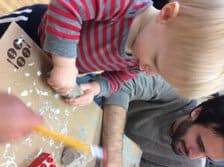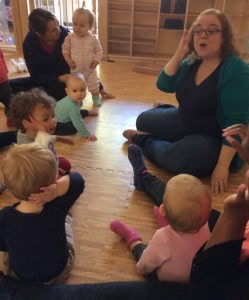 This week, the older infants have been counting and making different noises. We read lots of Dr. Seuss books with counting and animals and  also learned some new songs. Our one year olds loved singing songs with actions, balancing, and counting as well as going on neighborhood walks. Next week we are revisiting mark making with crayons and paint and exploring some activities identifying body parts.
Reminders
Please remember to wash your hands as well as your child's hands at  Please remember to wash your hands at pick up time as well
Please ensure that your child has several, complete, and weather appropriate changes of clothes in their cubby