Younger Infants 
The infant's were busy continuing with their gardening this week. They planted cucumbers and tomatoes. Inez dove right in getting her hands in the soil. Sarah Kate had the opposite reaction with a look of disgust on her face. They all have taken a turn with watering and green sprouts are beginning to pop up! Mr Louis presented the infants with a tray of yellow. Yellow blocks and beautiful yellow dandelions. They explored with their eyes and with their fingers and of course a brief touch to their mouths. They decided it didn't taste that great. A wonderful week exploring soil and actual plants. Next week we will add worms to the plant and soil mix!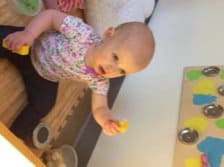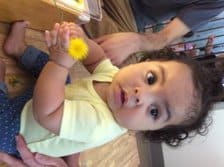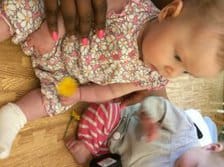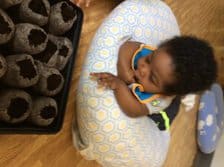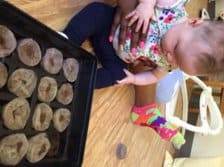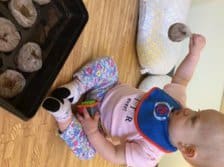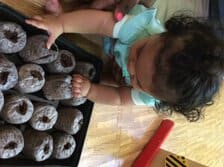 Middle and Older Infants 
This week the middle and older infants have been doing different nature activities. The infants have been learning about gardening with hands on experiences. Whether they were looking for flowers in the soil or planting them they were getting their hands dirty. Owen enjoyed painting with the flower stems.  We took great advantage of the beautiful weather by taking nice long walks around the neighborhood.  We also took our very first field trip to the Atlanta Botanical Gardens. The infants enjoyed being able to watch the the waterfalls along with touching the flowers. We would like to thank all the parents and family members for taking time off to go with us and making it a success.  Finn celebrated his birthday at the botanical gardens with a special treat for his friends. Next week we will continue our exploration of nature activities.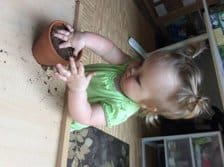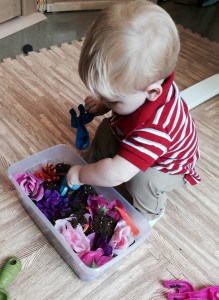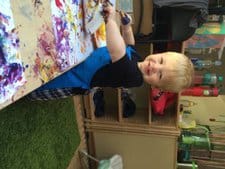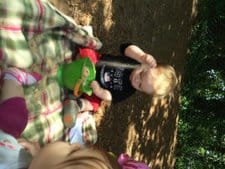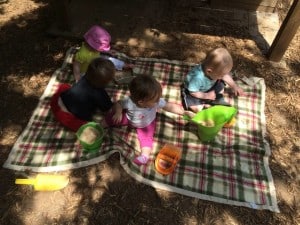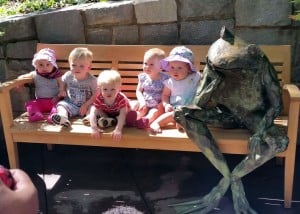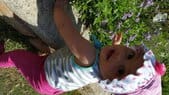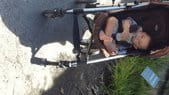 Reminders:
Wipes and feeding plans are due 
Wash your hands and your child's hands upon arrival
Put on sunscreen before arrival and we will reapply in the afternoon
Bring water cups daily
Please remember to check your child's cubbies daily 
Spring fling reminder (May 7)