Infants & Ones
Texture and Color
This year, the auction project become an opportunity for a deep exploration of material and color. Inspired by its soft texture and flowing nature, yarn was explored by unrolling balls, by watching it flow in front of fans, by grasping and tugging, by interacting with knots and tangles. Inspired by a favorite food, the color green was explored through painting, cellophane, collage and light table work. The art project acts as culmination, combining material and color as the children work in small groups to dye bundles of yarn by stirring and mixing into 9 gradient shades of green, which will become a softly flowing wall hanging perfect for a child's room or a living room!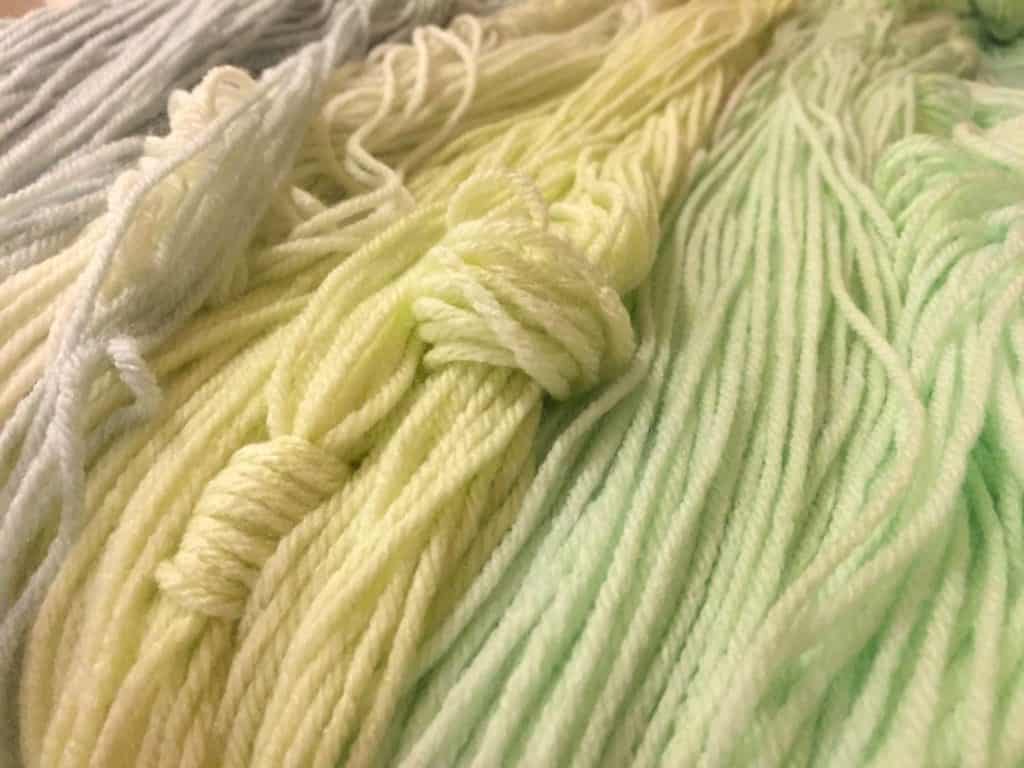 Toddlers
4 Songs done 3 Ways
A strong culture of song and music has emerged in this classroom with the children's love of sing alongs. The animals at the center of each song has inspired the children to be become active and engaged participants in music and movement. The auction project takes these 4 animals (Shark, Bee, Dinosaur and Turtle) and transform them into 3 unique pieces. The first piece, a series of 4 paintings, will be a collaboration between the watercolor paintings of the children and character drawings of our atelierista, Monica. The second piece will be an interactive body pillow with hand made stuffed animals for children to snuggle and play. The final piece will be a recording of teachers and children singing each of the four songs. Don't miss out on this opportunity to bring a piece of school into your home!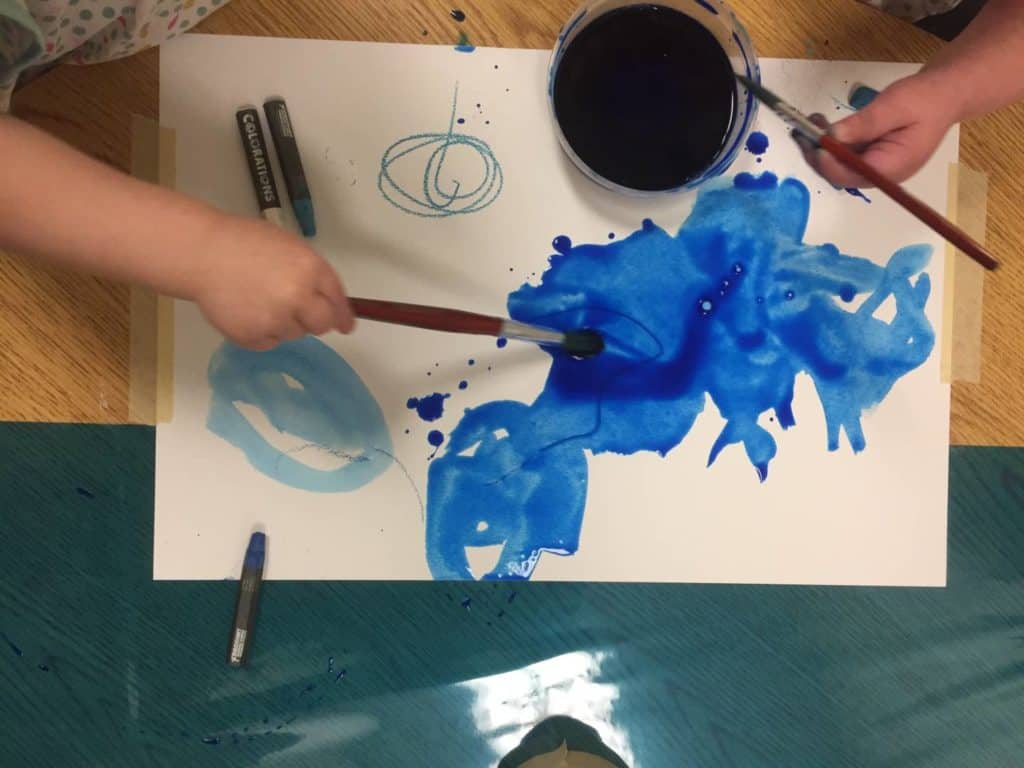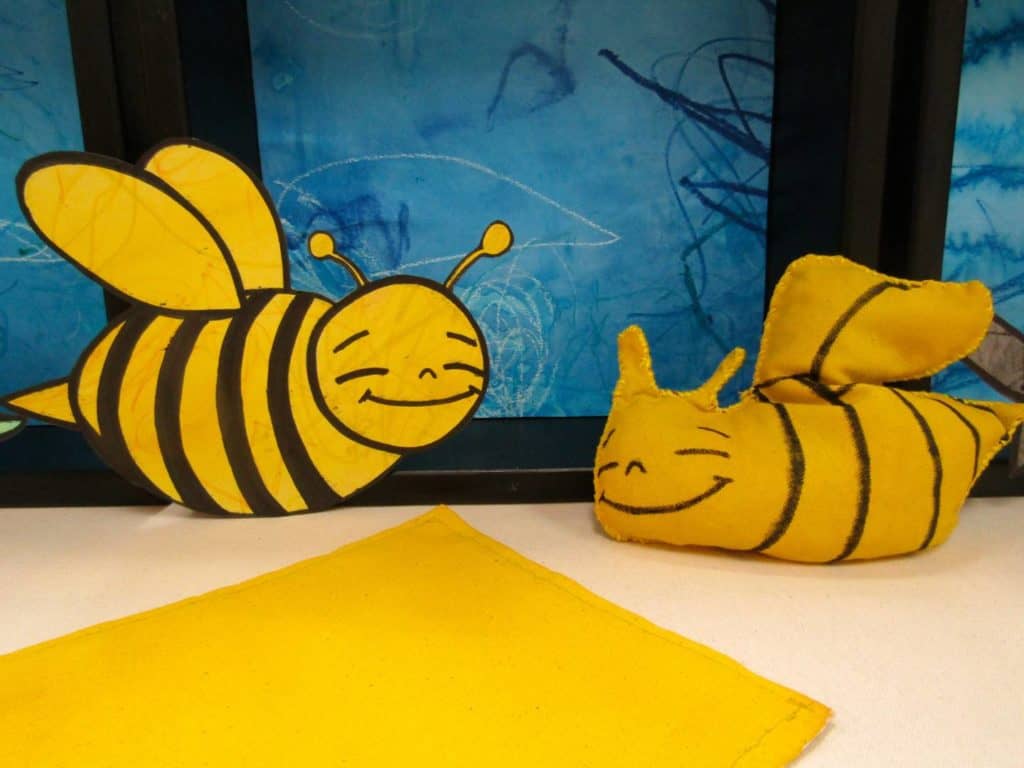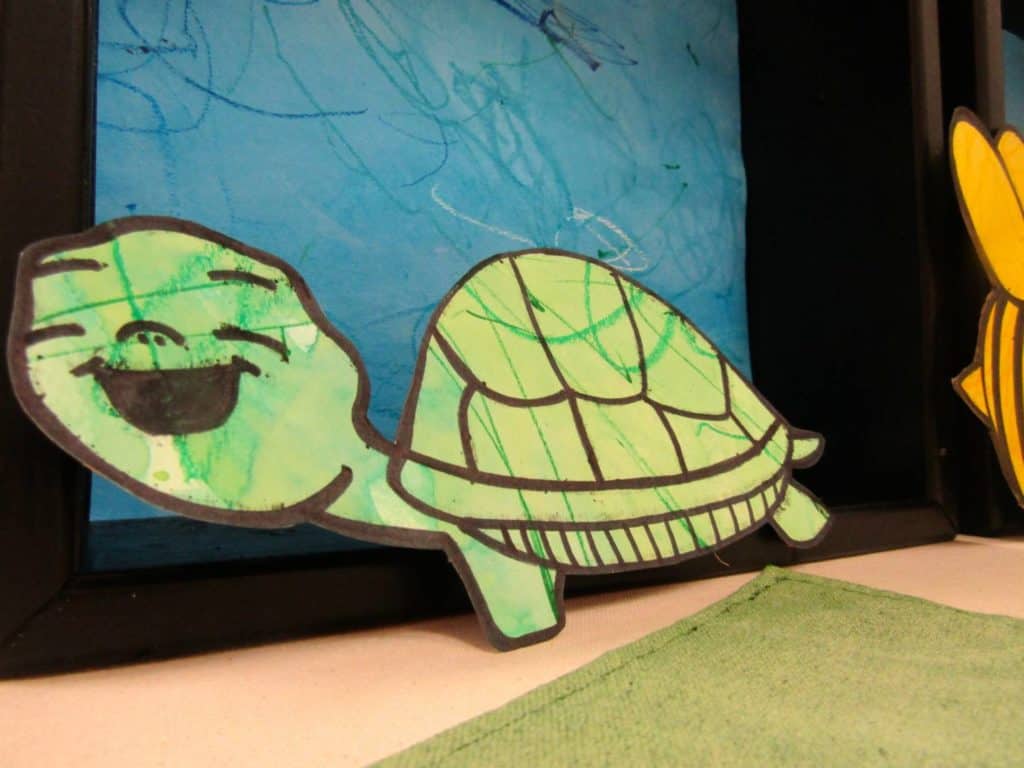 Twos & Threes
Hanging Impressions
Throughout the year, the classroom has had a strong and ongoing exploration of print making with all types of materials and media. For the auction project, they chose to revisit one of the most powerful forms of printmaking: the stamping of textures in clay. Each child worked in small groups to select unique materials to carefully transform medallions of clay into textured artwork. The piece will combine many dozens of these unique clay medallions with metallic and earthy tones in strings of neatly arranged tiny art pieces. Bring home a piece that represents the children's careful attention to prints and textures, that also includes individual pieces from every child!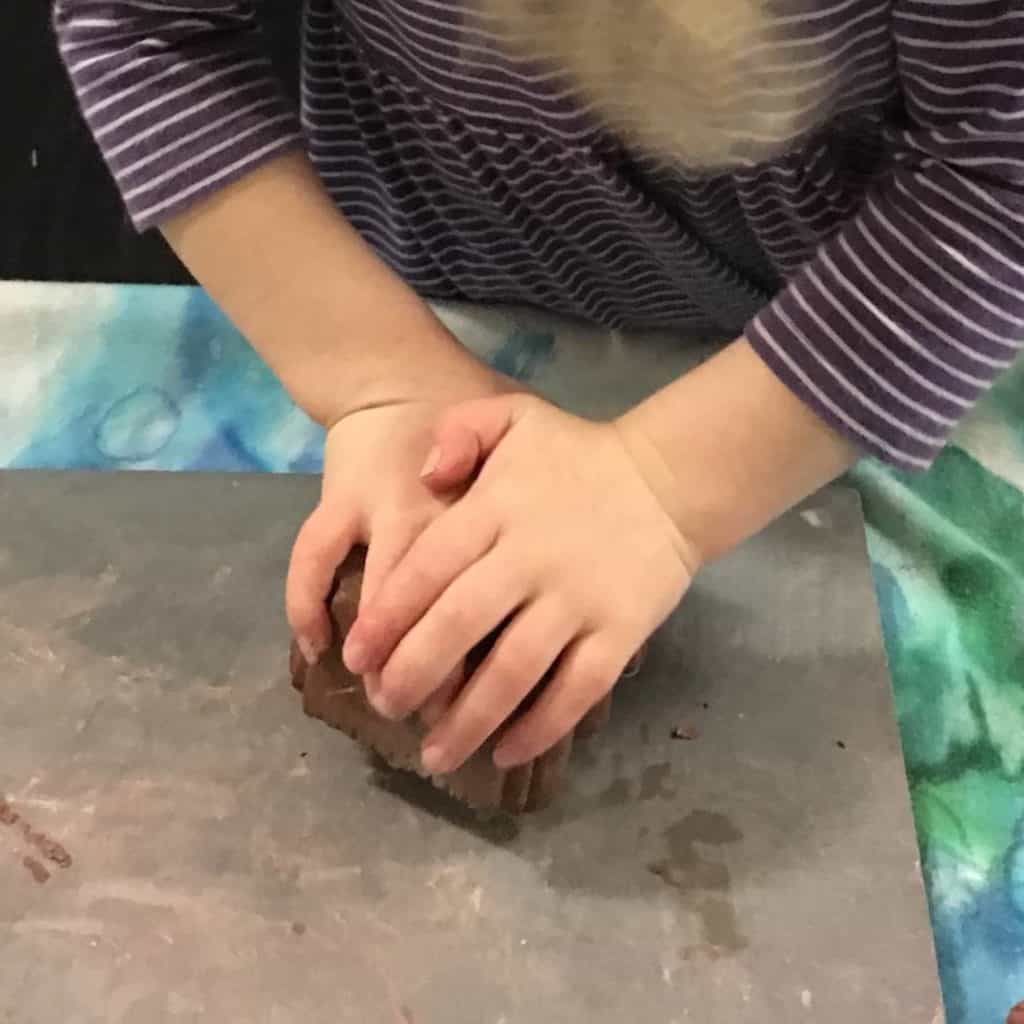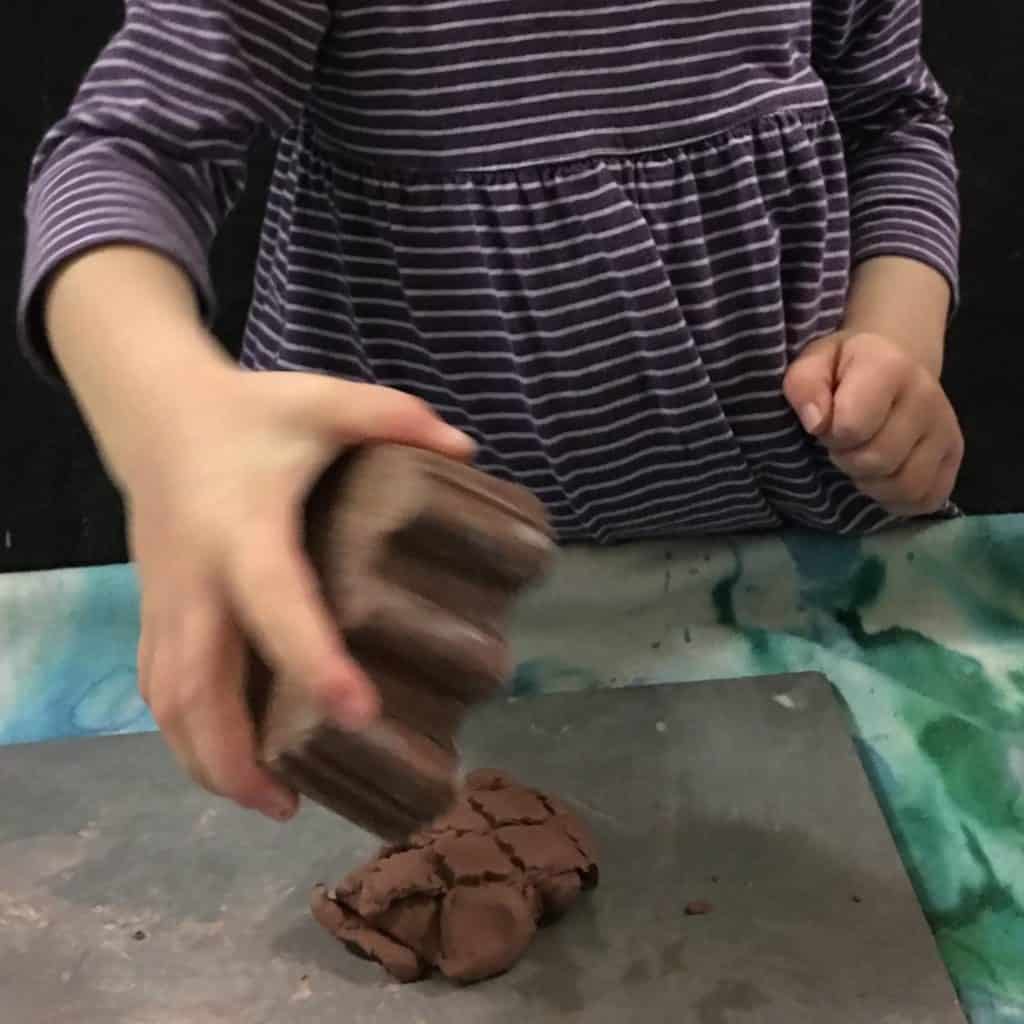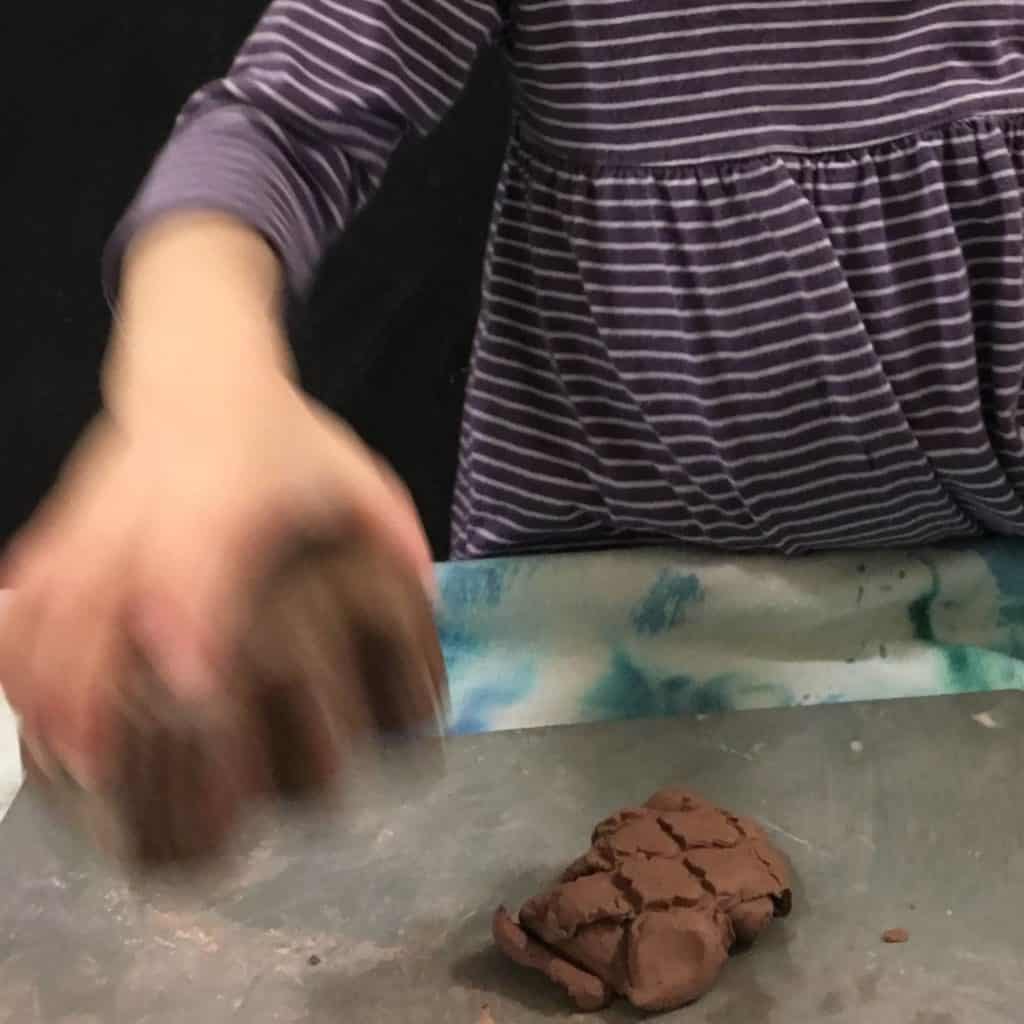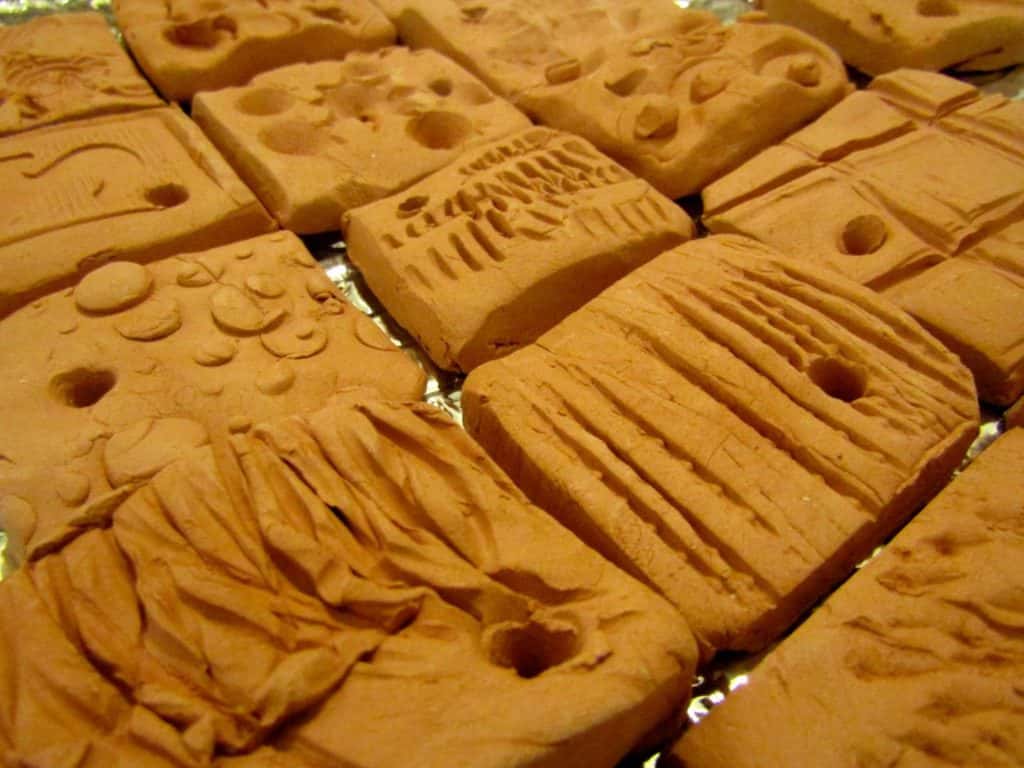 Pre-School
Sewing a Story
Two threads (pun intended!) have guided this classroom's work throughout the year: story and fabric/sewing work. This auction project will beautifully combine these two interests with rich colors, contrasting lines and a story behind every image. As a hanging canvas collage, this work will feature an individual story drawn, painted and sewn by each child. Bring this piece home and read each story or look into each image and tell your own story!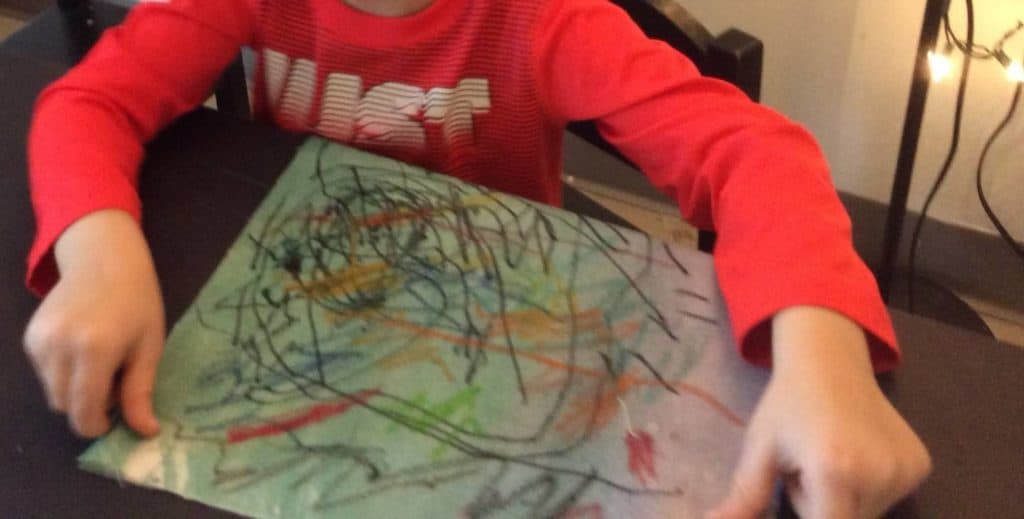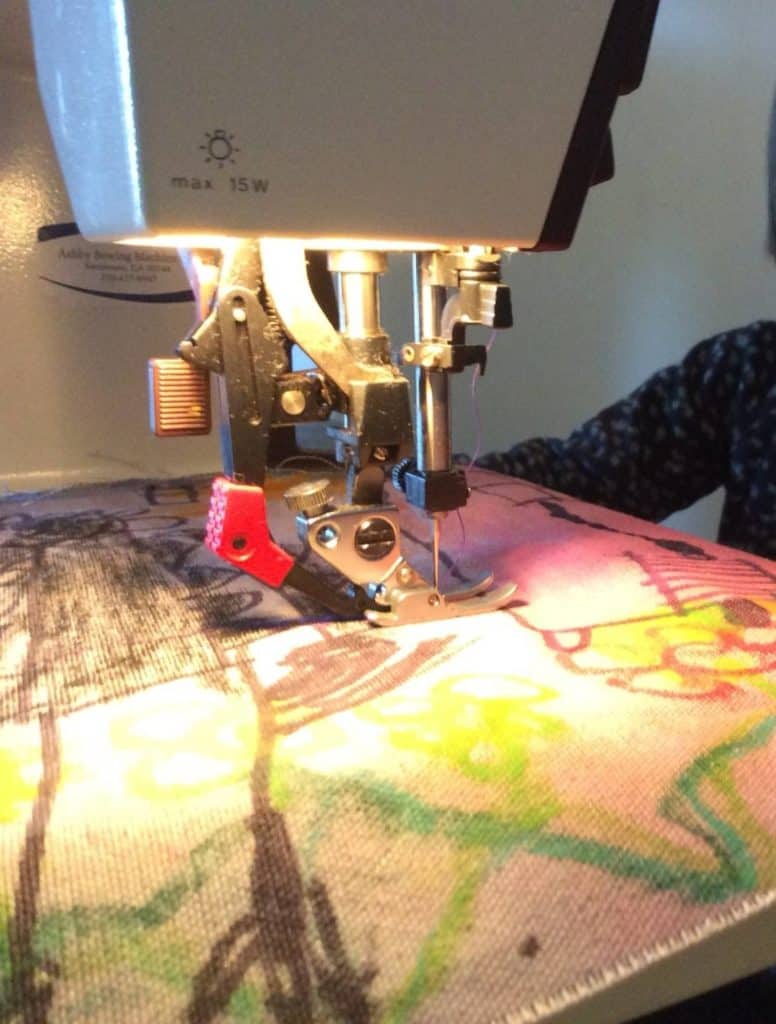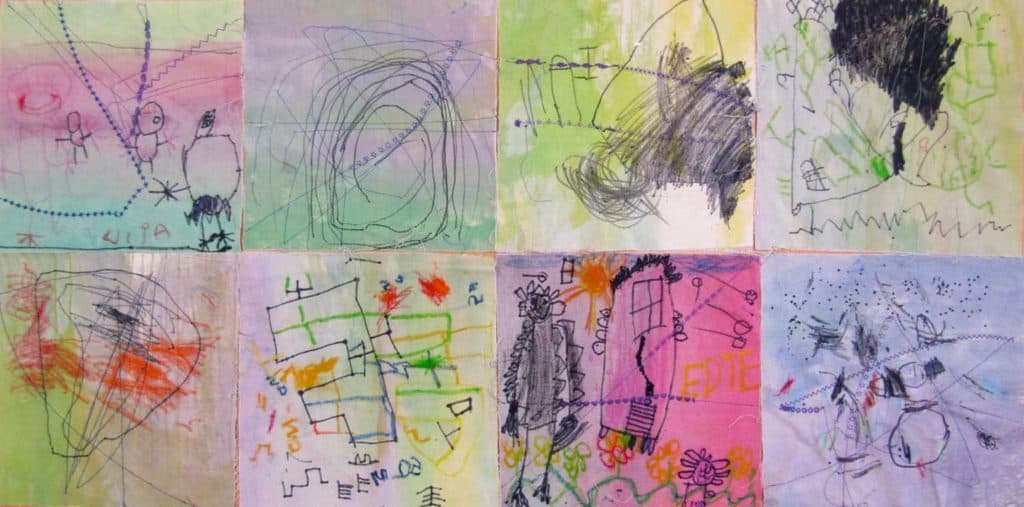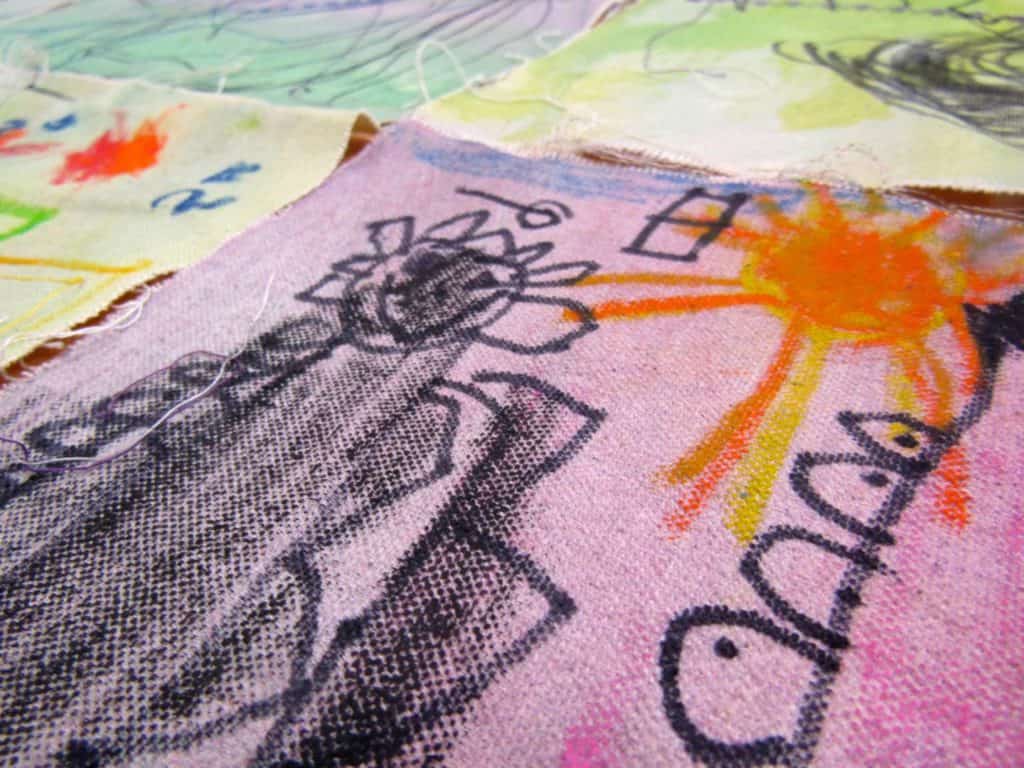 Pre-K
Deconstructed Rainbow
Following a study of color and rainbows, as well as a year long interest in loose part collage, this auction project combines both interests to create a detailed mosaic using almost 30 shades of ROYGBIV. Each child's unique mini mosaic will become a part of a collaborative sculpture containing over 1000 tiles! If you are impressed with their letter and number wall collages, wait until this see this intriguingly beautiful array of color and pattern!